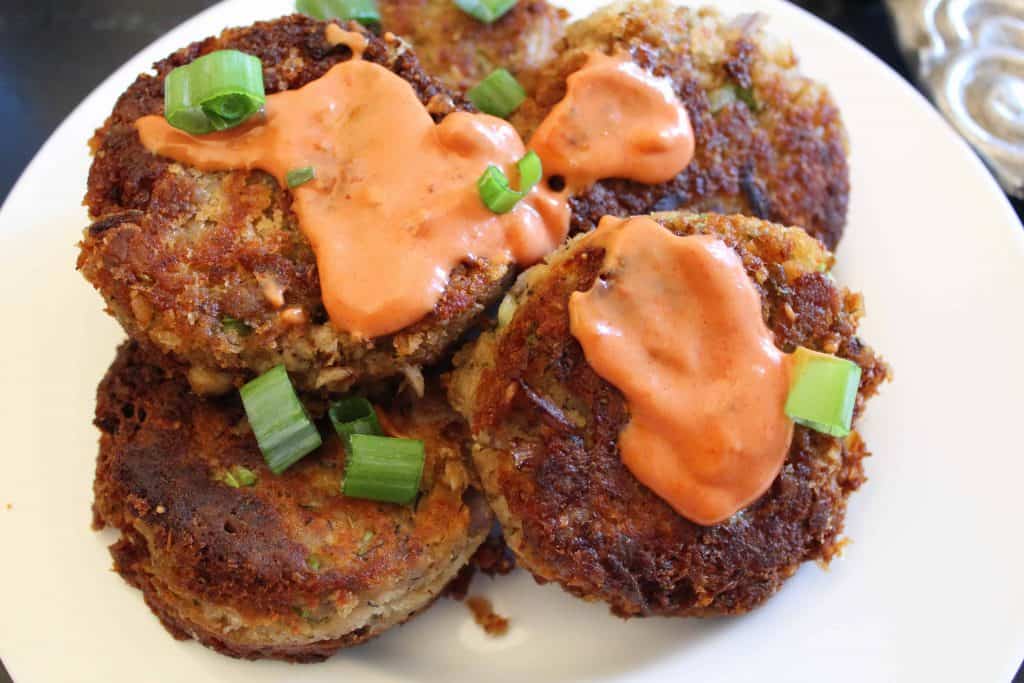 Salmon Croquettes with Remoulade Sauce
Salmon Croquettes are an easy and delicious way to get those healthy Omega fatty acids your body needs without breaking the bank or spending hours in the kitchen!
This classic recipe yields about five salmon croquettes that are about 1/2 cup each. The trick to making nice salmon croquettes that don't fall apart is to refrigerate them prior to cooking. The salmon cakes firm up a little in the fridge and when they hit the hot oil, they stay bound together!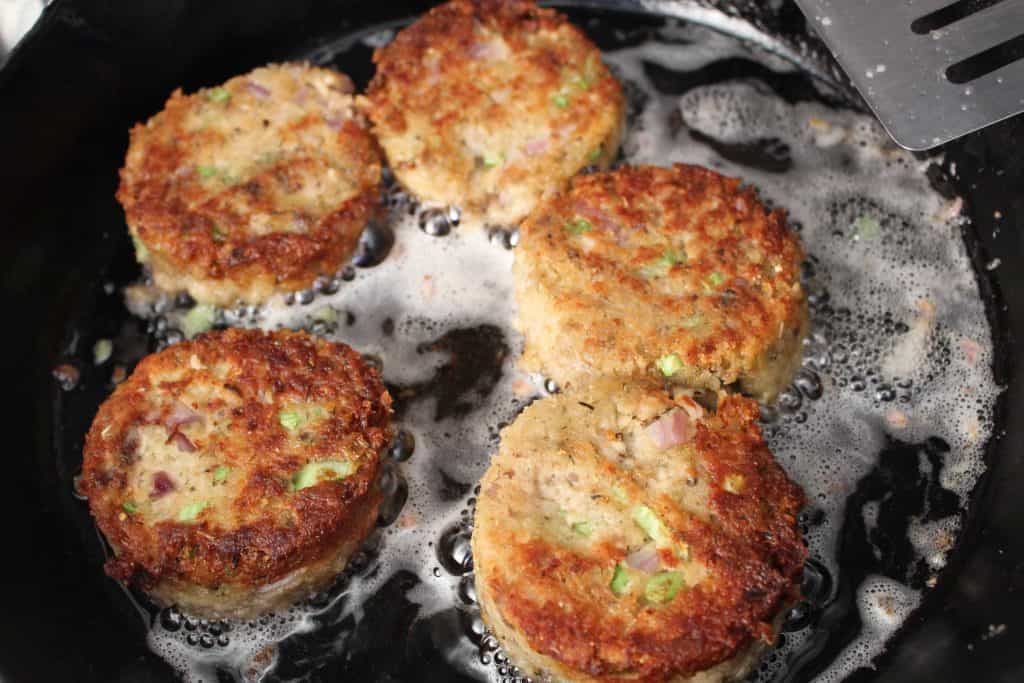 Do I Have to Use Canned Salmon?
Most homemade salmon croquettes are made with canned salmon. You could use fresh, but why waste fresh salmon by mixing it up with all the other ingredients and frying it?
Should I Use Pink or Red Salmon for Salmon Croquettes?
Pink and red canned salmon work well in this recipe. Red salmon has a bit stronger flavor than pink, so it's really a personal preference.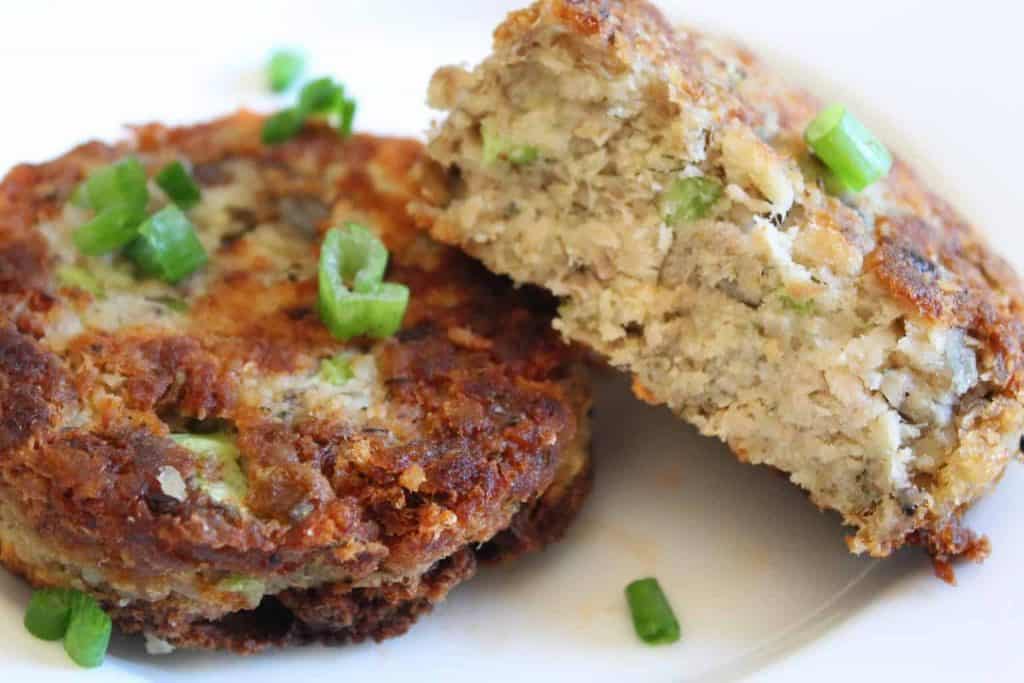 What's the Difference Between Pink and Red Salmon?
Both pink and red salmon are cold water fish found in the Pacific Ocean. Red salmon, or "sockeye" salmon has a bit of a stronger flavor than the pink and is more expensive.
Are Salmon Croquettes Gluten-Free?
Salmon croquettes require some kind of grain to help the egg bind the ingredients together. Typically, the grain is bread or Panko crumbs. If you want to make this a gluten-free dish, simply substitute gluten-free bread crumbs for regular.
Can I Use Fresh Dill Instead of Dried Dill?
Yes! If you prefer to use fresh dill, you'll need to increase the amount. Dried herbs are stronger than fresh. Generally speaking, 1 tablespoon of dried herbs is equivalent to 3 teaspoons of fresh herbs.
Need a Quick and Easy Remoulade Sauce? Try this:
1/2 cup ketchup
1/2 cup mayonnaise
1 teaspoon smokey paprika
1 teaspoon sweet relish
Combine well and serve with Salmon Croquettes.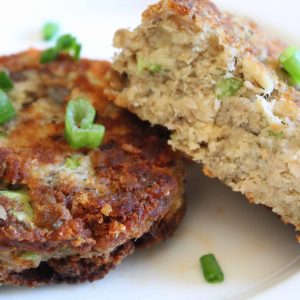 Print Recipe
Salmon Croquettes
Light flavorful salmon cakes with hints of dill.
Refrigeration time
15
mins
Servings:
5
1/2 cup salmon patties
Ingredients
1

large can

pink salmon

(14.75 oz. can)

1

tablespoon

Old Bay Seasoning

1

teaspoon

dill

(dried); double the amount if using fresh

1/2

cup

bread crumbs

( or panko crumbs; or crumbled saltines)

1

stalk

celery

finely chopped

3

tablespoons

red onion

finely chopped

1

whole

egg

lightly beaten

1

teaspoon

salt

1

teaspoon

pepper

1

cup

oil

(vegetable, corn, canola)
Instructions
Drain liquid from canned salmon

Place salmon on saucer and gently remove skin and bones

Place salmon in medium bowl

Lightly beat egg; pour into bowl with salmon

Add remaining ingredients; combine well

Using a 1/2 cup measuring cup; place salmon into measuring cup, pat down till firm; gently remove patty from cup

Once all patties are formed, place in refrigerator for 15 minutes

Heat cast iron skillet with about 1 cup of oil; heat till almost at the smoking point

Using a spatula, place salmon patties in hot oil; turn heat down to medium

Cook salmon patties about 3-4 minutes per side or until they are golden brown

Place on paper towel to drain

Serve with remoulade sauce
Notes
This recipe makes about five  1/2 cup portions of salmon croquettes; you can make them smaller by using 1/4 cup measuring cup if you like them smaller

The amount of oil in this recipe is based on a 12" cast iron skillet; if you use a smaller skillet, you might not need as much oil; you want about 1/2 inch of oil in the skillet

If you use a smaller skillet, cook the salmon croquettes in batches
Looking for more related menu items? Try: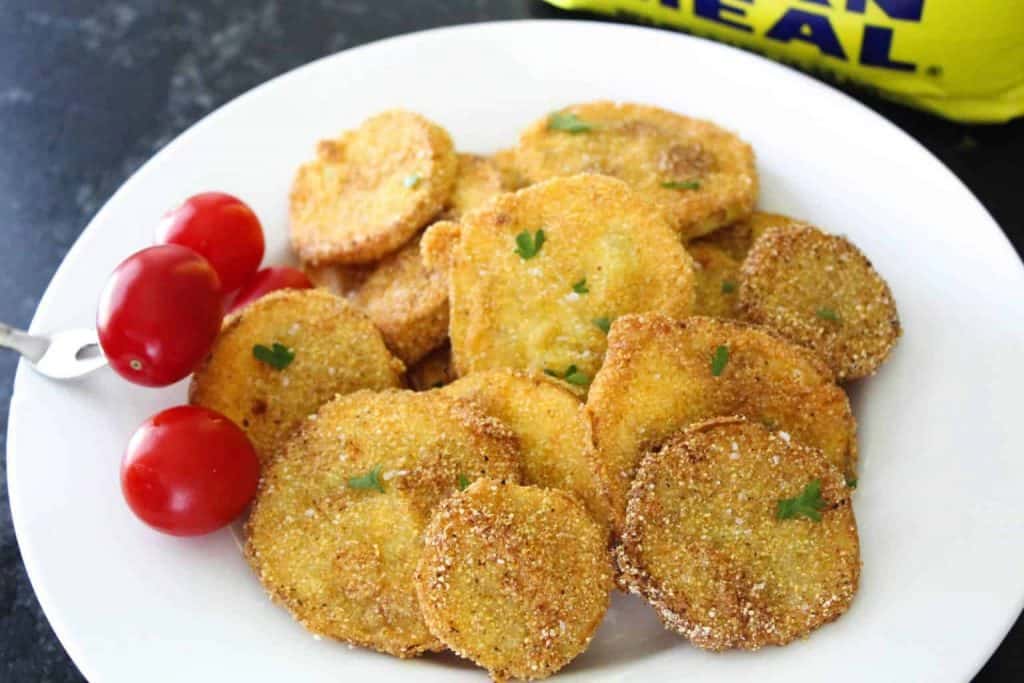 Restaurant Quality Fried Catfish