There's nothing much more comforting than meatloaf. This meal alone can mend a broken heart, make a man fall in love with you, make the boss-man go away, and give you a hug from your Mama.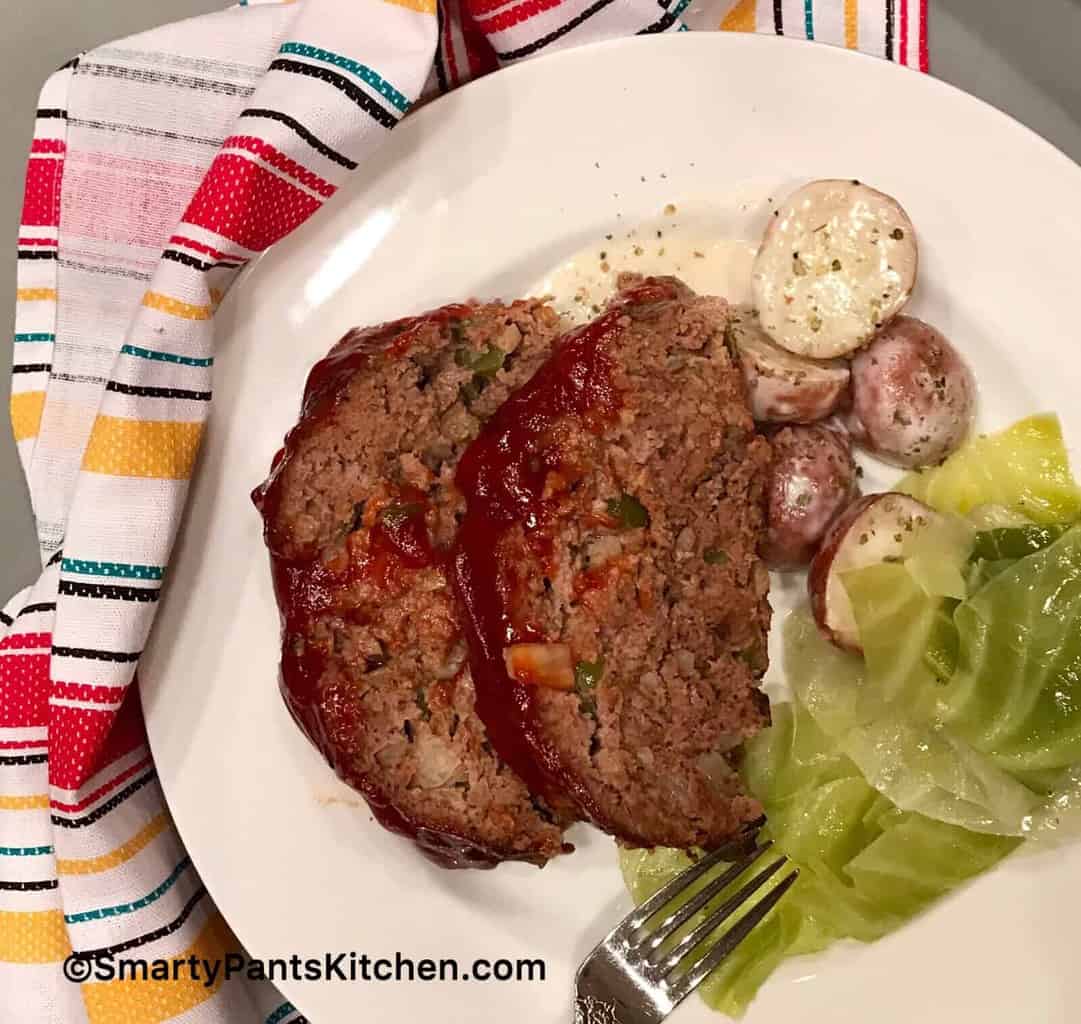 Classic meatloaf was one of the first things I learned to cook. At first, I couldn't get passed getting my hands yucky, but I soon got over that after I had to get up on Thanksgiving morning and stick my hand up a turkey's butt. Having said that, meatloaf is quick and easy to make–all you need is onion, bell pepper, egg, bread crumbs, Worcestershire sauce, ketchup and brown sugar (for the sauce).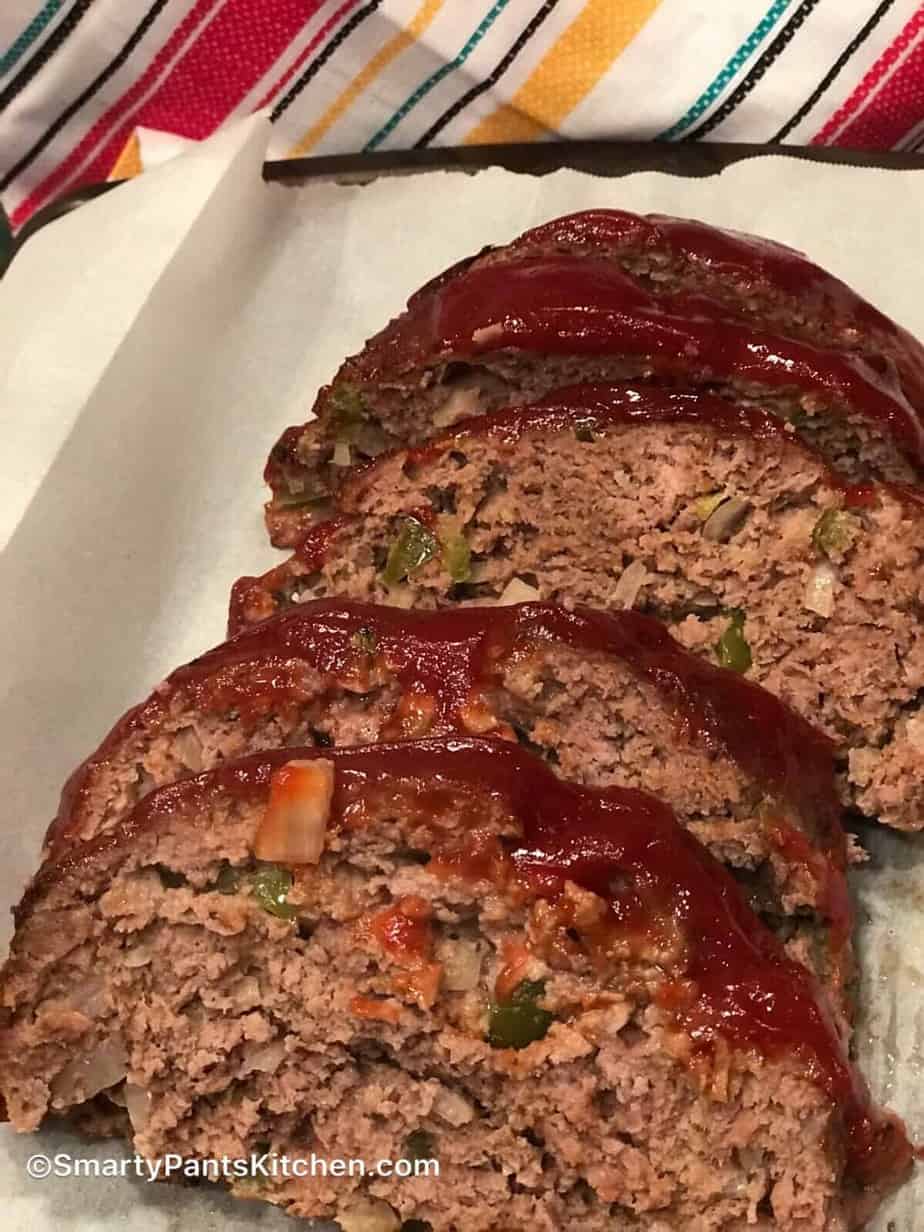 Do I Need a Loaf Pan to Cook Meatloaf In?
No. Use a baking pan lined with parchment or foil. Just throw the meatloaf mixture out on the pan and shape it into a log. You can use a loaf pan, but I found that the oily residue from the meat sits in the pan right next to the meat. If you use a baking sheet, the residue separates from the meat and you have a more enjoyable (and prettier) meatloaf.
I've Read Some Meatloaf Recipes that have Mushrooms, Celery and a Brown Gravy. How Is This Recipe Different?
 There are a million different ways to make meatloaf. This recipe is a traditional Southern meatloaf that offers a mild flavor with a bit of tang and sweetness from the sauce. The recipes that include mushrooms and brown gravy will tend to taste more like Salisbury Steak.
Can I Use This Meatloaf Recipe for Stuffed Bell Peppers?
Absolutely! In fact, I use this exact recipe for both Stuffed Bell Peppers and Stuffed Cabbage Rolls. On the Cabbage Rolls, I use a more savory red sauce.
Classic Meatloaf
Classic meatloaf seasoned with onions, bell peppers and a sweet & tangy tomato sauce.
Ingredients
2 1/2

lb.

ground beef

3/4

cup

yellow onions

chopped

3/4

cup

green bell peppers

chopped

1 1/2

cups

bread crumbs

seasoned or not seasoned

2

whole

eggs

3

tablespoons

Worcestershire sauce
Sauce Ingredients
3

cups

ketchup

1/3

cup

brown sugar

2

tablespoons

Worcestershire sauce

pinch of salt
Instructions
Combine meat, onion, peppers, eggs, bread crumbs into big bowl; with clean hands, mix ingredients until combined

Place beef mixture onto parchment lined baking sheet

Shape meat into rectangular loaf

Bake for 45 minutes, or until meat has reached 150° internal temperature
Sauce Instruction
Combine sauce ingredients

After the meatloaf has baked about 45 minutes, remove meatloaf from oven and spread tomato sauce over the top;

Return meatloaf to oven for another 10 minutes, or until sauce gets warm.

Remove from oven; allow meatloaf to sit for a few minutes, then slice and serve
0