You'll love this Southern macaroni and cheese recipe! All-natural, made with real cheddar (no processed or fake cheese here), this creamy concoction of cheesy elbow noodles can be served right off the stove or baked in the oven! Serve this favorite Southern side dish with ribs, meatloaf or chicken fried steak!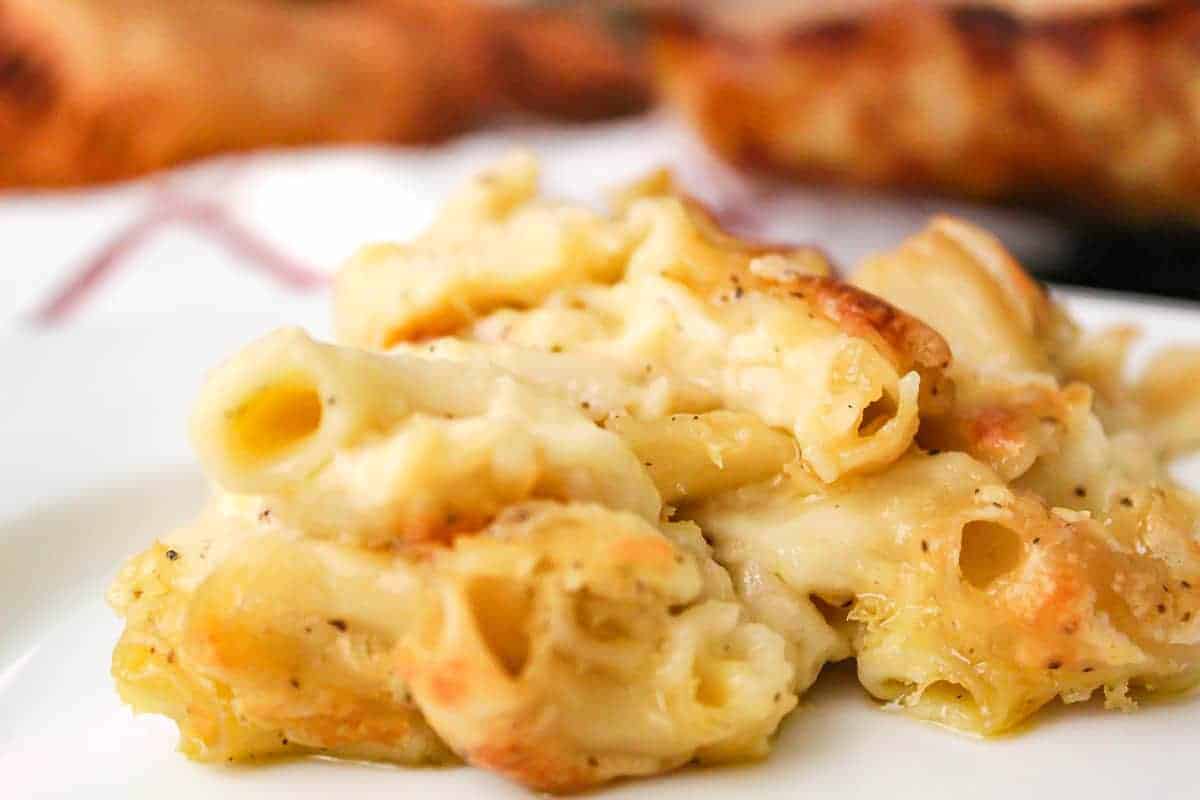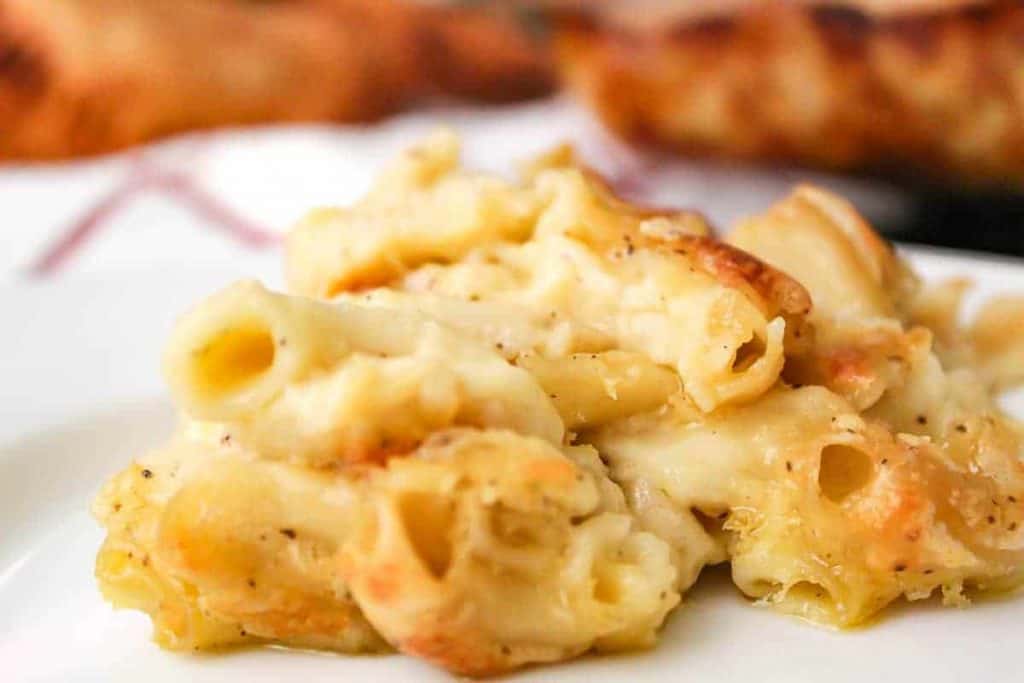 Macaroni and cheese is its own food category in the South. You see, there's meat, potatoes, something green and "mac and cheese" and I'm not talking about the blue box–I'm talking homemade.
You'll find this Southern side dish in just about every restaurant south of the Mason-Dixon line, and in variations-some include ham, chopped broccoli, or lobster and shrimp. But no matter how you make these fancy variations, you need to start with a good basic recipe like this one.
The Secret to Good Southern Macaroni and Cheese
Most Southern cooks have a few "tried and true" tricks up their sleeves to make things taste better. My Grandmother used to put a pinch of sugar in cabbage…now that I think about it, she put a "pinch" of sugar in most vegetables. This recipe does not have a pinch of sugar, so remain calm.
The secret to a truly delicious and successful macaroni and cheese dish is in the roux. A roux is a combination of equal parts of fat and flour that are cooked on the stove top. In essence, what you're doing here is making a cheese sauce to combine with the elbow noodles.
You'll recall there are varying degrees of roux, but this dish uses a light, or blonde roux, as do most cream sauces.
The light, or blonde roux serves as a binding agent for the noodles and melted cheese. Soft cheeses, such as cheddar, inherently contain oil, and as you know, oil and water don't mix… neither do oily cheese and cooked noodles, so you need something to bind them together. Bingo! It's a roux!
How to Make a Roux for Southern Macaroni and Cheese
First, get out equal parts of butter and flour, milk and a whisk. Melt the butter in the saucepan; once the butter is liquid, sprinkle in the flour and whisk together.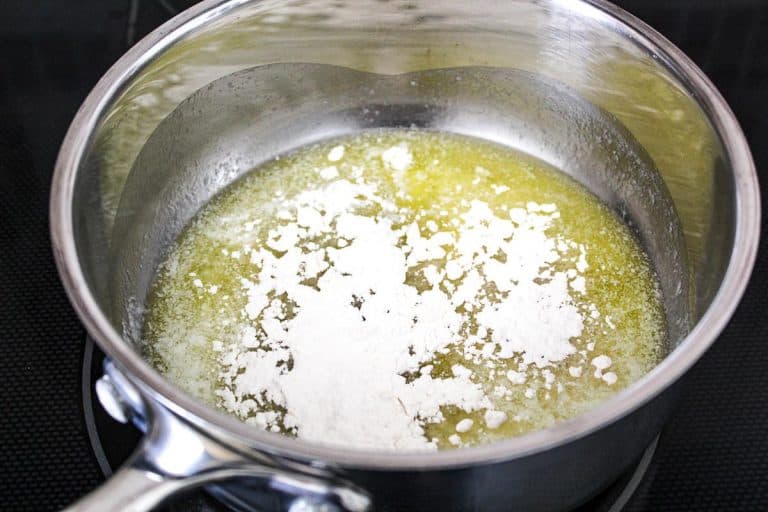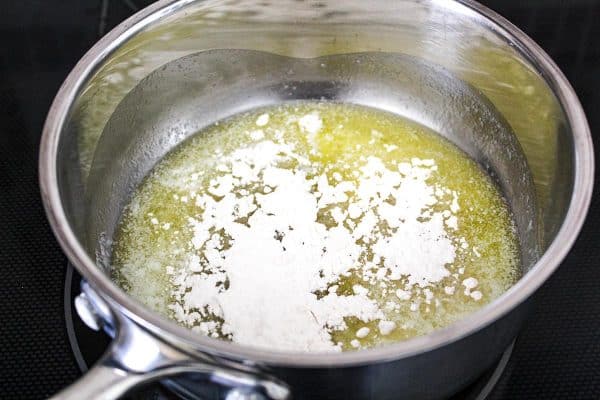 When you add the flour to the melted butter, it will be clumpy but don't freak out!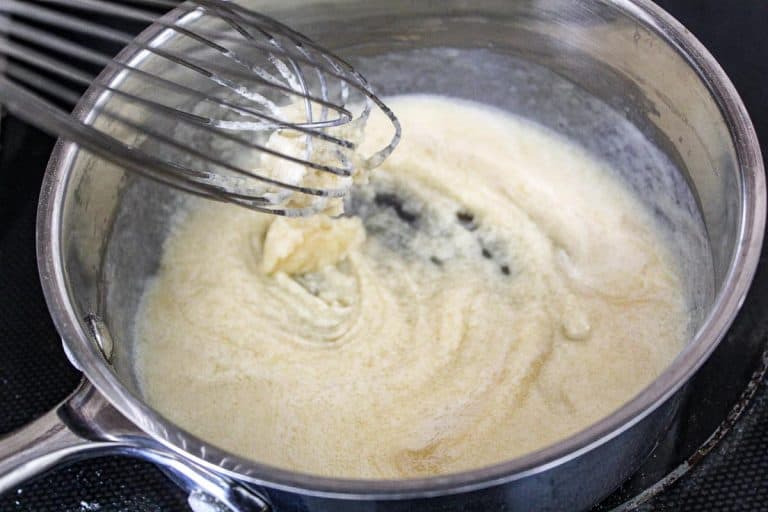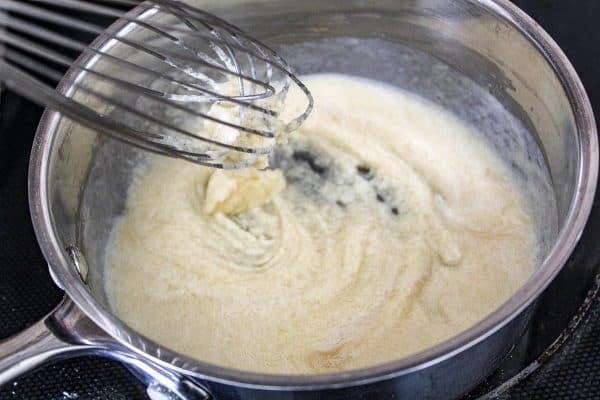 Cook (on medium heat) the melted butter and flour for five minutes then, turn the heat down to medium low and gradually add the milk. Now, grab the whisk and whisk the dickens out of it until all the lumps are gone.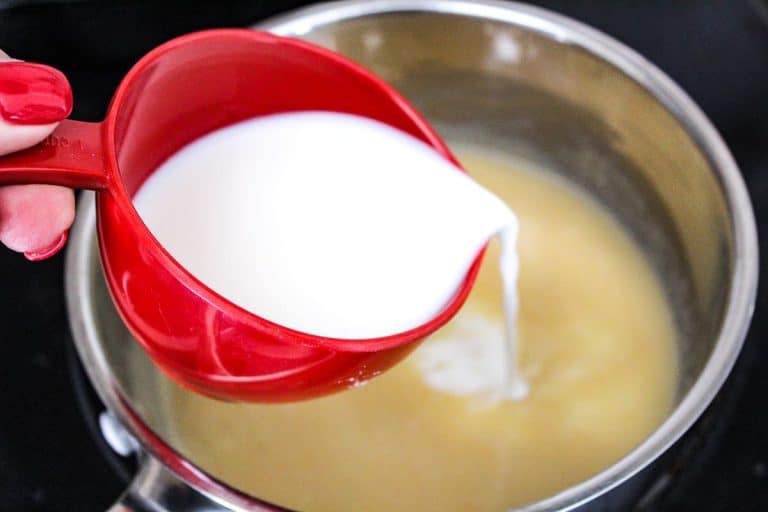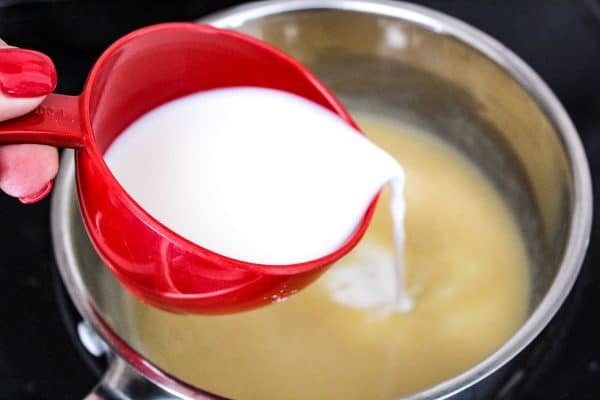 Once you're at this stage, you're halfway there! Gradually add shredded cheese to the roux, whisking all along. Add remaining seasonings and spices; taste for salt.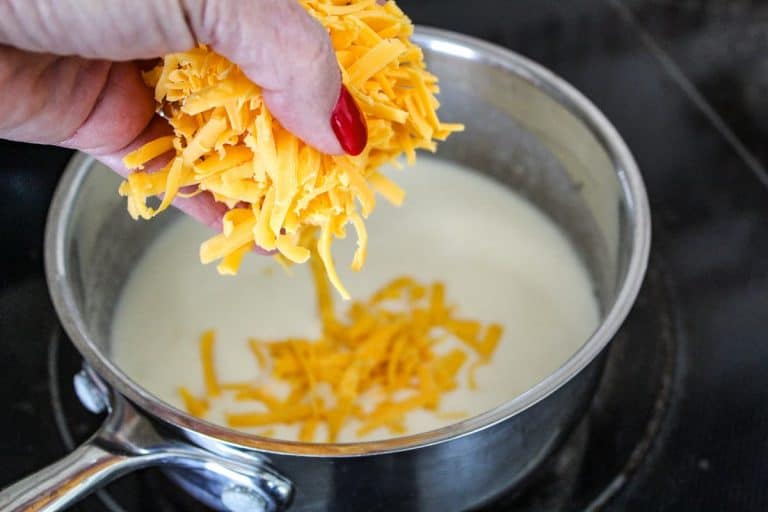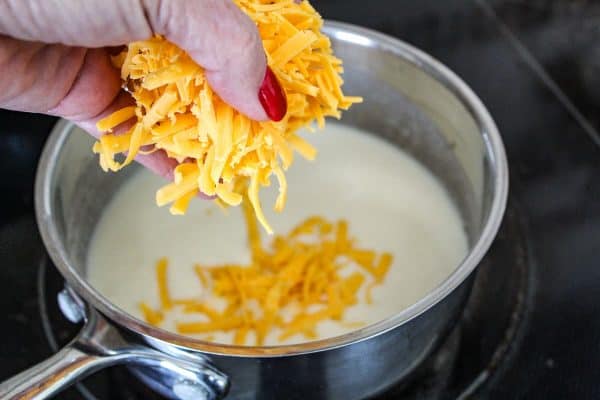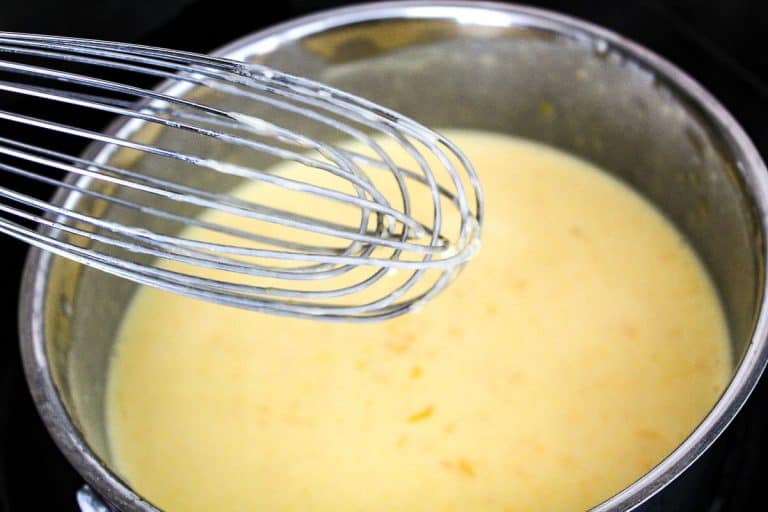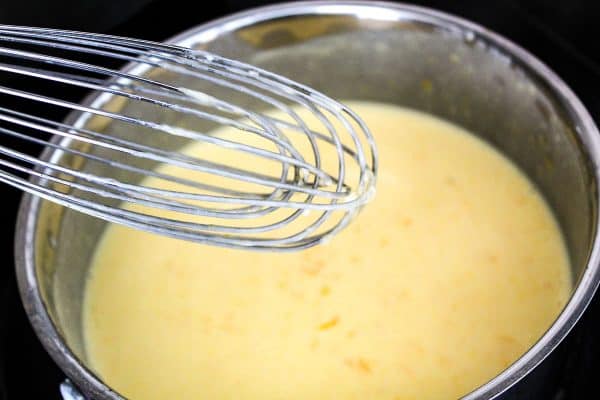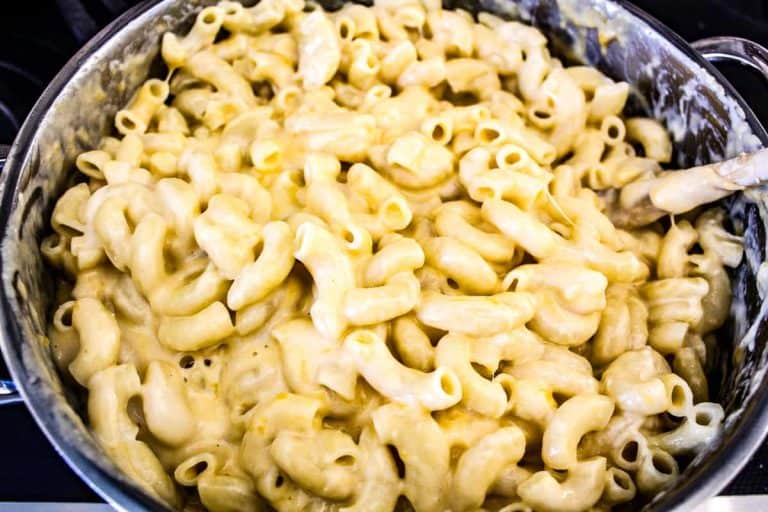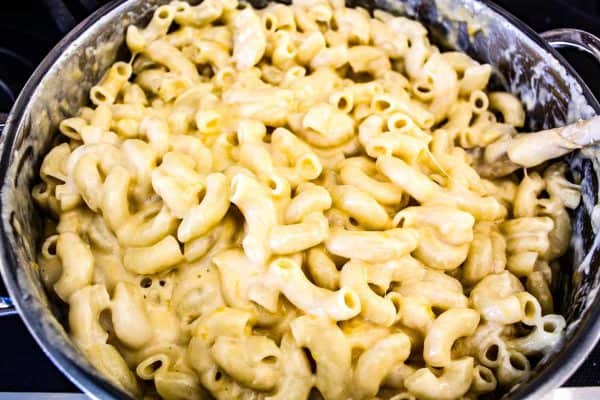 Serve from the stovetop as is, or place in a baking dish for a crispy top!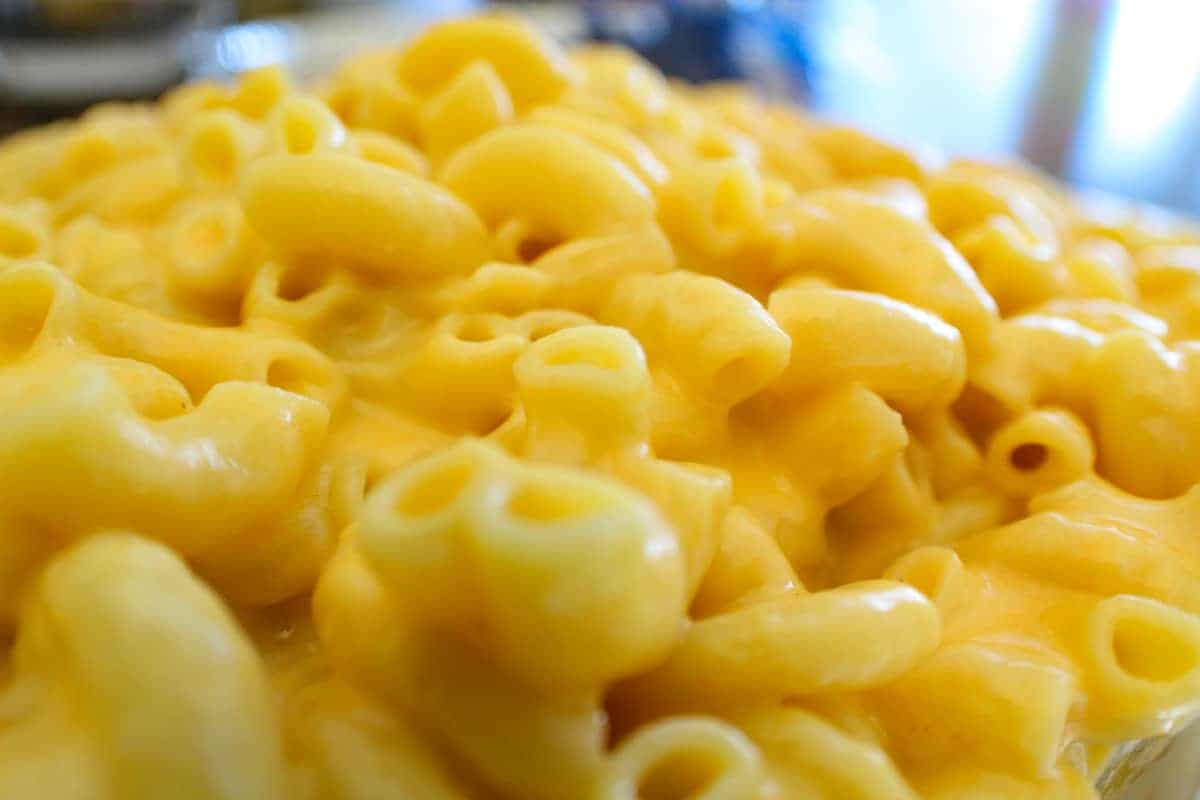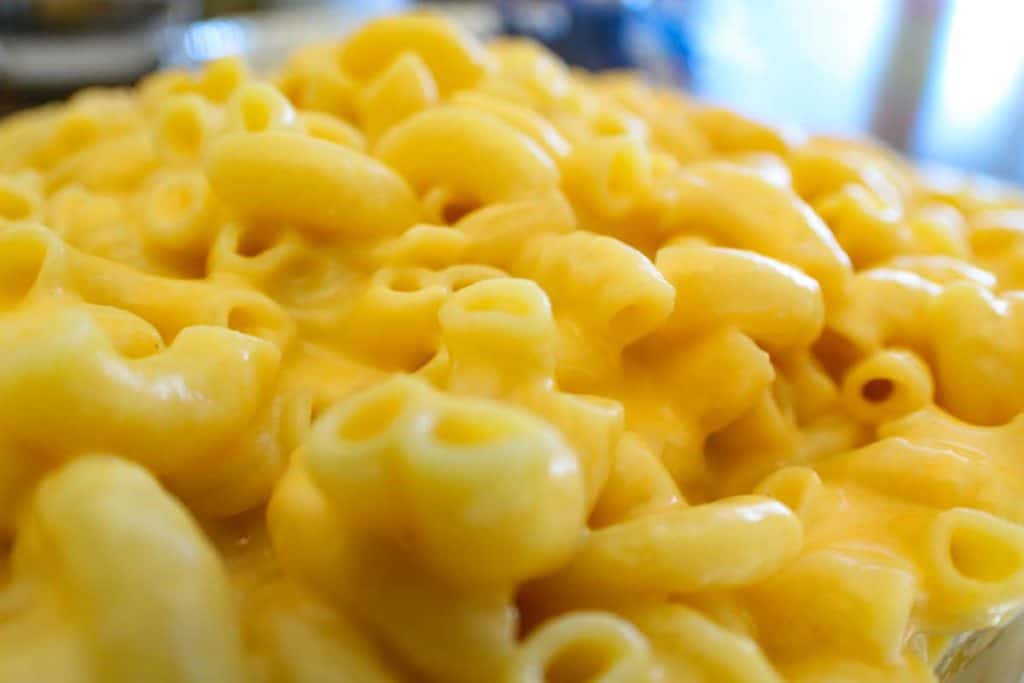 Ingredients for Cheesy Macaroni
The ingredients for this basic Southern side dish are:
Elbow Noodles (I like large)
Blonde Roux (Instruction on how to prepare in recipe below) = butter and flour
Cheddar cheese
Milk
Onion powder
Dry mustard
Salt and ground pepper (white or black)
Tabasco (optional)
Once you combine the cheese sauce (formally known as Mornay sauce) and elbow noodles, feel free to shred a little more cheddar cheese to the mixture and fold it in with a spatula… this "final touch" provides visible shreds of cheese and makes it even more delectable!
Want a Crispy Topping?
If you want a crunchy, crispy topping on your Southern macaroni and cheese, just pour the ingredients into a lightly oiled baking dish and put it under the broiler for 2-3 minutes! You decide how crispy you want the topping to be!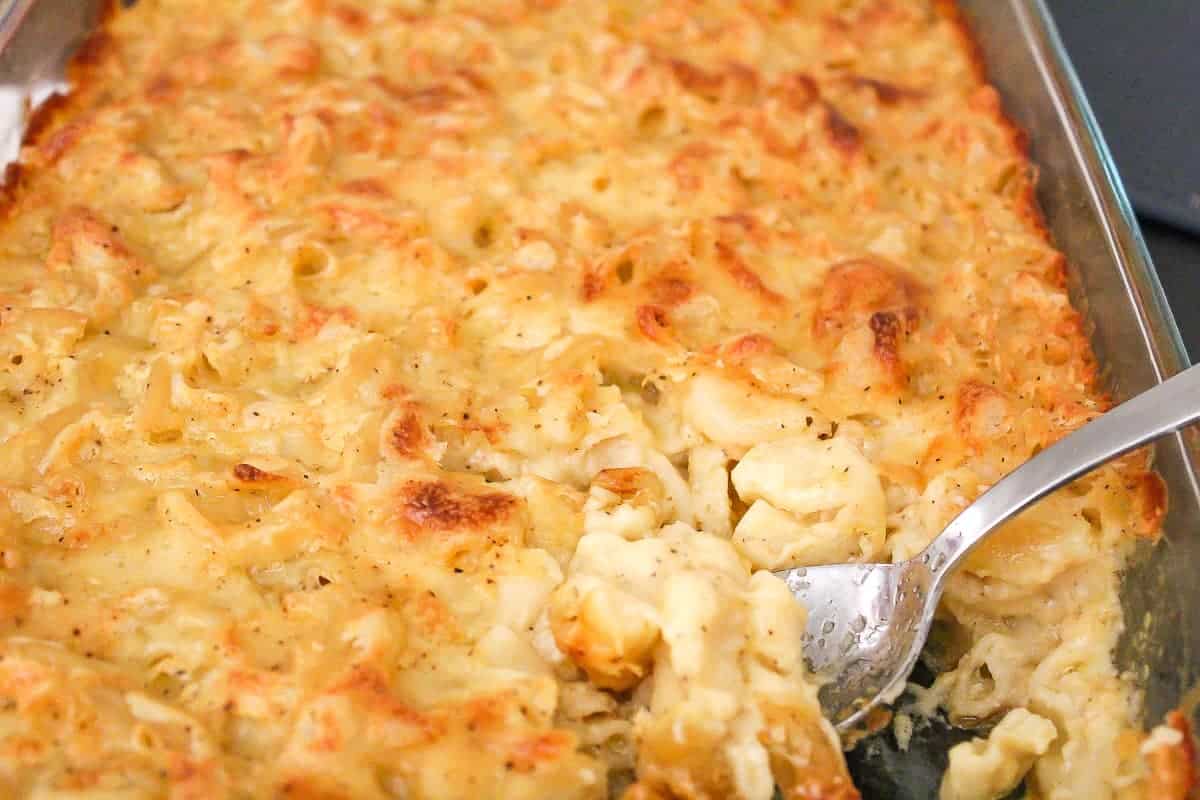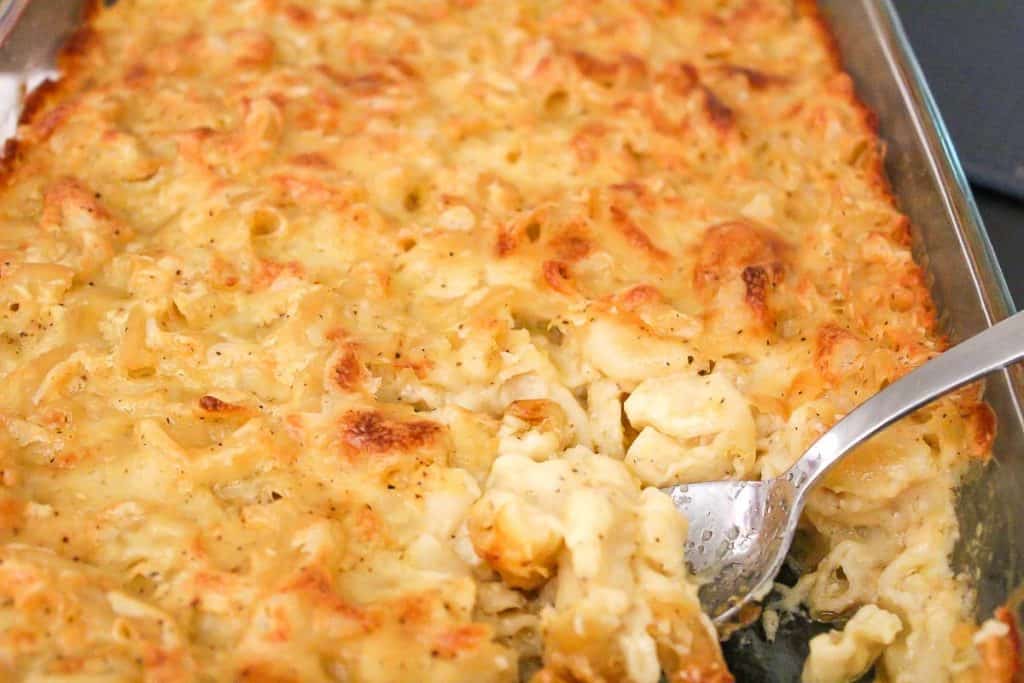 Craving More? You might like Classic Meatloaf!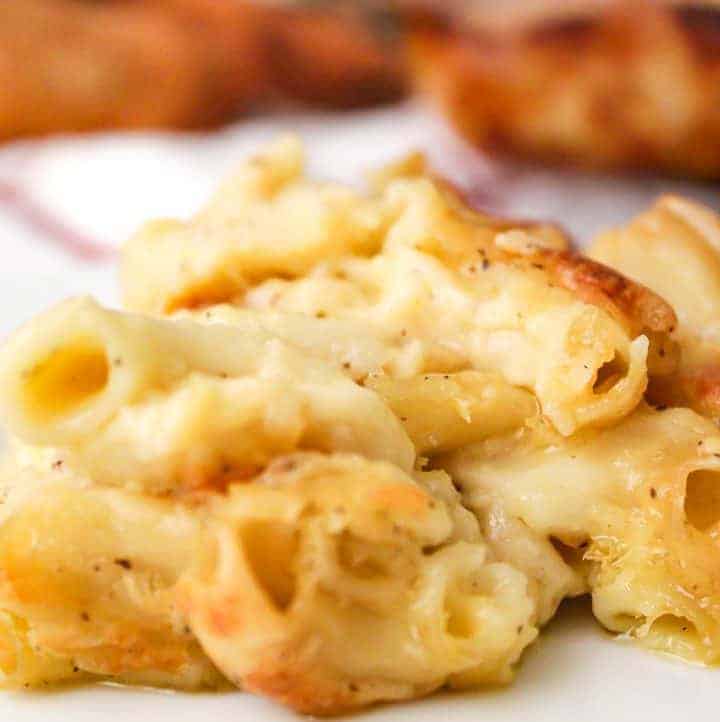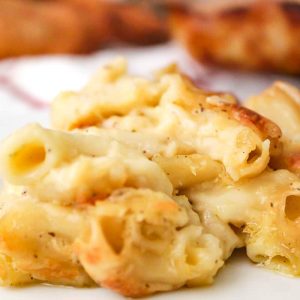 Macaroni and Cheese
Large elbow noodles nestled in a cheesy cream sauce
Print
Pin
Rate
Ingredients
1

lb.

large elbow noodles

16

oz.

Cheddar cheese

Block cheese; not pre-shredded

1

stick

butter

3

cups

milk

See Recipe Notes: Milk

½

cup

flour

½

tsp.

onion powder

1

tsp.

dried mustard

½

tsp.

ground white pepper

½

tsp.

Louisiana hot sauce

(optional)

1

tsp.

salt

to taste
Instructions
Prep
Prepare elbow noodles in a large stock pot; cook for 9 minutes; drain and return to stockpot
Cheese Sauce Instructions
In a large pan on medium heat, add butter; once butter has melted, gradually add flour; whisk

Once flour and butter are combined, gradually add milk, whisking constantly

Turn the heat to medium low

Gradually add cheese and continue to stir; if sauce looks too thick, add more milk-See Recipe Notes: Milk

Add onion powder, dried mustard, ground pepper and Louisiana hot sauce (optional); combine well

Pour cheese sauce over cooked pasta; combine and taste for salt; add more if desired

Serve from the stove top-OR-if you want a crispy topping, pour macaroni and cheese into a lightly oiled baking dish

Turn oven to Broil setting; place baking dish on middle rack; broil until top begins to crisp and brown
Notes
Milk:
The amount of milk determines how thick or thin the cheese sauce will be. After you melt the butter and add the flour, add one cup of milk. Then add shredded cheese in increments. At this point, the mixture may be thicker than you like. If so, add another cup of milk. 
It's best to add the milk in half or one-cup increments.