Southern Cornbread
I've been making this classic Southern cornbread the same way for years and it never fails. This family gem comes from my Mom; she got it from her Mom, Lucille, and Lucille got it from her Mom, Zollie, aka "Jammer".
Even though we've never found an actual hand-written recipe from Zollie or Lucille, we do have an email from the 80's sent from my Mom to my Aunt Darlene. Mom claims she got this recipe 1960, when she married my Dad. Tried and true. A classic. 
Southern Cornbread – Sugar or No-Sugar?
Some people want to challenge classic Southern cornbread and I can't for the life of me figure out "why"??? Do you add sugar? Should it be fluffy? Can you add corn to it? All I can say is: Southern cream gravy does not have parsley in it; Texas Chili does not have beans and Southern cornbread does not contain sugar -in the South, we call that cake. There it is and I'm sticking to it.
Cornbread goes with just about everything- soup, meatloaf, corned beef, cabbage and purple hull peas!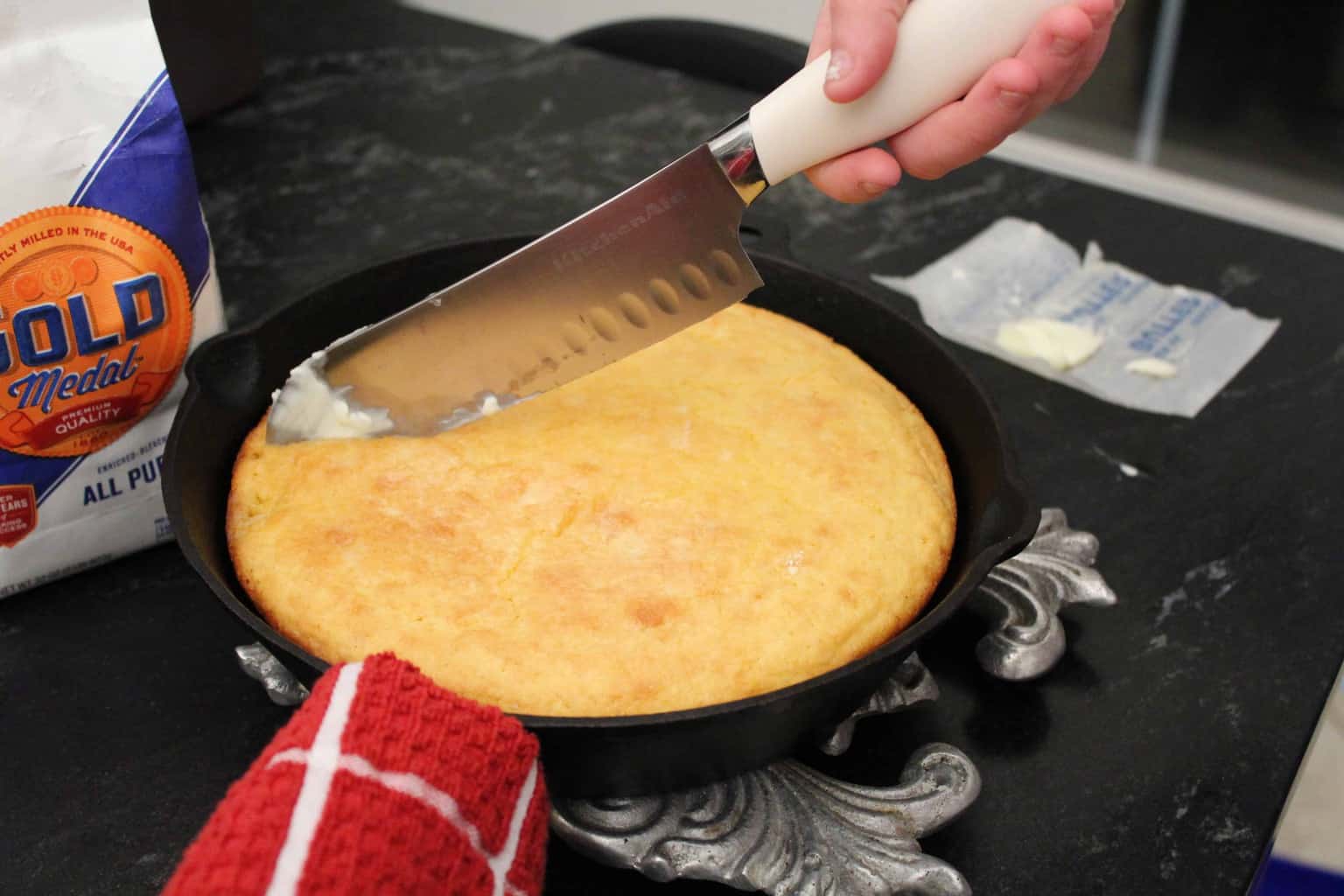 Serve Cornbread with Beans 
If you've ever been to the South, you know "Rice & Beans" is on most restaurant menus–it's just that common and almost expected! And the anticipated bread is cornbread (or homemade yeast rolls.)
Bean soup or just plain pinto beans and rice and a slice of Classic Southern cornbread makes a complete meal! Simple. Healthy. Filling. Cheap. Delicious. Next time you're in a quandary about cornbread, don't be! Just use this tried and true recipe that works every time.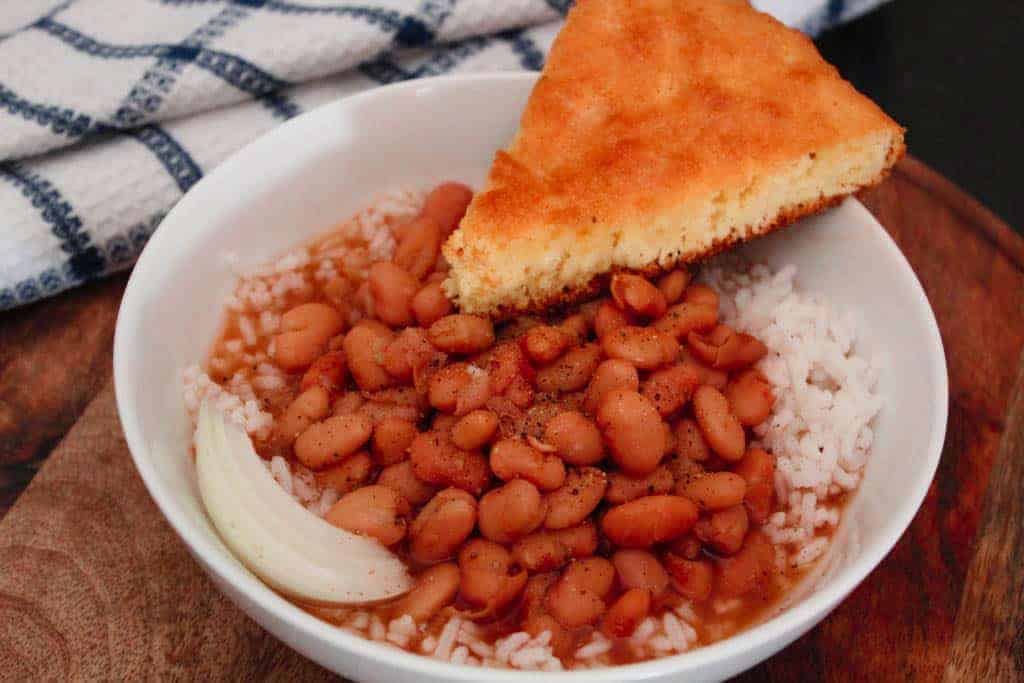 How to Make Skillet Cornbread
Preheat oven to 400ºF
In two separate bowls add dry ingredients to one; wet ingredients to the other; combine well
Heat cast iron skillet with about an inch of oil on medium high
Combine wet and dry ingredients into one big bowl
Once oil is hot in skillet, pour in cornbread batter and allow to cook on the stove top for 3 minutes
Transfer cornbread to oven and bake 25-35 minutes, or until golden brown
Slice, butter and serve
This recipe is not gluten-free, as it calls for a 1/2 cup flour; however, you can use a gluten-free cornbread recipe and apply the same cooking method.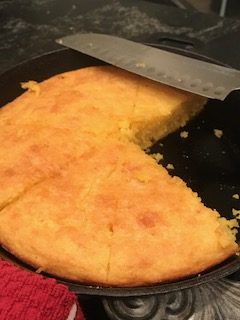 Cornbread
Southern cornbread is definitely a year-round item found on many a dining room table. I don't think anyone can really lay claim to a cornbread recipe, but this is the one I was taught by my Mother and Grandmother.
Keyword:
Cornbread, Southern Cornbread
Ingredients
1

cup

cornmeal

yellow

1/2

cup

flour

1

tablespoon

baking powder

1

teaspoon

salt

1

egg

whole

1

cup

buttermilk

1/2

cup

milk

1/2

teaspoon

baking soda

1/4

cup

oil (vegetable)
Instructions
Preheat oven to 375º - 400º F
In a cast iron skillet, on medium heat, add two tablespoons of oil
Meanwhile, combine all dry ingredients into one big bowl EXCEPT the Baking Soda

In a smaller bowl, combine all the wet ingredients AND THE BAKING SODA

Combine well and pour wet ingredients into the big bowl of dry ingredients

Combine well, eliminating any lumps; let it sit for about 5 minutes

Cast-iron skillet with oil should be hot by now. Pour batter into the skillet and shake it to even out the batter. This step ensures a crusty bottom.

Cook on the stove top for one minute; then transfer to hot oven; bake for about 45 minutes, until top is golden brown

Remove from oven; slice into quarters; melt butter on top and serve!
Recipe Notes
I always double this recipe; one batch is enough, but not enough for leftovers
Make sure your baking soda is fresh; when you add it to the milk and egg mixture, it should fizz a little
Some folks like to add stuff to their cornbread like corn or jalapenos, or even cheese.

If you add ingredients (and for God's sake No Sugar), just add it to the final batter. (This is the batter with both dry and wet ingredients). 
If you add canned corn or jarred jalapenos, be sure to drain them first
Might wanna dice those jalapenos up into smaller pieces

One final note: true Southern cornbread does NOT have sugar in it. I don't care if it is on the recipe of Aunt Jemima's Corn Meal package. Aunt Jemima's is out of Illinois; consider the source.
Looking for something to serve with your Classic Southern Cornbread? Try these: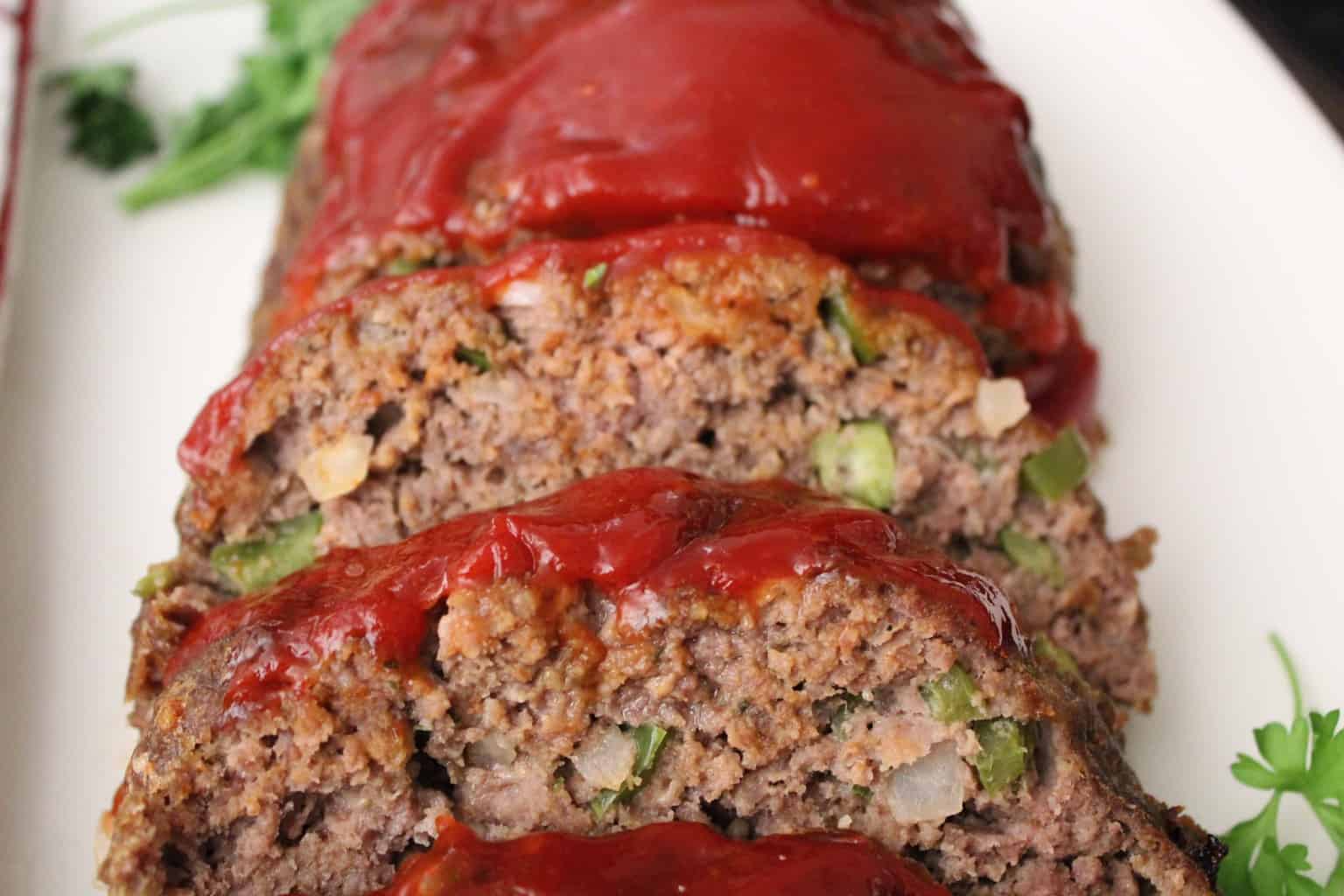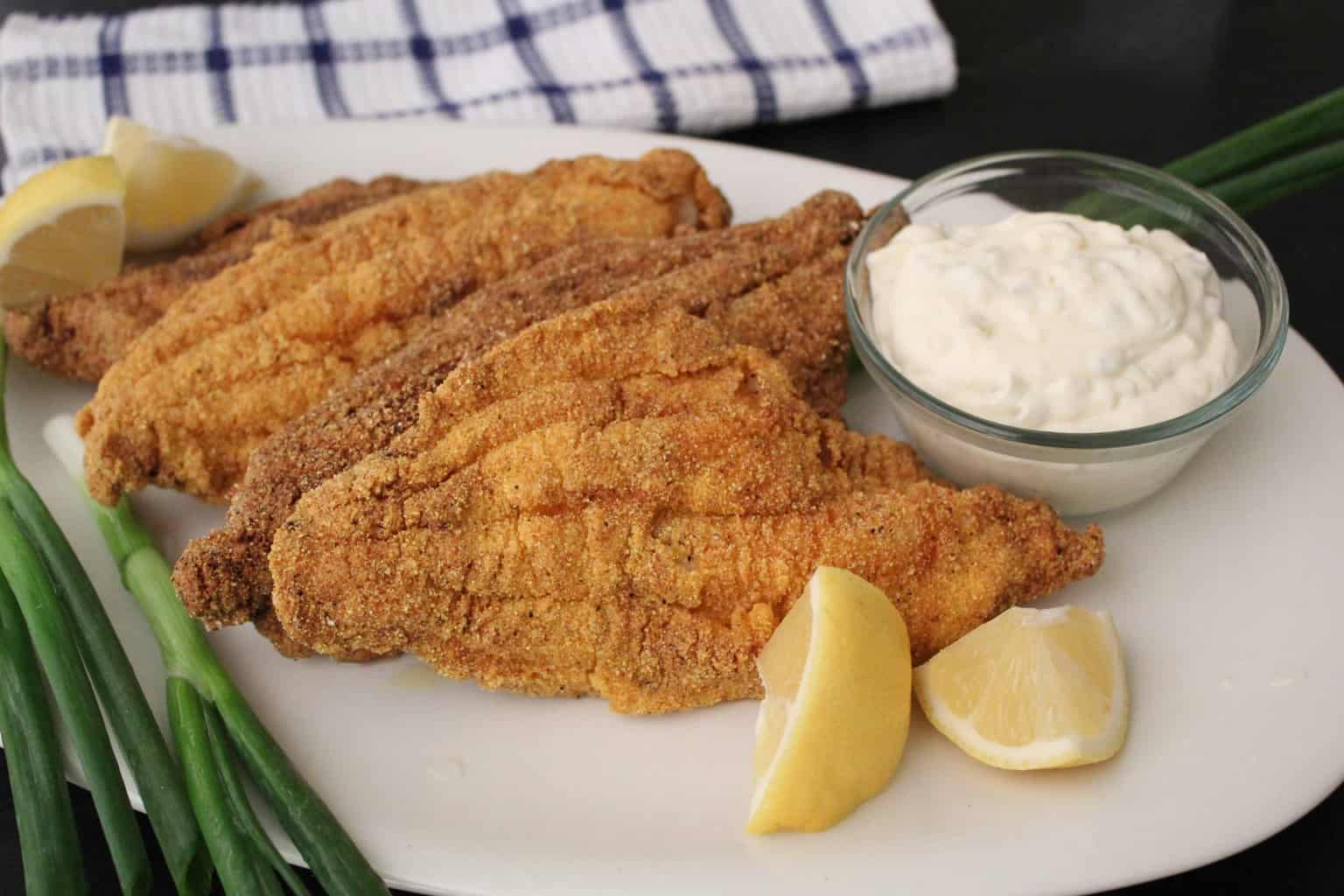 Got Comments or Questions? I'd Love to Hear From You!
Thanks for sharing and rating this recipe!