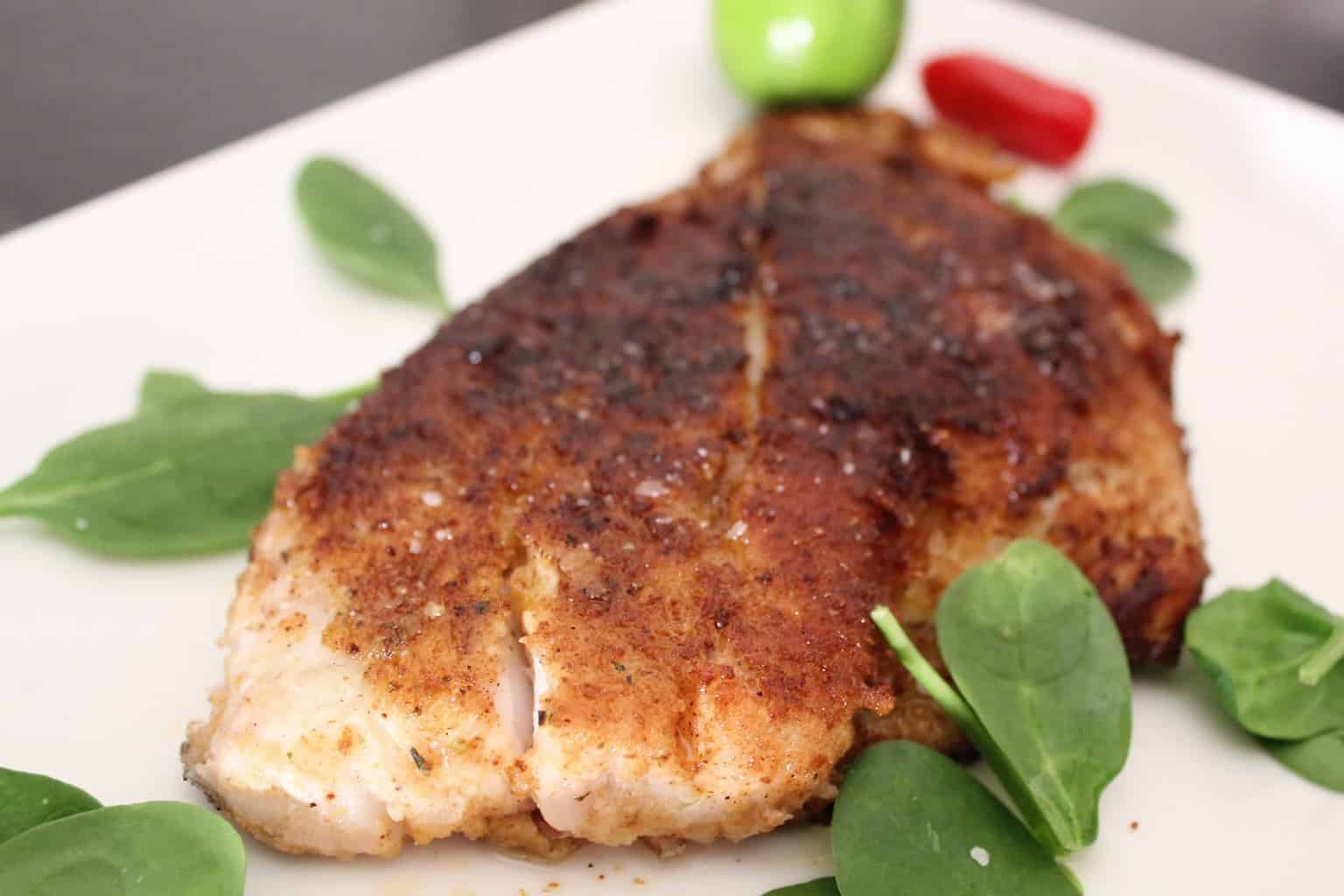 Pan Fried Rainbow Trout 
This Pan Fried Rainbow Trout recipe is very easy and extra delicious! The fish filet isa healthy, quick and easy dish ready in under 15 minutes! Lightly breaded in seasoned bread crumbs, then cooked for less than 10 minutes.
---
If you're trying to eat healthier, increase the amount of Omega-3's in your diet, and you're tired of salmon, trout is an excellent choice. While both fish offer ample amounts of vitamins, minerals and nutrients, it should be noted that trout has an enormous amount of Vitamin D, (also known as the Sunshine vitamin), whereas salmon offers an equally impressive amount of Vitamin A.
Incidentally, about three ounces of trout provides 125% of the RDA of Vitamin D! Vitamin D is the primary component for building and  maintaining healthy, strong bones.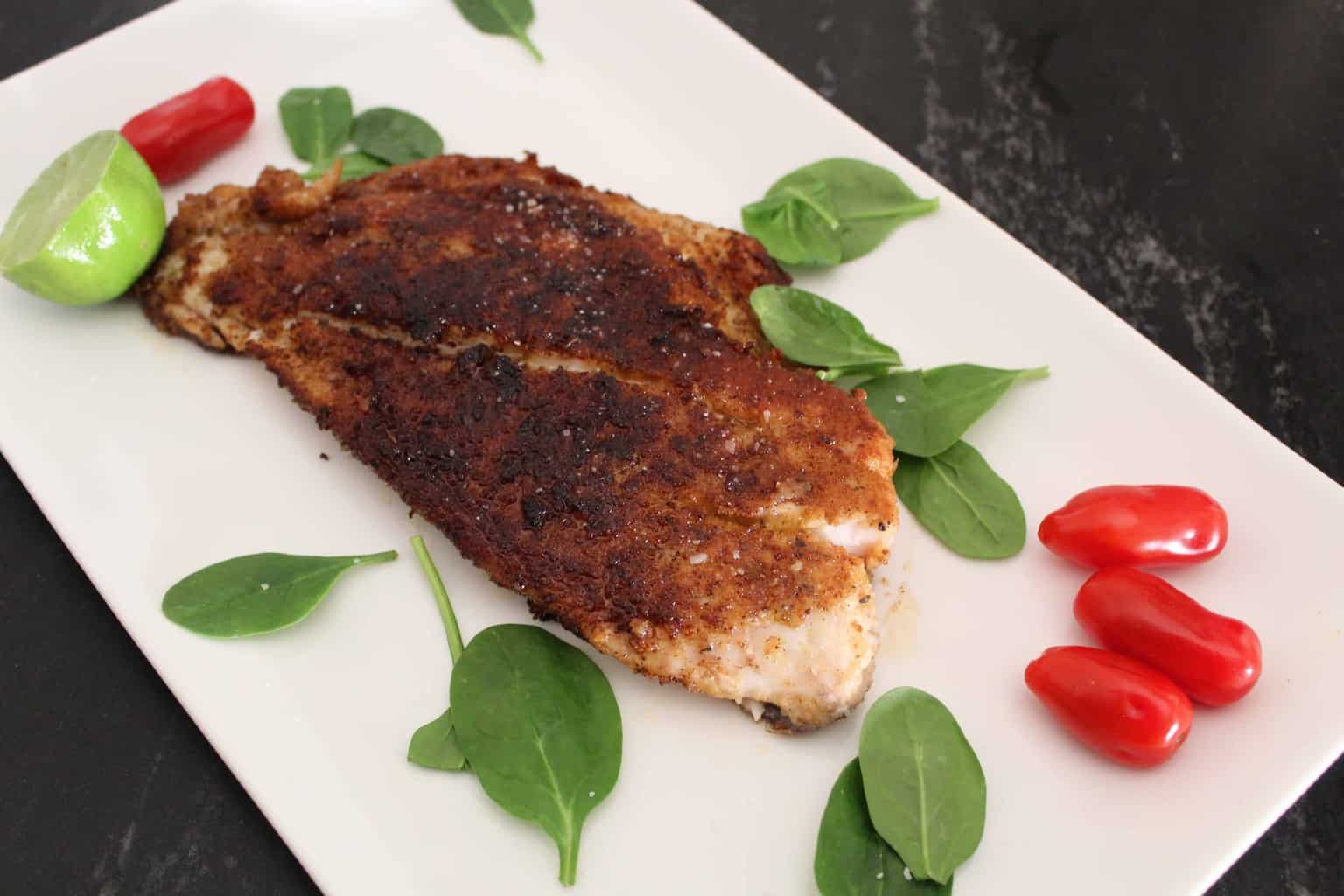 Isn't Trout High in Mercury?
On the overall spectrum of mercury content in fish, no. Fish and shellfish fall into 3 basic categories of mercury risk. High mercury fish include shark, swordfish, tilefish, and king mackerel. Trout, grouper, tuna, lobster and snapper fall into the mid-range risk area and the low-risk group includes oysters, shrimp, scallops, canned tuna, salmon, crab, halibut and pollack.
Does Rainbow Trout Taste Fishy?
The flavor of Rainbow Trout is mild and does not have a strong "fishy" flavor. If you are interested in trying Pan Fried Rainbow Trout, but are hesitant due to a fear of a "fishy" flavor, soak the trout in buttermilk for about 30 minutes prior to preparation.
Can I Grill Rainbow Trout?
Absolutely! Trout is a relatively thick fish and holds up well to grilling. Lightly oil the grill prior to placing the fish on it, and cook the trout via indirect heat.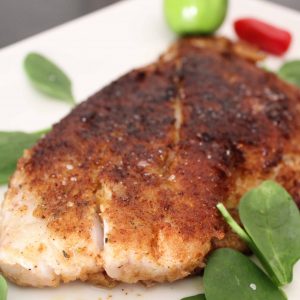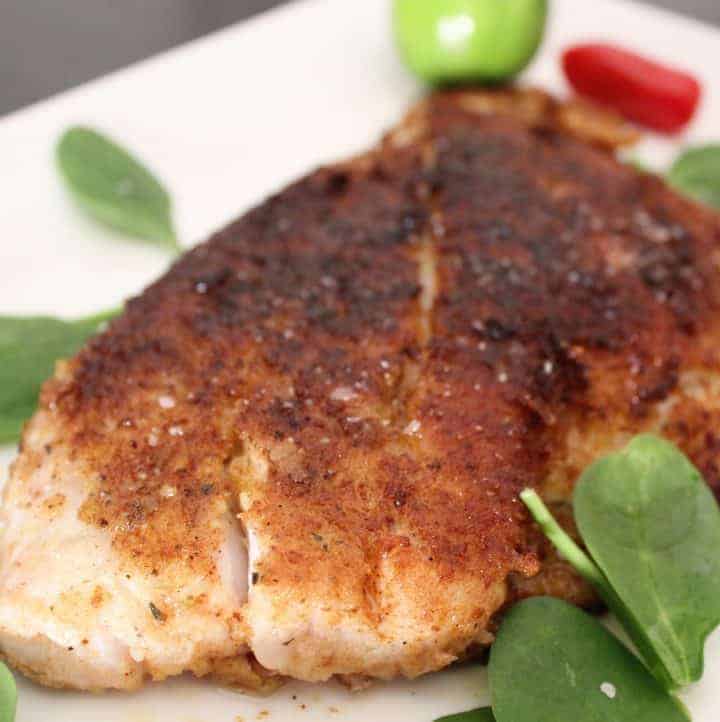 Print Recipe
Pan Fried Trout
Pan-seared Rainbow Trout lightly breaded and seasoned to perfection!
Ingredients
1-1 1/2

lbs.

trout

leave the skin on

4

tablespoons

butter

divided (2 T for fish; 2 T for sauce)

1/3

cup

olive oil

2

cups

bread crumbs

plain or seasoned

2

tablespoons

Italian seasoning

dry; divided

1

tablespoon

cayenne pepper

1/4

cup

Dijon mustard

citrus; juice of two lemons or four limes

1/2

teaspoon

salt

1/2

teaspoon

black pepper
Instructions
In a shallow pan, combine bread crumbs, Italian seasoning, salt, black pepper and cayenne pepper; set aside

In a small bowl, combine mustard and juice of one lemon; set aside

Heat heavy-bottom skillet on medium high heat, with oil and two tablespoons of butter

Pat dry fish with paper towel; using a brush, coat fish entirely in the mustard/lemon mixture

Move each fillet to the breadcrumbs and coat thoroughly

Working in batches, place mustard-coated, breaded filet skin side down into the skillet

Cook for 6-7 minutes skin-side down; carefully turn filet over and cook for another 2-3 minutes, or until center of filet reaches 145ºF

Drain filets on paper towels, then place on oven-proof pan

Place filet on oven-safe pan and move to oven; repeat process until all filets are done
Sauce Preparation
Drain some of the oil from the fry pan; using tongs and a damp paper towel, remove any bits from pan; reduce heat to low

Add remaining two tablespoons of butter and remaining citrus (juice of one lemon or two limes) to pan

Plate filets and pour sauce over filets
Notes
This recipe is based on 1 to 1 1/2 lbs. of fish which serves two people; adjust ingredient amounts accordingly if cooking more fish

This recipe has a tiny bit of heat to it due to the Dijon mustard and cayenne pepper; if you prefer less heat, omit the cayenne pepper and substitute with smoky paprika
Serve Pan Fried Trout with wild rice and steamed spinach!