Caesar Salad Dressing
Caesar salad dressing is especially good when it's made from scratch, the romaine is crisp and the Parmesan is plentiful!
Caesar Salad Isn't from Rome
Common sense would have us to believe this famous salad was named after the Roman leader Julius Caesar, but this is not the case. The Caesar Salad was developed on a whim by Italian-American restaurateur Caeser Cardini in July of 1924 in Tijuana, Mexico.
Interestingly, Cardini's Caesar dressing recipe did not include anchovies, but did contain garlic, croutons, Parmesan cheese, olive oil, boiled eggs and Worcestershire sauce –which contains anchovies.
What Ingredients are in Caesar Salad Dressing?
Today, there are many variations of Cardini's famous salad and its dressing. This recipe features the original ingredients with a bit of anchovy paste and no boiled eggs.
Good quality olive oil
Egg yolks
Vinegar
Mustard
Parmesan
Lemon
Garlic
Worcestershire sauce
Does Caesar Dressing Have Anchovies?
Cardini's original dressing did not have anchovies, nor does this recipe. In fact, both recipes use Worcestershire sauce as the vehicle to deliver a slightly salty, fish flavor. Rumor has it Cardini's brother, Alex, is responsible for adding anchovies to the recipe.
Does the Salad Dressing Contain Mayonnaise?
Caesar salad dressing does not contain mayonnaise, but it does contain egg yolks. The egg yolks are what give it the "creamy" texture and act as a binding agent for the oil and vinegar.
Are Raw Egg Yolks Dangerous to Consume?
Some eggs contain salmonella, but it's impossible to determine which do or do not just by looking at the egg. If raw eggs are a concern, either substitute with a pasteurized egg yolks or coddle the egg (place the egg in warm water for 1-2 minutes.) Or, you can pasteurize your eggs at home in the microwave. The inclusion of an acid, lemon juice in this case, will get rid of any possible contaminants.
Print Recipe
Caesar Salad Dressing
Ingredients
1/2

tablespoons

garlic puree

1

tablespoon

Dijon mustard

1 1/2

tablespoons

red wine vinegar

2/3

cup

olive oil

divided

1

tablespoon

anchovy paste

2

egg yolks

2

tablespoons

Worchestershire sauce

2

tablespoons

lemon juice

1/2

cup

Parmesan

grated

2

large

romaine lettuce

washed, chopped and chilled

2 1/2

teaspoons

kosher salt

1

teaspoon

ground black pepper

1-2

cups

croutons
Instructions
In a large glass bowl, combine and whisk all ingredients except Parmesan

Allow dressing to chill for 10 minutes, covered in refrigerator

Prior to serving, toss chilled romaine lettuce in dressing; add Parmesan and croutons; add additional ground black pepper if desired
Notes
Creamy Caesar dressing will last in the refrigerator up to a week
Nutrition
Craving More?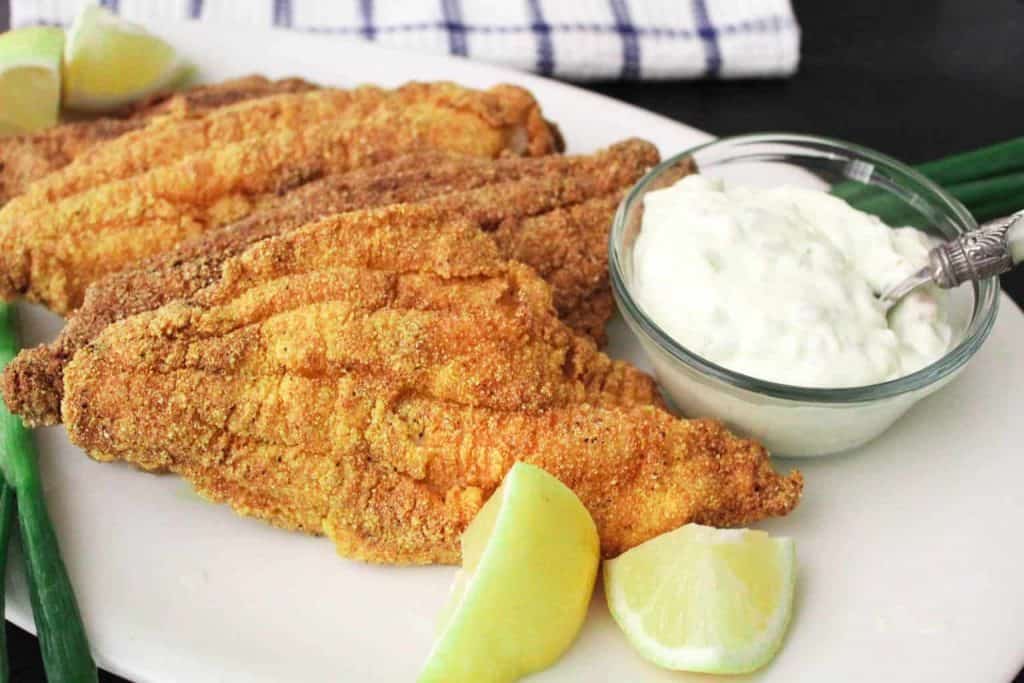 Got Comments or Questions?