If you love tamales, then you'll love these Easy Tamale Sauce Recipes! Most of these recipes are made in a small saucepan on the stove top and are ready in less than 10-minutes! Simple ingredients with great flavor!
In the South, especially in Texas, we love our Tex-Mex tamales! You can find beef tamales, pork tamales, chicken tamales, hatch chile tamales and vegetarian tamales at just about any Mexican restaurant or grocery stores!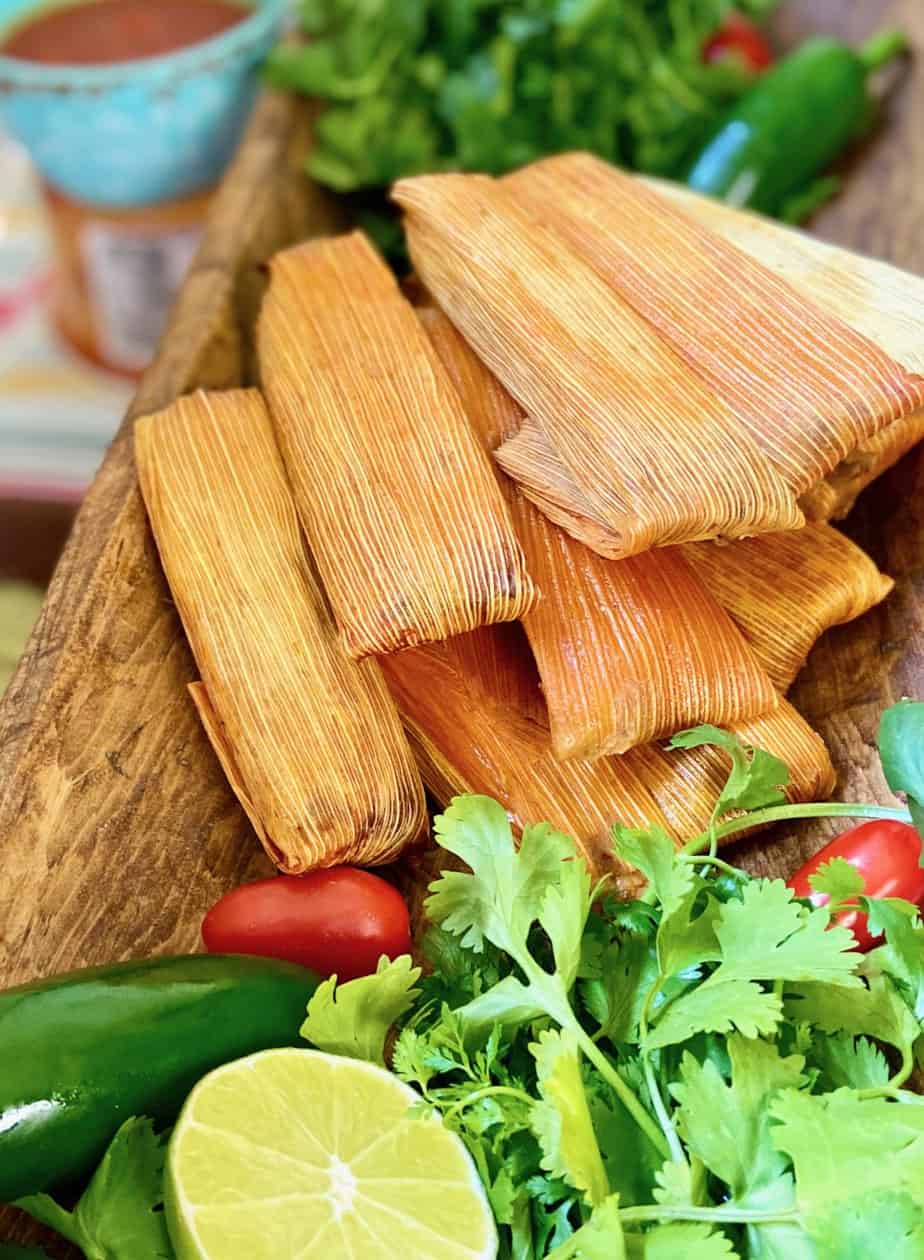 Some folks don't put a sauce on their tamales, but if you like sauce on yours, you've come to the right place!
If you're in a quandry about what sauces to serve with these, you've come to the right place! Here, you'll find easy sauce recipes that pair beautifully with traditional pork, beef, vegetarian and vegan tamales.
Easy Tamale Sauce Recipes
Each of these easy tamale sauce recipes uses all-natural ingredients and is ready in minutes! You can make the tamale sauce in advance - just reheat on low heat and serve!
1. Tex-Mex Sour Cream Sauce
This tangy white sauce is delicious! You'll might find this cheese sauce listed as "Sour Cream Enchilada Sauce" at your favorite Mexican restaurant. This restaurant-quality tamale sauce is ready in minutes right in your own kitchen! Monterey Jack cheese, sour cream and a little chicken broth!
2. Red Tamale Sauce (Tamales Rojos)
Red sauce (also known as Red Enchilada Sauce) is made from red chiles like Cascabel, Ancho or Pasilla chile peppers. These peppers have a mild touch of heat. Red sauce is also known as salsa roja. Make this tamale sauce as mild or spicy as you like!
3. Chile con Carne
In my opinion, this is the perfect meaty sauce for beef tamales! A thick, rich beef based sauce that usually contains seasoned ground beef. Make this recipe to your desired thickness and enjoy!
4. Ranchero
Smoky Ranchero uses fire roasted tomatoes, onions, garlic and a few other ingredients! Ready in minutes and delicious!
5. Creamy Avocado
Simple ingredients perfect for your Mexican or Tex-Mex recipes!
6. Chile con Queso (Cheese Sauce)
Tamales always taste delicious with a little cheese on top! This creamy queso sauce is ideal for chicken tamales!
What are tamales?
Tamales are a quintessential Mexican food and are made with lightly seasoned masa dough, then filled with a savory combination of beef, pork or chicken. The tamale filling is often seasoned with chiles and peppers -Ancho chiles, chile powder, perhaps a little adobo sauce, ground cumin, sometimes Chipotle peppers, Pasilla chiles, or Guajillo chiles, a few garlic cloves and onion powder.
This mixture is placed in the center of the masa flour mixture, rolled and then wrapped in dried corn husks.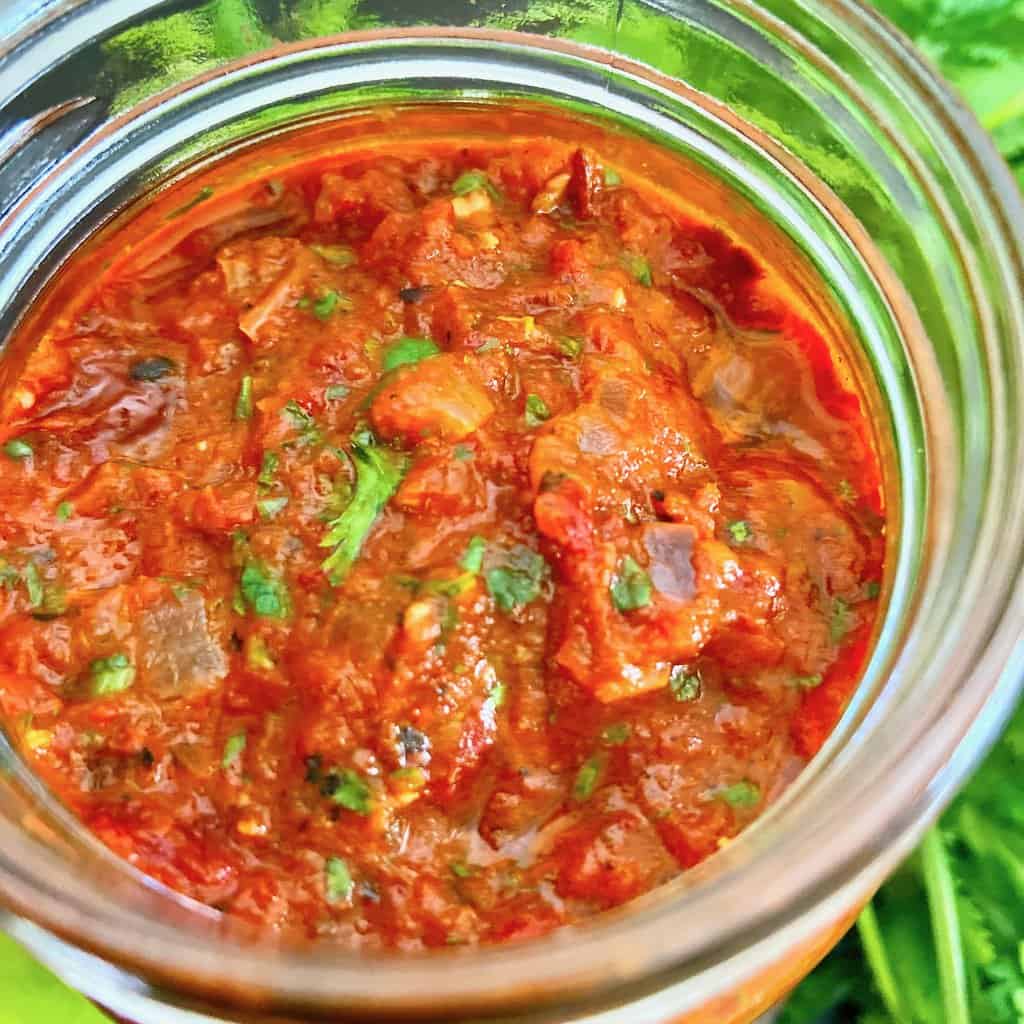 FAQ
What's the best way to heat tamales?
If you're lucky enough to have homemade, authentic tamales, the best way is to steam them (in their husks) over hot water (in a steamer basket) until the masa dough and filling is warm. Remove the corn husks, top with a sauce of your choice and dig in!

If you don't have a steamer basket, you can add a little warm water to a slow cooker or dutch oven, place a small wire rack in the pot, put them on the rack and allow to cook on low until they're warmed throughout.

If you buy some from the grocery store and they're vacuum sealed in plastic, all you have to do is bring a large pot of water to medium-high heat, place the unopened bag in the hot water and allow them to cook 20-30 minutes.
Where can I buy tamales?
If you're lucky enough to find homemade tamales, by all means buy them! I'm in North Texas and we like to get ours from Tommy Tamale, in Grapevine, Texas and usually serve this for a casual Christmas or New Year's dinner, Super Bowl™ Sunday or any game day!

Another great place to get good homemade tamales is from your local Mexican restaurant. Most of them sell them by the dozen.


You can also find tamales in the mexican cuisine area of your grocery store (in the frozen section), and sometimes you can find them in the cold section of your local store - back by the meat department.
Companies that ship tamales
If you're wondering what to serve with tamales, consider a few different side dishes: a side of refried beans, Mexican Sweet corn pudding (Sweet Corn Tomalito), authentic Mexican rice, fresh guacamole, pico de gallo, salsa and tortilla chips!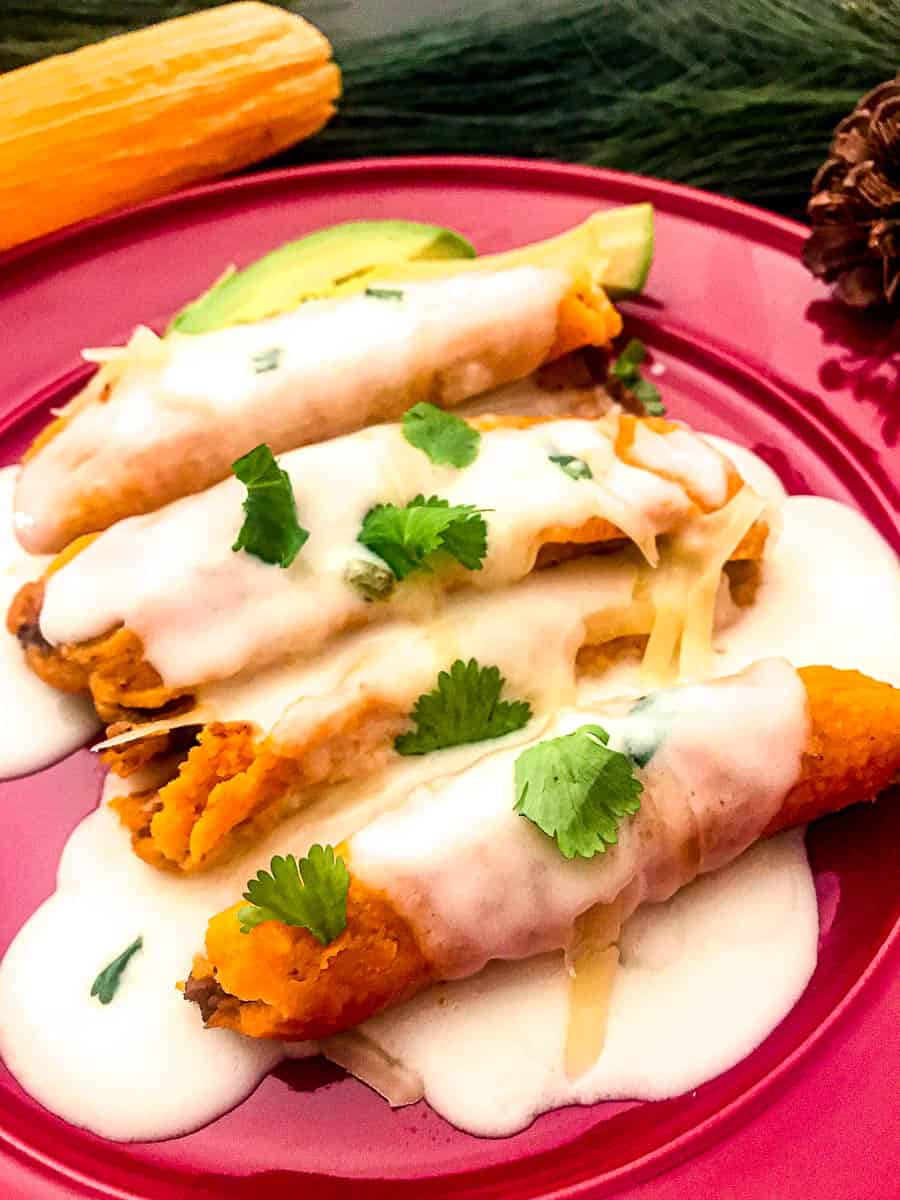 Use any of these easy tamale sauce recipes for other Mexican dishes! Pair with your beef fajitas, tacos or serve zesty Ranchero sauce with your favorite chicken enchiladas!
Craving more Mexican recipes?