Easy kitchen tips for preventing eggplant from turning brown.
Eggplant can be finicky to cook. It can easily turn to mush and/or an appetizing shade of blue-gray.
Here's why that happens and how to avoid your next eggplant dish from browning.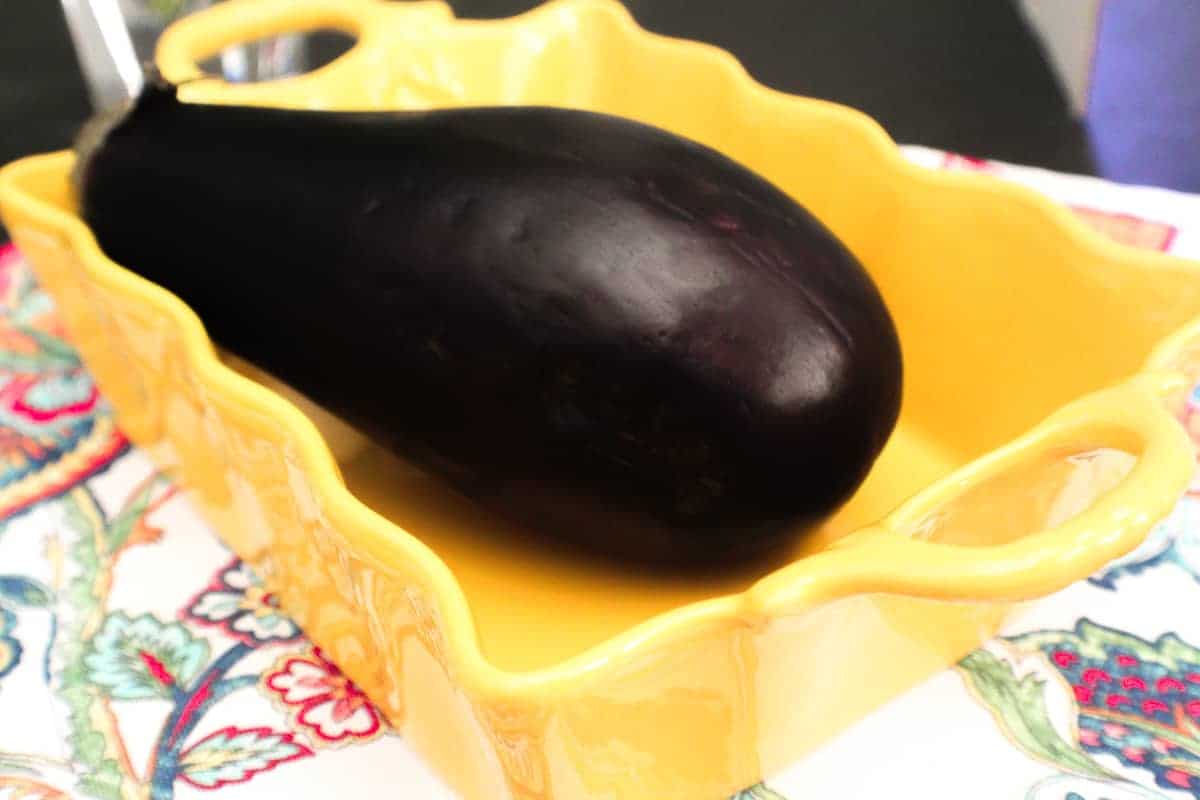 Why Eggplant turns brown
Eggplant, or "aubergine," is a flavanoid of the anthocyanin group, which includes red cabbage, radishes and berries.
In acidic environments, these food are red; at a neutral pH they're purple; in alkaline environments, blue. These foods turn different colors depending upon several factors:
pH of the cooking water
type of knife
type of cookware
degree of exposure to oxygen

How To Keep Eggplant from Turning Brown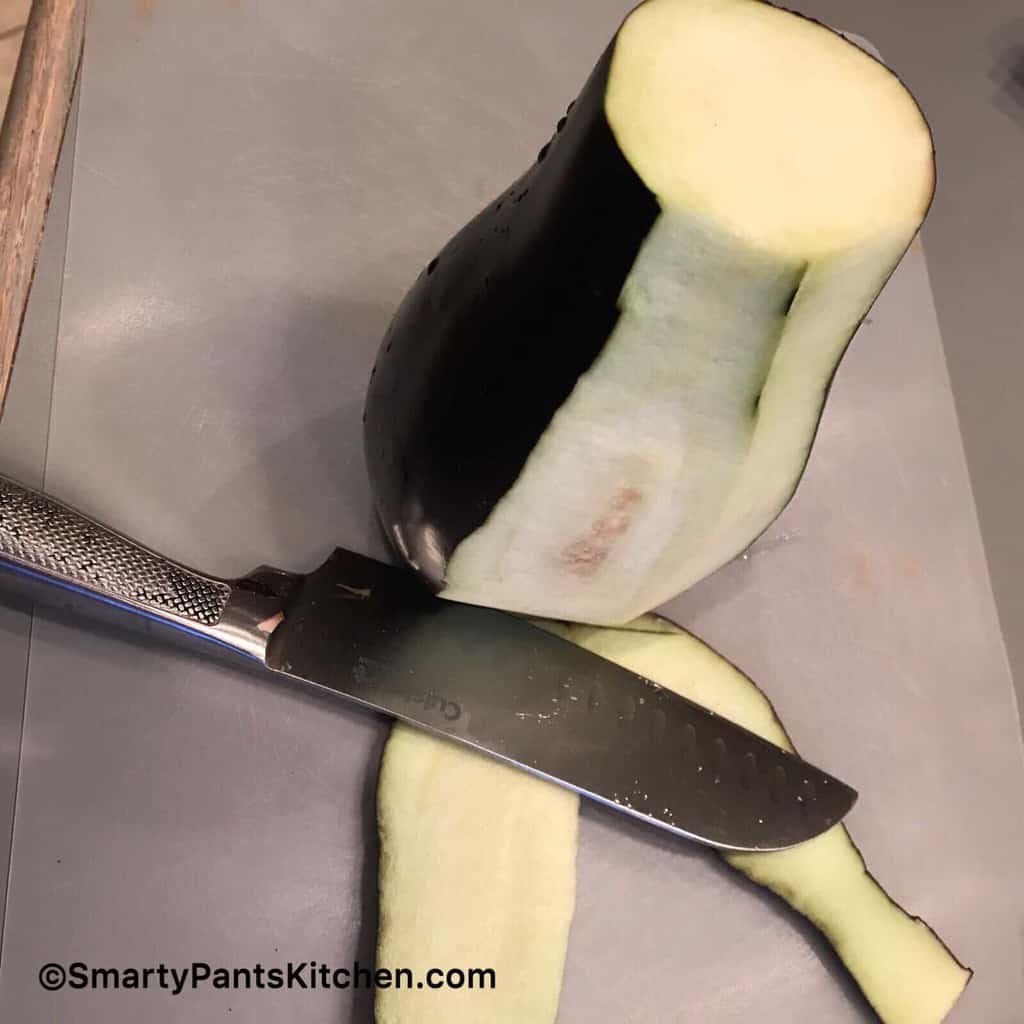 Adjust the pH
Add a hint of acidity (lemon or vinegar) to the cooking water.
This will prevent discoloration during the cooking process.
Another way to reduce the pH is to sprinkle salt over eggplant prior to cooking. This will ward off browning, as it somewhat protects the eggplant against oxidation.
Avoid reactive min cookware and cutlery
Aluminum, tin, copper, iron and cast-iron are reactive metals that negatively interact with the pH levels of acidic foods such as eggplant.
These metals result in the vegetable turning a dull gray or brown color. Luckily, most of today's cookware and cutlery are stainless steel, which is the preferred metal for slicing and cooking eggplant.
You can cook eggplant in enameled cast-iron, but if you cook it in "normal" cast-iron, it will change colors.
Minimize exposure to oxygen
Once you remove the skin and slice the eggplant, immediately submerge the slices in salted water. This reduces the risk of a bitter taste and the water minimizes the exposure to oxygen.
(Place the eggplant in a 9 x 13 baking dish, pour in water, add salt; place saucers on top of the eggplant to submerge it--it will float to the top if you don't.)
Soak the eggplant in salted water for about 15 minutes; pat dry with a paper towel and cook.
Why Soak Eggplant in Salted Water?
Some say that a salt-water soak prevents eggplant from a bitter taste. There's a bit of controversy over this, but I always soak eggplant in salty water prior to cooking in order to prevent it from turning brown.
Another way to prevent browning eggplant is to slice and salt it, then put it on a paper towel to drain and cover the eggplant with a baking sheet (this helps minimize oxygen).
Related topics