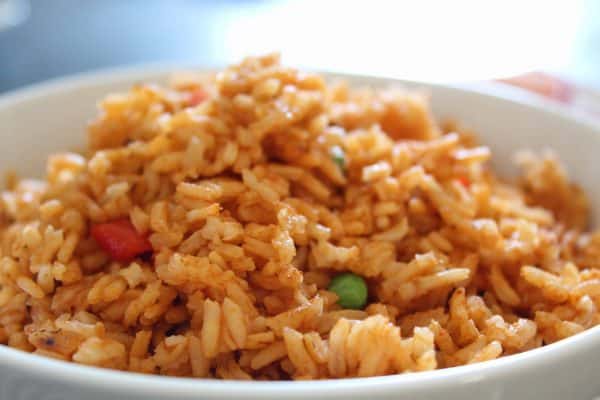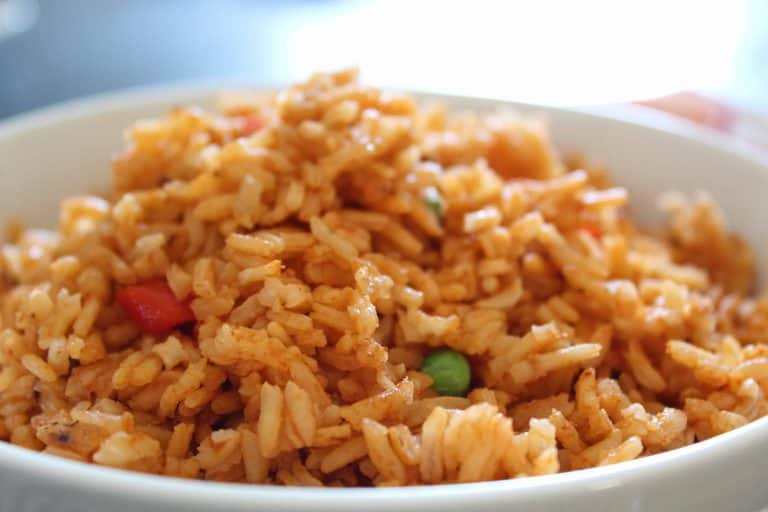 Authentic Mexican Rice 
Mexican Rice is a staple menu item in many Mexican restaurants, usually accompanying beans (either refried,  Borracho, Charro or black) as the side dish to the entree. Unfortunately, sometimes the rice at the restaurant is bland, with little or no flavor. This recipe boasts a nice flavor that is not over-powering and it's as easy to make as plain white rice…just add a few seasonings and you've got a full-fledged Mexican rice!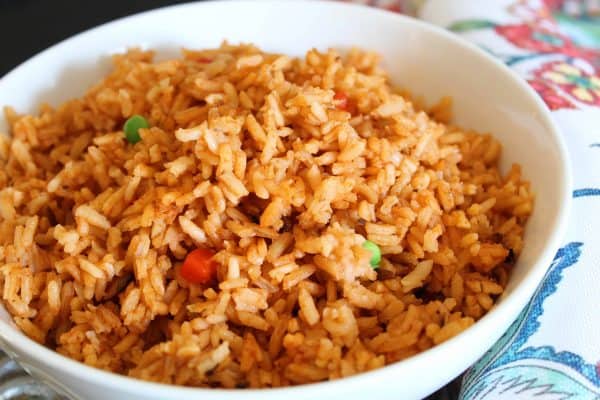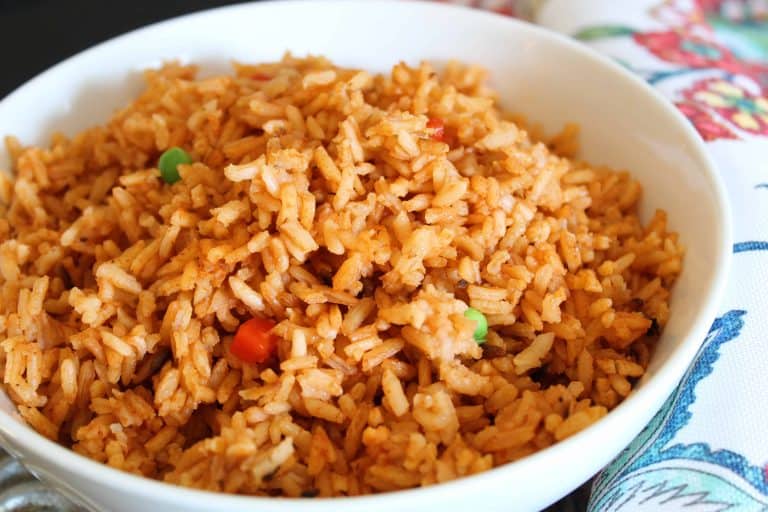 Many of the boxed rices in the supermarket have a litany of ingredients that are hard to pronounce. After reading several Mexican Rice boxes, I noticed most of them contained MSG, or monosodium glutamate.
Glutamatic acid is a naturally occurring amino acid in many foods, and monosodium is the salt of glutamic acid. However, when MSG is added in processed foods, it is not occurring "naturally" and often results in "the Chinese food syndrome"–an allergic reaction to MSG that may include facial swelling, headache, a lightheaded feeling, or a throbbing headache.
Now, with this Mexican Rice recipe, you can achieve a beyond restaurant-flavored rice without any nasty side effects.
What Type of Rice Should I Use for Mexican Rice?
Traditionally, Mexican rice is made with long-grain white rice, however, you can use a long-grain brown rice if you want a healthier version. Brown rice doesn't taste any different than white, but it is a bit more healthy.
How Do I Brown the Rice if I Need to Double the Recipe?
If you need to double the recipe, you'll want to brown the rice (in oil) in batches, because the skillet isn't big enough to brown all the rice at once. Just brown 1-2 cups of rice at time, then add all the browned rice to the stockpot and continue with the recipe, adjusting ingredients accordingly.
Can I Make Mexican Rice in Advance?
This recipe can be made in advance; however, when re-heating, you may need to add a little water or broth. It can be re-heated in the microwave or on the stove top.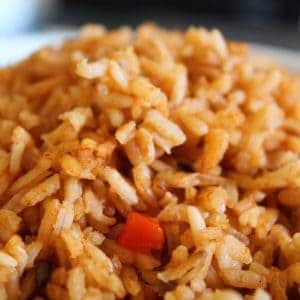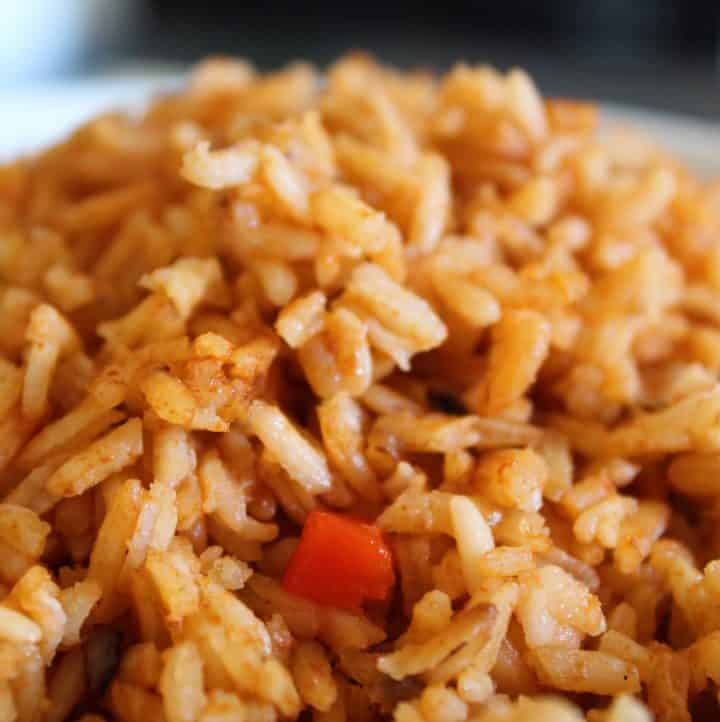 Print Recipe
Mexican Rice
Perfectly seasoned Mexican rice like you find at your favorite restaurant-but with no MSG!
Ingredients
2

cups

long grain white rice

2-3

tablespoons

oil

vegetable or canola

1 1/2

cups

tomato sauce

3

cups

broth

chicken or vegetable

1-2

teaspoons

chile powder

1

teaspoon

garlic powder

1/2

cup

frozen peas

thawed (optional)

1/2

large

red bell pepper

chopped fine (optional)

cilantro

garnish; (optional)
Instructions
In a large, non-stick skillet, add oil; bring to medium high heat and add rice; cook rice until it begins to turn slightly brown

Pour rice into large stock pot; add remaining ingredients

Bring to boil, stirring continuously

Once mixture has reached boiling point; cover, reduce heat to simmer; simmer for 20-25 minutes

Option: once rice is done, add green peas and chopped red bell pepper; combine well; plate and serve
Notes
Note: there is no salt added to this recipe; feel free to add salt once the rice is done
Happily shared at Meal Plan Mondays
Need something delicious to go with your Mexican rice? Try Beef Fajitas!