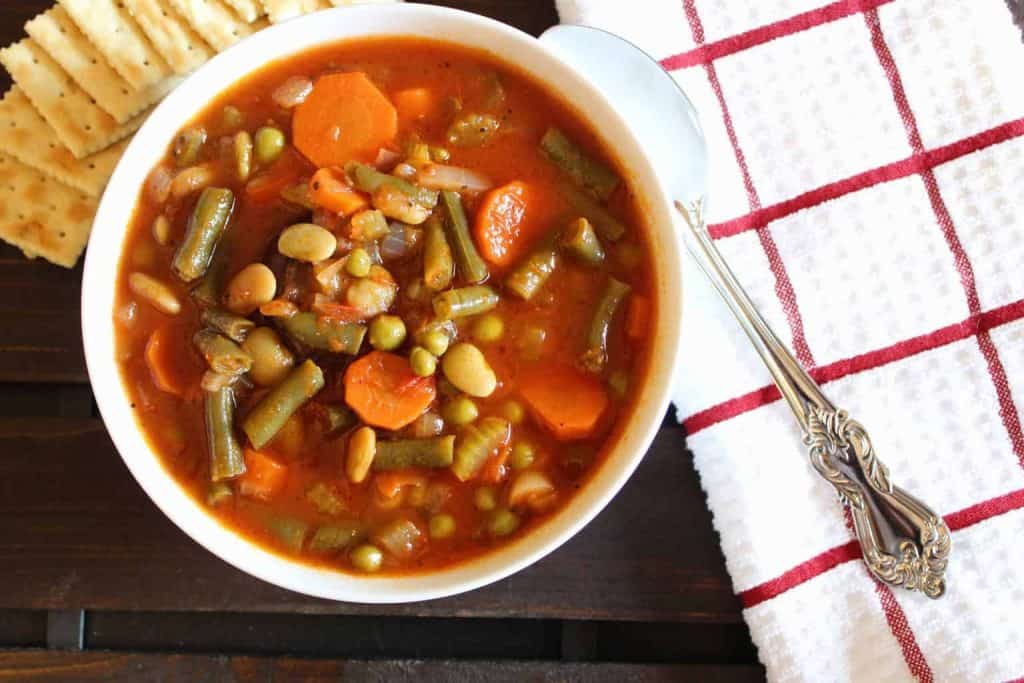 Homemade Vegetable Soup
There's nothing better or more comforting than a big bowl of Homemade Vegetable Soup. Other than being delicious and filling, it's the perfect food, providing a hefty dose of much needed vitamins, minerals and nutrients.
The nutritional value of homemade vegetable soup varies according to the ingredients, but generally, recipes include:
low-sodium vegetable stock
tomatoes, carrots, celery, onion
legumes (green beans, lima beans, peas), and perhaps
potatoes, pasta or grains (barley or rice)
The nutritional value changes based on what vegetables are in the soup. Homemade vegetable soup is both low-fat and low-cholesterol. One cup provides Vitamins A, C and E, calcium, fiber, iron, as well as thiamin, niacin, potassium, copper and manganese. Not only is it rich in vitamins, but it is anti-inflammatory and a low-glycemic food due to the complex carbohydrates offered through the vegetables.
Putting Vegetable Soup in Schools
If every school in America offered vegetable soup on their menu as a required daily item, students might be a bit healthier and more alert throughout the day. Instead, processed foods of pizza, burgers and chicken nuggets are daily staples on school menus in the United States. No wonder we have a higher incidence of onset adult diabetes, particularly in children.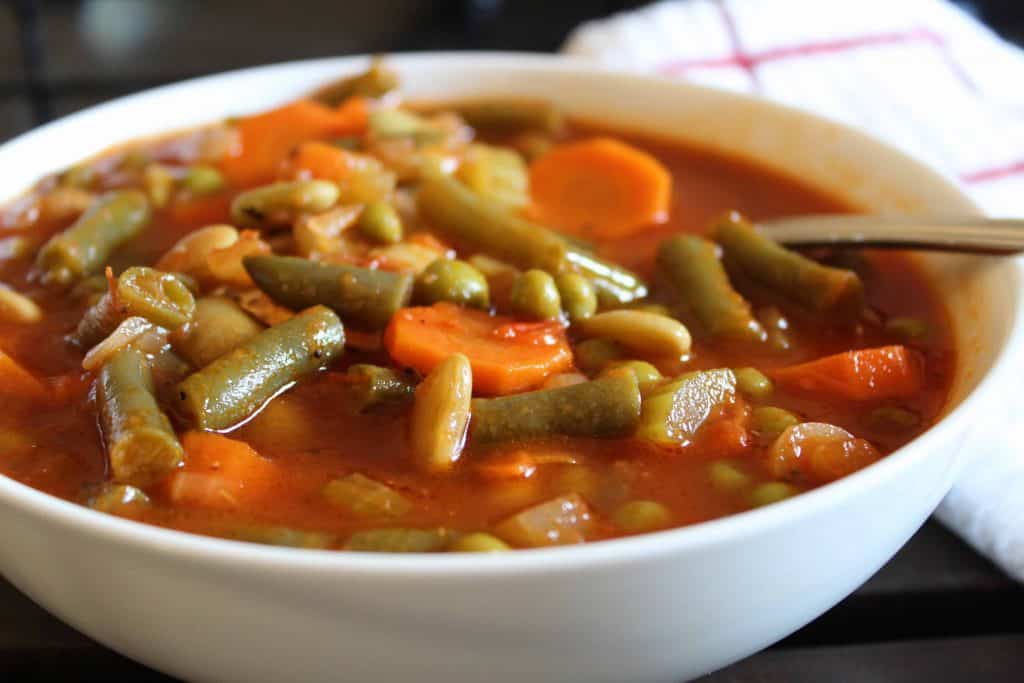 In France, students have a minimum of 45 minutes to eat lunch on-campus and 120 minutes for off-campus lunch. A typical French school lunch includes fresh ingredients, the table is set with linens and students engage in conversation while dining.
This is the complete opposite of U.S. school lunch standards, where students have a total of 30 minutes for lunch. This 30 minute lunchtime includes 10-12 minutes waiting in line, and the remainder to silently inhale processed foods.
In China, school children actually assist in the preparation/serving of the food. Time is allotted for going to the cafeteria and loading up big bowls of the days servings; bringing it to their classrooms; dividing up duties (set the table, some serve the first course-soup, while others serve the second and third courses; all children are on the clean-up committee). They are allowed two hours to accomplish these tasks.
Healthy Food: New Criteria for College Selection
College students don't generally a "lunch break". They eat on the run, standing at print kiosks, under the stairs or wherever. However, a trend is happening in universities across the nation. Higher education institutions are vying for on-campus cafeteria bragging rights.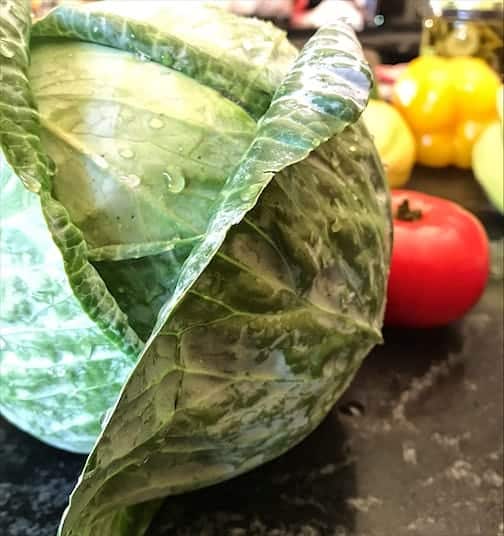 Many top governing bodies in higher education have begun to realize the criteria of a college selection goes beyond academia and social clubs. Food quality, variety, and sustainability have become a 'new' criterion in the college selection process, and the authorities are taking notice.
Colleges and universities are scrambling to find the best and brightest contractors and designers who can build the most beautiful, ergonomically designed dining areas, and chefs who can offer the most healthy, versatile, local and international menus to students at a reasonable price.
With millions graduating and entering the workforce each year, it is hopeful this 'new' criterion for college will parlay into the workforce as graduates are considering job opportunities. Thus, food quality may become an integral consideration in the cycle of education and job selections.
Beyond Corporate Wellness
Some employers promote healthy eating and lifestyles through corporate wellness programs that offer lectures, exercise and dietary support. Many of these incentives often result in financial discounts in the form of insurance. In recent years, more savvy employers have acknowledged the impact of employee happiness and productivity are results of the food their employees consume white at work.
As a result, gourmet kitchens are popping up in corporate America, luring prospective employees with offers of on-site, moderately priced, organic, or non-GMO options. In many of these corporate kitchens are daily staple items such as egg white omelets, oatmeal, brown rice, black beans, fish, vegan and vegetarian dishes, vegetable soup and fully-loaded  salad bars.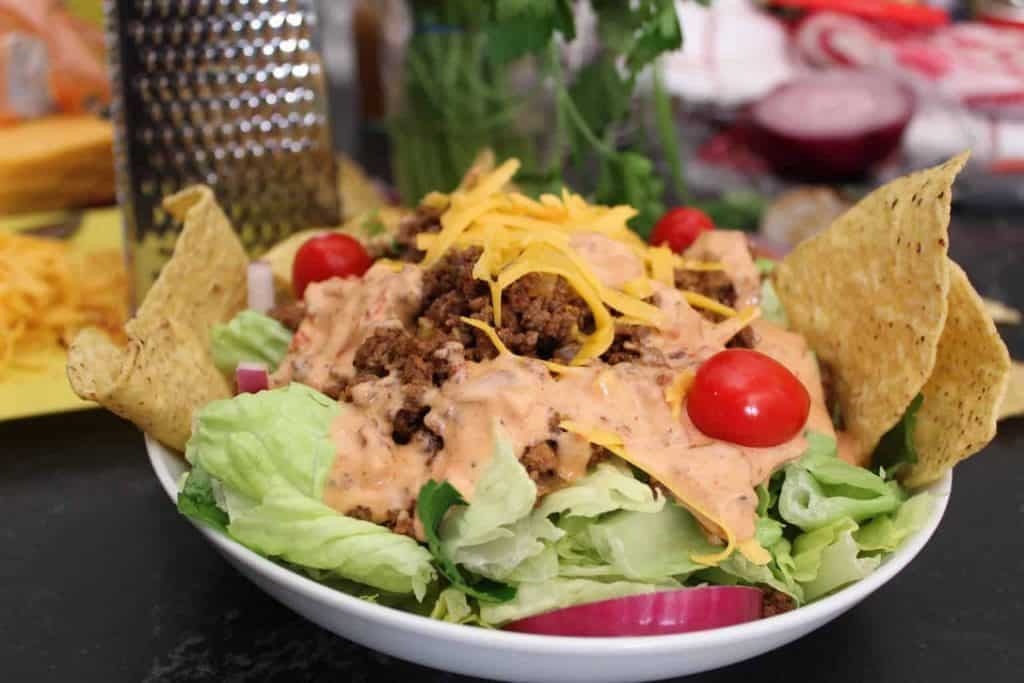 If the average worker: spends 60 hours per week at work and consumes the majority of calories away from home (which includes office breakfasts, aka 'empty calories' — Danish, doughnut and muffins), participates in the "working lunch" of a sandwich tray, chips and a cookie, it's no wonder the American workforce is mentally and physically fatigued, stressed, lethargic and overweight. It's a fact, the body cannot perform at its peak without ample nutrition.
Feed the Body; Fuel the Mind
The body needs, on a regular basis, certain vitamins, nutrients, minerals, amino acids, antioxidants and more to develop, metabolize, maintain and grow. The central and peripheral nervous systems, in conjunction with the endocrine system, require certain elements in order to function properly.
These systems are responsible for regulating and maintaining homeostasis, as well as regulating autonomic and somatic functions. Neither a sandwich, chicken nugget, burger, nor slice of pizza will provide the required essential nutrients, but a daily cup of vegetable soup a day is definitely a step in the right direction.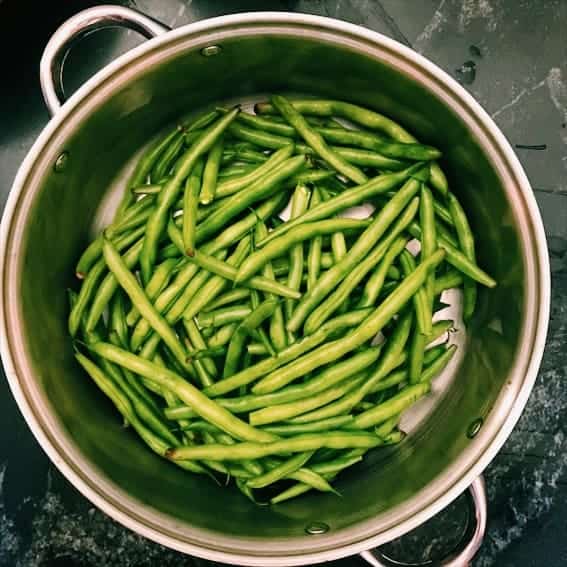 Homemade Vegetable Soup: Preparation and Storage
This recipe takes less than an hour and stores in the refrigerator for up to five days. (Note: if you add greens, they  disintegrate in storage; the color of the soup will change, but it will still be safe to eat).  Use organic, frozen vegetables due to their high nutrient retention during minimal processing. Homemade veggie soup provides a full- spectrum of vitamins, minerals, nutrients and fiber through the inclusion of carrots, baby lima and green beans, sweet peas, celery, onions and crushed tomatoes.
Keep a big batch of vegetable soup on hand. Each day, put some in a thermal cup, and throw it in your bag before you head out the door. This will ensure you have an ample amount of nutrients at your fingertips. Have another "working lunch"? Don't give-in to processed foods—bring your own cup of vitamins and nutrients. Pop that cup in the microwave and enjoy the meeting.
A cup of vegetable soup will discourage binge or over-eating and give the body and brain the nutritional power necessary to keep up with a busy lifestyle. Your brain, waistline and blood pressure will thank you. It's a win-win situation.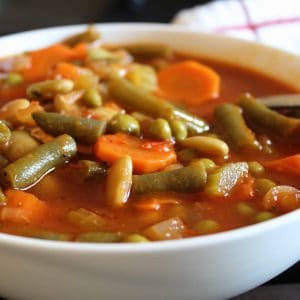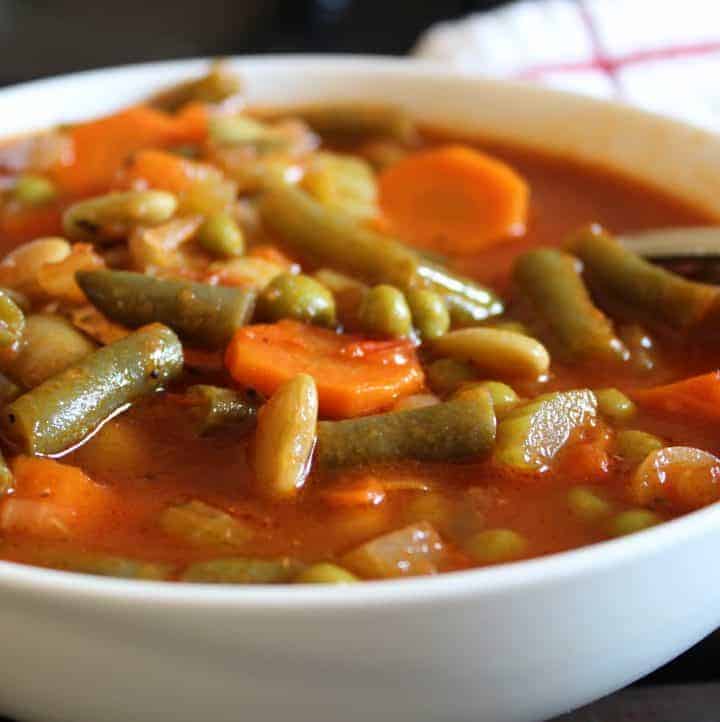 Print Recipe
Homemade Vegetable Soup
Homemade vegetable soup is easy to make and is healthy, satisfying and delicious!
Ingredients
2

tablespoons

olive oil

1/2

large

onion

chopped

1

tablespoon

garlic

chopped

2-3

bay leaves

4

carrots

chopped

2

stalks

celery

chopped

2

cup

cut green beans

frozen

1

cup

lima beans

frozen

1

cup

small green peas

frozen

1

32 oz. can

vegetable broth or water

2

cups

crushed or diced tomatoes

salt and pepper to taste
Instructions
In a large stockpot on medium-high heat add oil; add chopped onions, celery and carrots; add bay leaves; cook for about 5 minutes

Add 2 cups tomatoes and 4 cups of vegetable broth; turn heat to medium; cover and allow to simmer for 20 minutes

Add in frozen vegetables; allow to cook covered for 10 minutes;

Prior to serving, remove bay leaves, add salt/pepper
Notes
Vegetable soup can include other vegetables as well: fresh cabbage, turnips, rutabagas, zucchini or summer squash.
If you include a root vegetable (turnips, rutabagas, potatoes), add them to the stock pot at the beginning, when you saute the onions and carrots because they tend to cook longer. 
If you add root vegetables, you might need to add more water as these vegetables tend to absorb liquid.
Kale and spinach may be added as well; if so, add them at the very end and let them cook for about 8 minutes
Looking for additional grains? Add barley, brown or white rice, or macaroni noodles to your vegetable soup! As with root vegetables, grains tend to absorb liquid, so you'll need to add more water or broth.
If you add a grain, add it after you've added the liquid; bring it to a hard boil for 10 minutes, add remaining ingredients, and check the liquid level regularly.
Additional Ingredients for Consideration
Vegetables: mushrooms, water chestnuts, okra, bell peppers, or potatoes (waxy potatoes work best such as Yukon gold; russets will deteriorate and create mush)
Legumes: frozen or canned; if canned, drain and rinse prior to incorporating into soup
Grains: whole grain rice, barley (if you don't have quick cooking grains or 'instant' rice, add more liquid, cook covered for additional 10-15 minutes
Greens; spinach, kale (add at the very end of cooking time)
Make a skillet Cornbread to go with your soup!