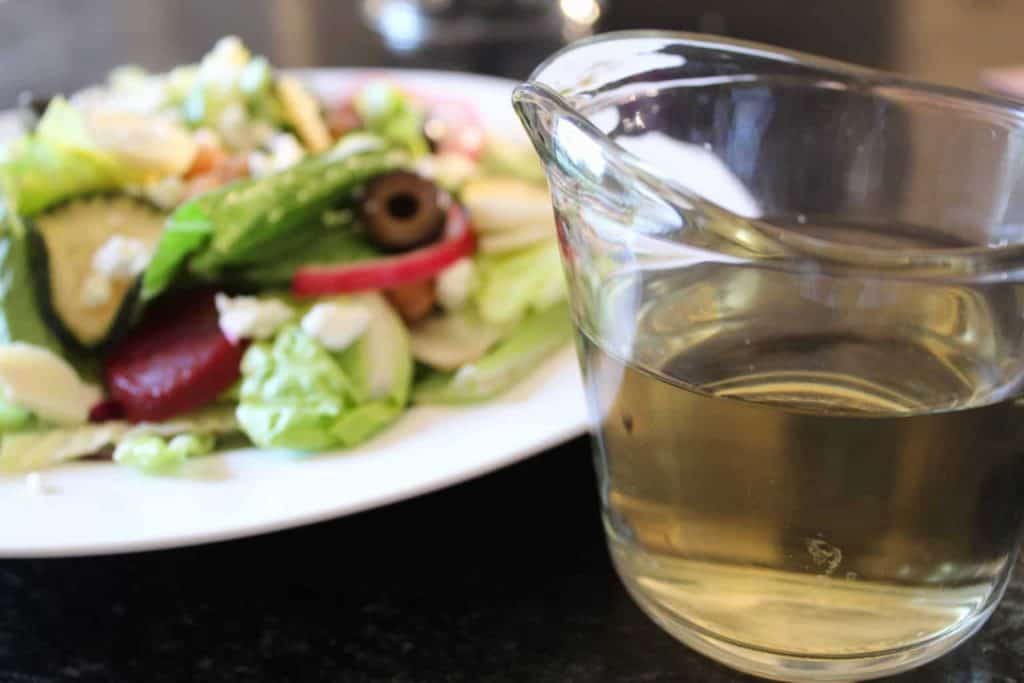 Sweet and Tangy All-Purpose Salad Dressing
This Sweet and Tangy All Purpose Salad Dressing recipe has been around for years, so I clearly can't take sole responsibility for its creation. But…it is a delicious salad dressing on its own, or you can "dress it up" with added ingredients, seeds, seasonings and herbs.
In the picture below, is a "Greek" or "Mediterranean" spin salad using red onions, olives, cucumbers and hearts of palm.
The easiest way to make this salad is to place the salad ingredients in a jar and pour the dressing over them. Allow the salad toppings to marinate in the fridge for a few hours, then drain (reserve the liquid to drizzle over the lettuce) and top your favorite leafy greens with these sweet and tangy topping!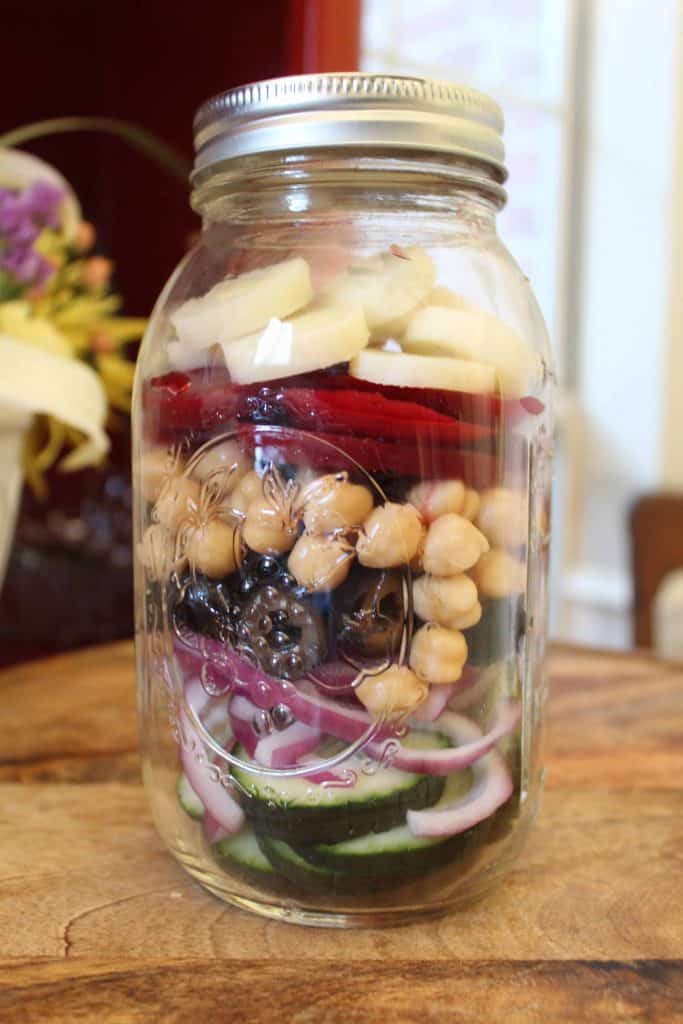 One thing I strongly recommend, if you use beets, marinate them separately because they turn the other vegetables pink… I learned this the hard way:)
Want an Italian spin on this dressing? Add a clove or two of garlic to the mixture while bringing it to a boil, then toss in some fresh or dried Italian herbs (basil, oregano, rosemary) and a little fresh Parmesan. Allow the combination to cool in the fridge before serving.
Print Recipe
Sweet and Tangy Salad Dressing
This sweet and tangy salad dressing is one you'll want to keep on hand.. It can easily be adapted to any type of salad: Greek, Italian or a creamy dressing. Great flavor and goes with just about everything!
Ingredients
1

cup

apple cider vinegar

1

cup

sugar

1

tablespoon

oil

pinch of salt
Instructions
In a small saucepan, bring all ingredients to a boil; combine well

Store in refrigerator or us immediately as a warm dressing for wilted salads
Notes
The flavor of this versatile dressing can be easily altered by adding additional spices and/or herbs. Here are some ideas:
Greek:

add a clove of garlic to the sugar/vinegar mixture; then add dried oregano and black pepper to the mixture, store in fridge

Italian:

add a clove of garlic to the sugar/vinegar mixture: then add a tablespoon of dried Italian seasonings and shredded Parmesan to the mixture; store in fridge

Creamy: once dressing has cooled, add plain yogurt, buttermilk or mayonnaise to the mixture; combine well; chill in fridge
Another way to use this dressing is to pour it over red onion, avocado, tomato, sweet yellow onion, radishes and/or cucumbers and allow to chill in fridge; serve as a cold side dish
Use as a Sweet and Tangy Vegetable Marinade
Make a batch of this dressing, then pour it over red or white onions, tomatoes, avocados and radishes! Serve as a side dish with your favorite Fried Catfish or Pan Fried Trout or use it as a salad dressing for Roasted Beet salad!