Southern Tomato Aperitif is a warm, tomato-based drink that you'll often find at social gatherings in the South. Tomato juice, seasoned with just the right amount of spices, and served warm with homemade cheddar wafers! Perfect appetizer for any occasion!

Welcome your guests in from the cold with a warm Southern Tomato Aperitif! This warm, non-alcoholic beverage is a blend of tomato juice and seasonings-a perfect appetizer and a quick way to warm up! Interestingly, the term "aperitif" implies an alcohol-based drink served before dinner, but this recipe can be served with or without any booze. This wonderful concoction is frequently served at brunches or baby showers and goes great with Cheese Wafers or Shrimp Cocktail!
What Type of Tomato Juice Should I Use for the Southern Tomato Aperitif?
Use plain tomato juice, or a blend like V8® or Zing Zang Bloody Mary mix® for this non-alcoholic hot drink. I use plain tomato juice so I can control the levels of sodium, heat and spices in the recipe.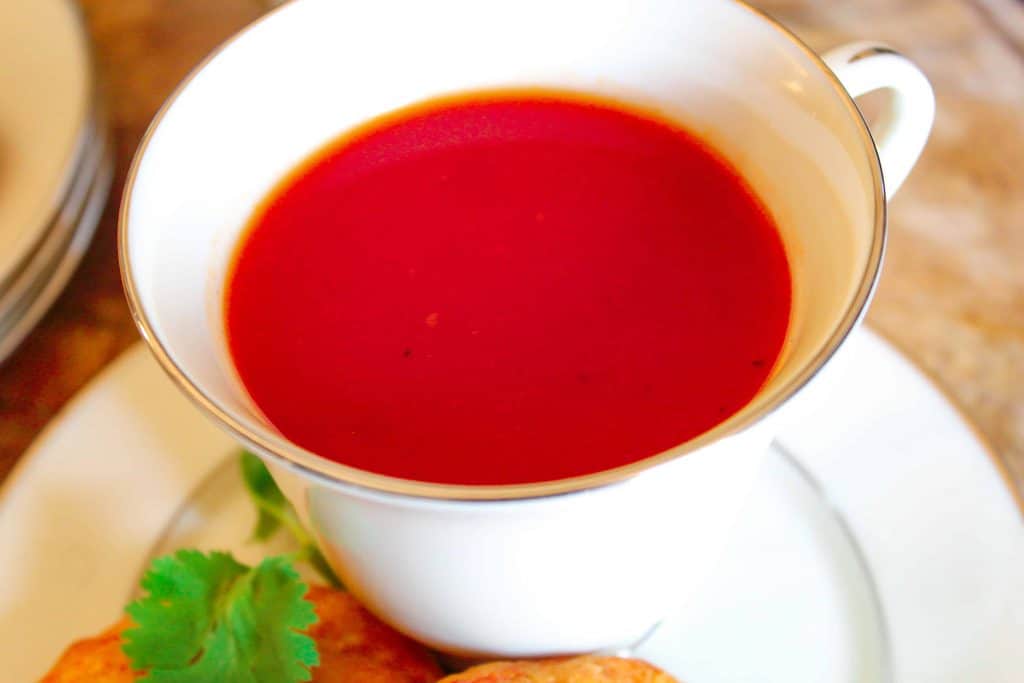 Can I Make the Tomato Aperitif in Advance?
If you make this aperitif in advance, store it in a tightly sealed jar in the fridge until ready to serve. Once you're ready to serve, heat it on the stove until it's nice and hot, then serve!
If I Want to Make the Aperitif with Alcohol, What Alcohol Should I Use?
If you add liquor to this winter beverage, you're basically serving a warm Bloody Mary! Use a clear liquor like vodka or gin. Just heat the drink first, then add the spirits to individual cups.
Southern Tomato Apertif is quick and easy to make and goes well with boiled shrimp, crab dip or an elegant cheeseboard! It's also an excellent warm beverage to take to winter outdoor outings, gatherings and football games!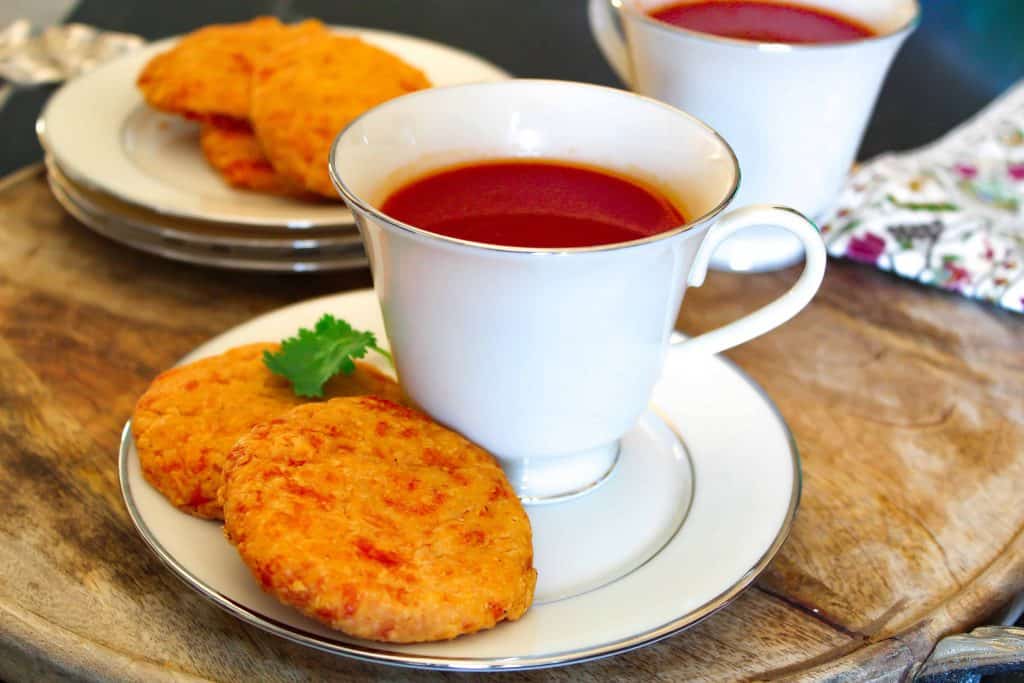 Serve Non-Alcohol Southern Tomato Aperitif with homemade Cheddar Wafers for a truly Southern appetizer!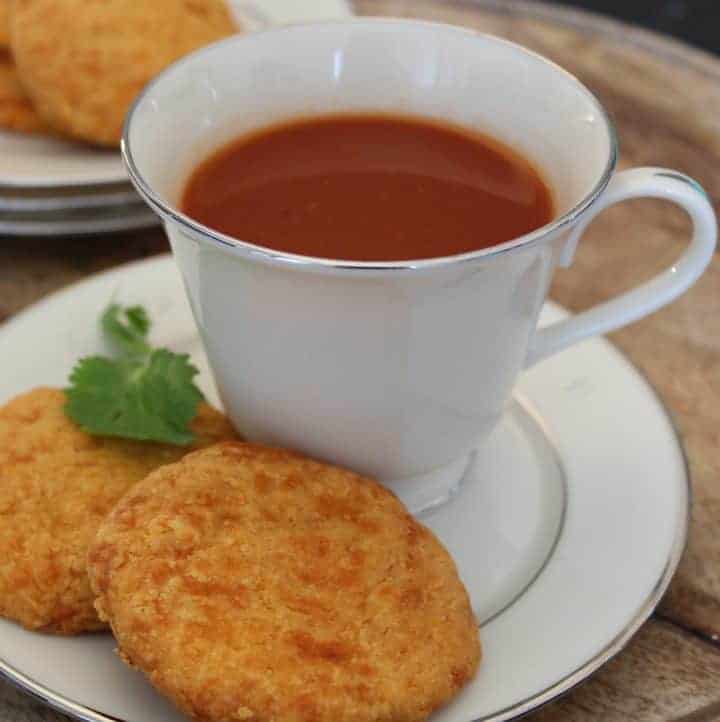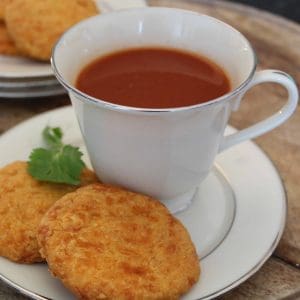 Southern Tomato Aperitif
Warm and spicy tomato juice blended with seasonings! Non-alcoholic and perfect for winter gatherings, brunch, baby or wedding showers!
Print
Pin
Servings:
1
cup per person
Ingredients
2

cups

tomato juice

1

tablespoon

Worcestershire sauce

1/2

cup

beef broth/stock

1/2

teaspoon

Tabasco red pepper sauce

1/4

teaspoon

ground black pepper

pinch of salt

pickled okra, celery, dill pickle spear

optional garnish
Instructions
Combine all ingredients into a sauce pan and heat on medium low
Notes
This recipe is delicious and perfect for winter gatherings, showers, or daytime events

If you want to add alcohol, heat the recipe first, then add 1/2 jigger of your spirit (vodka, gin) to the individual cups; stir and serve

This recipe allows for a 1 cup serving per person; that's usually about as much as each person will want, but you might want to make a bit more, especially if you have several guests who do not drink alcohol;

To make more than two cups, increase all ingredients in proportion to the recipe