Spaghetti alla Carbonara
Spaghetti alla Carbonara is deliciously, simple pasta dish that requires only a few key ingredients and a bit of technique.
The origin of Spaghetti alla Carbonara is obscure, the name may have been derived from the word "carbonada", which means "bacon" in central Italian dialect. A true Italian would make their own pasta, use guanciale (cured hog jowl), freshly grated Pecorino-Romano cheese, fresh eggs and a lot of pepper.
Since I do not have a pasta maker (yet), nor do I have a hog's jowl, I used the highest quality Italian pasta, an aged Pecorino-Romano cheese blend, a three-pepper blend, and bacon. Unfortunately, there were no leftovers…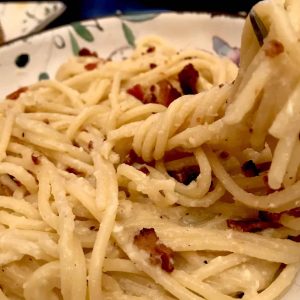 Authentic Spaghetti alla Carbonara
Use the most authentic ingredients available and one pound of pasta!  You may want to double the recipe if you're feeding a lot of men or a big group.
The star of this recipe is the simplicity of flavors from the combination of pasta, cheese, freshly grated pepper and salty pork. That's it. There is no need to add onion, garlic, cream, salt or peas to spaghetti alla carbonara! Let the simplicity shine through!
On another note, if you're wondering how the raw eggs work in this dish. You can certainly substitute pasteurized eggs, but it's not really necessary.
How Safe is it to Use Raw Eggs in Pasta alla Carbonara?
When you temper the eggs with warm pasta water, then add them to the warm pasta. The temperature of the eggs comes up enough for the eggs to be safe to eat. The tricky part is incorporating the eggs without making scrambled eggs and pasta…
How to Temper Raw Eggs
This pasta dish calls for raw eggs, but they need to be tempered first.  Put the whole, un-cracked eggs in a bowl of warm water and let them come to room temperature. Then, after about 9 minutes, pour out the water, crack them in the bowl, add 1/2 cup grated cheese, stir it together and add it to the warm pasta.
Stir pasta and egg mixture constantly over warm heat, adding warm pasta water in 1/2 cup increments. You'll begin to see the cheese melt and the liquid evaporate.  Next, plate it, sprinkle bacon over it and serve!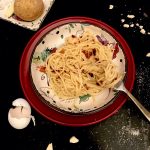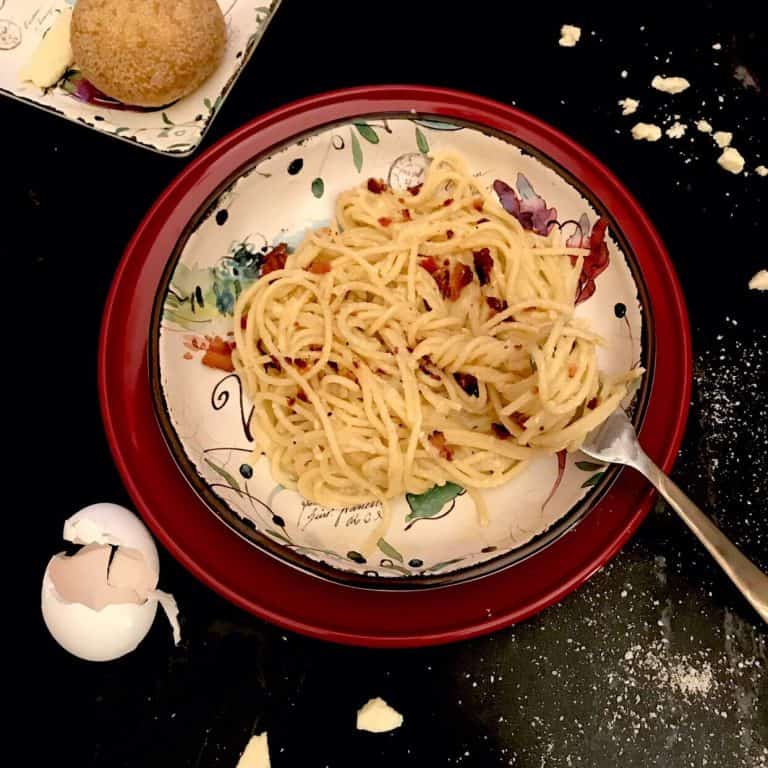 Print Recipe
Spaghetti alla Carbonara
Rich, cheesy, peppery and delicious, Spaghetti alla Carbonara is perfect for one, two or a large group.
Servings:
4
large servings
Ingredients
1

lb

spaghetti pasta

8

oz

Percorino-Romano cheese

grated

2

egg yolks

room temperature

10

cups

water

8

slices

bacon

cooked and crumbled

3

tablespoons

three pepper blend
Instructions
Cut bacon into small pieces; in a large pan, cook bacon pieces till done; place them on a paper towel; set aside

Pour off most of the bacon grease; set pan aside

Grate, then shred Pecorino-Romano cheese; set aside

Separate eggs and stir in 1/2 cup of grated cheese; set aside

Cook pasta 9 minutes (al dente)

Place the pan you used to cook the bacon on the stove on a low setting

Using tongs, transfer cooked pasta to the pan with the bacon drippings and stir the pasta

Temper the Eggs: (Add 3 tablespoons warm pasta water to egg/cheese mixture; stir well)

Add 1 cup warm pasta water to pasta, then add egg/cheese mixture; combine well

Add remaining grated cheese to pasta and combine well; keep mixing; add a warm pasta water in 1/2 cup increments to desired consistency

Add pepper to pasta; stir well

Plate and add bacon pieces to each serving
Notes
I did quite a bit of research on this recipe and learned that an authentic carbonara sauce uses no cream, no Parmesan, no onions, no garlic and no green peas
The "bacon" used in a truly authentic carbonara is actually guanciale, which is an Italian cured meat from the pork jowls. 
You can substitute the Pecorino-Romano cheese with Parmesan, but authentic carbonara doesn't use Parmesan; Pecorino-Romano is much more pungent and flavorful 
Craving More Italian?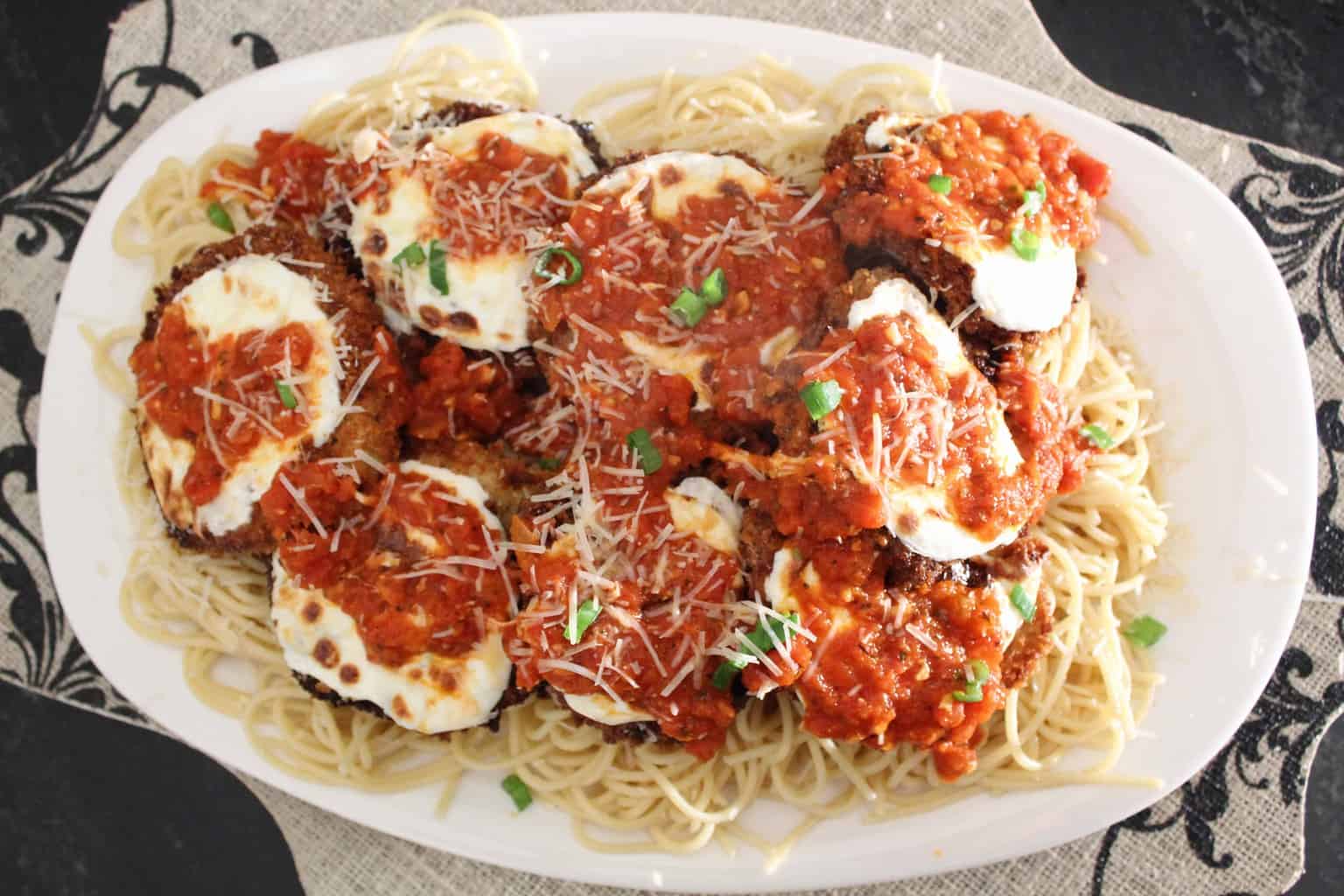 If you prefer a pasta with a red sauce, try

San Marzano

pasta sauce!