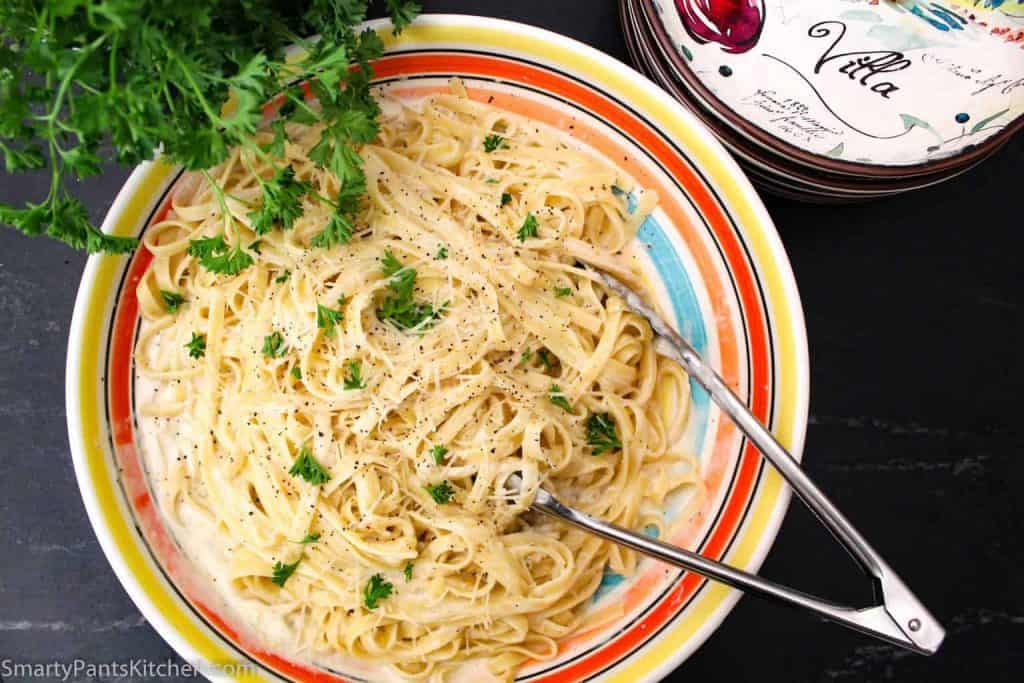 Fettuccine Alfredo
Fettuccine Alfredo is a staple menu item in most American-Italian restaurants; however, it's not a staple menu item in Italy…what?!!! Read on…
This popular pasta dish that was created in the early 1900's by a Roman restaurateur, Alfredo di Lelio. His simple version used two basic ingredients: butter and fresh Parmesan cheese.
It wasn't until the 1940's that Americans began to embellish his original recipe by adding heavy cream. If you go to Italy, you won't find the Americanized version of Fettuccine Alfredo, but the original with real butter and delicious fresh, local Parmesan cheese.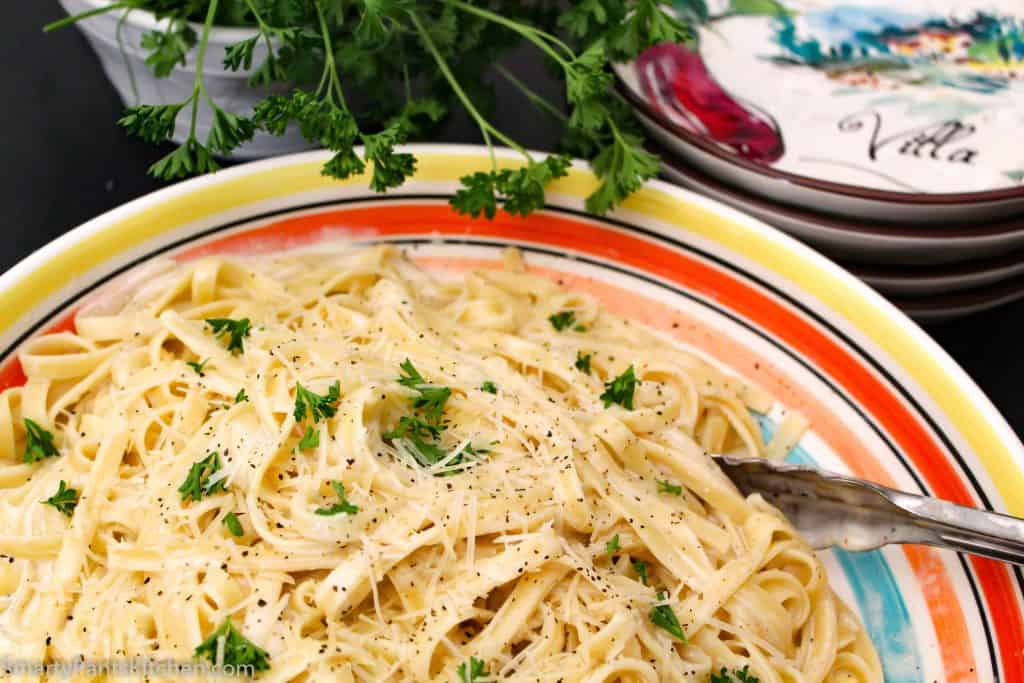 What's the Difference Between Fettuccine and Linguine Noodles?
Fettuccine and Linguine noodles are both flat, ribbon-pasta; however, Fettuccine pasta is a bit wider and thicker than linguine noodles. You can use either in this recipe!
The beauty of this pasta dish is its simplicity. Boiled pasta with a buttery cream sauce, infused with fresh Parmesan..takes less than 15 minutes to create this comfort food!
Variations of this Recipe
Dress this dish up with the addition of sauteed mushrooms, shrimp, green peas, black olives or sun-dried tomatoes! There's really no limit to what you can add to this basic pasta recipe because the creamy Alfredo sauce pairs well with just about anything!
Serve Fettuccine Alfredo with a crisp green salad or a cup of Cream of Mushroom Soup!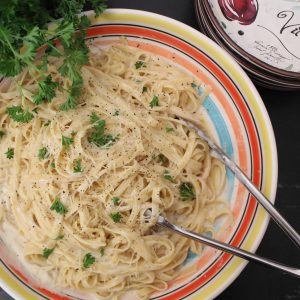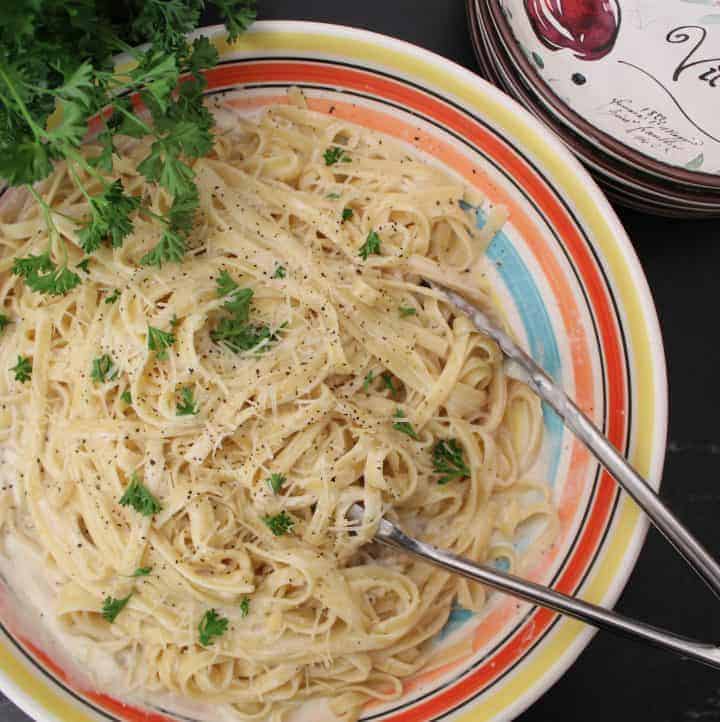 Print Recipe
Fettuccine Alfredo
Fettuccine noodles nestled in a creamy, flavorful white sauce.
Ingredients
1

lb.

fettuccine pasta

6

cups

water

1

tablespoon

salt

1

tablespoon

ground black pepper

1

stick

butter

1

cup

heavy cream

1/4

teaspoon

ground nutmeg

1/4

teaspoon

garlic powder

1

cup

Parmesan cheese

grated
Instructions
In a large stock pot, bring salted water to boil

Add fettuccine noodles; stir and cook for 9-11 minutes

Meanwhile, in a saucepan on medium high heat, melt butter; add cream, nutmeg, garlic powder, salt and pepper, and Parmesan cheese; cook thoroughly until cheese has melted

Once pasta is done, drain lightly and place in large, flat serving bowl

Pour Alfredo sauce over fettuccine; toss lightly to coat; taste for seasonings

Garnish with chopped parsley or basil; additional a bit of Parmesan cheese and serve
Craving More? Try Eggplant Parmesan