Over-salting a dish can be a cook's worst nightmare, and it's happened to all of us. Here you'll learn a few techniques that might save your salty soup!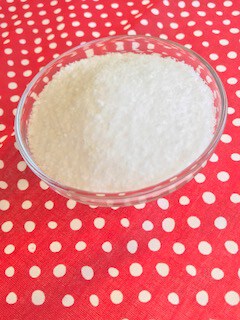 Dilution
Adding more liquid to a soup or stew can minimize the over-salty flavor of the dish. You can add a low-sodium broth or stock, or plain water, which is best. However, if you find that simply adding more liquid causes your dish to be too thin, then add a thickening slurry.
Create a Slurry
Technically, a slurry is a combination of a starch and water that is combined, then added to thicken a dish. The starch used in the slurry determines the thick/thinness of the soup/stew not because of the type of starch, but the temperature of the starch/slurry. A slurry is generally a 1:4 ratio; 1 tablespoon starch to 4 tablespoons water.
For example, you have a vegetable soup that is too salty, but you are pleased with the consistency. If you make a slurry using a root based vegetable (a potato or arrowroot), you'll want to add the slurry while the soup is boiling. A root based slurry will thicken at a lower temperature–so if you're pleased with the consistency, you'll want to add the slurry when the temperature is at or near the boiling point which is 212°F.
If you make a slurry using a cereal-based starch (corn or wheat), you'll want to add the slurry when the soup is at a lower temperature, because cereal-based starches thicken at higher temperatures. Conversely, if you want to thicken a soup/stew, you'd do the opposite and add the cereal-based starch while the dish is at or near the boiling point.
If you elect to use flour in your slurry, consider that a flour slurry will thicken at low temperatures and not thicken at high temperatures.
Add Sugar
A pinch of sugar may minimize saltiness of a dish, but note that high levels of sugar will prevent thickening. If you're wanting to make a thick, hearty stew add a pinch of sugar. If this doesn't resolve the salt issue, then you'd want to either low the heat and add a root based slurry, or bring the heat up and add a cereal based slurry.
Add Acid
Adding an acid (vinegar, lemon, wine) to an over-salted dish acts the same way sugar does in that a little may adjust the salt, but a lot will prevent thickening. Acids should always be added at the end of the cooking period to avoid coagulation of any dairy products.
---
Now that you've got ample ammunition to remedy over-salted foods, it's time to get cookin'!
See you in the kitchen!