Beets are a root vegetable, and the edible round portion of the vegetable is called the taproot. Carrots, parsnips and turnips are also taproots.
Beets might be one of the more challenging foods of which to acquire a taste. They're really one of those foods that is loved or despised, usually resulting from a bad childhood dining experience. Generally, the red beet is the most popular and recognizable, however there other delicious beet options — golden, white and "candy stripe" beets.
Candy stripe beets (as they're commonly referred in culinary environments) are formally called Chioggia beets. When sliced, they are red and white striped and have a sweeter taste than the red, golden or white beet. The Chioggia beet hails from Chioggia, Italy and can be found in most specialty supermarkets.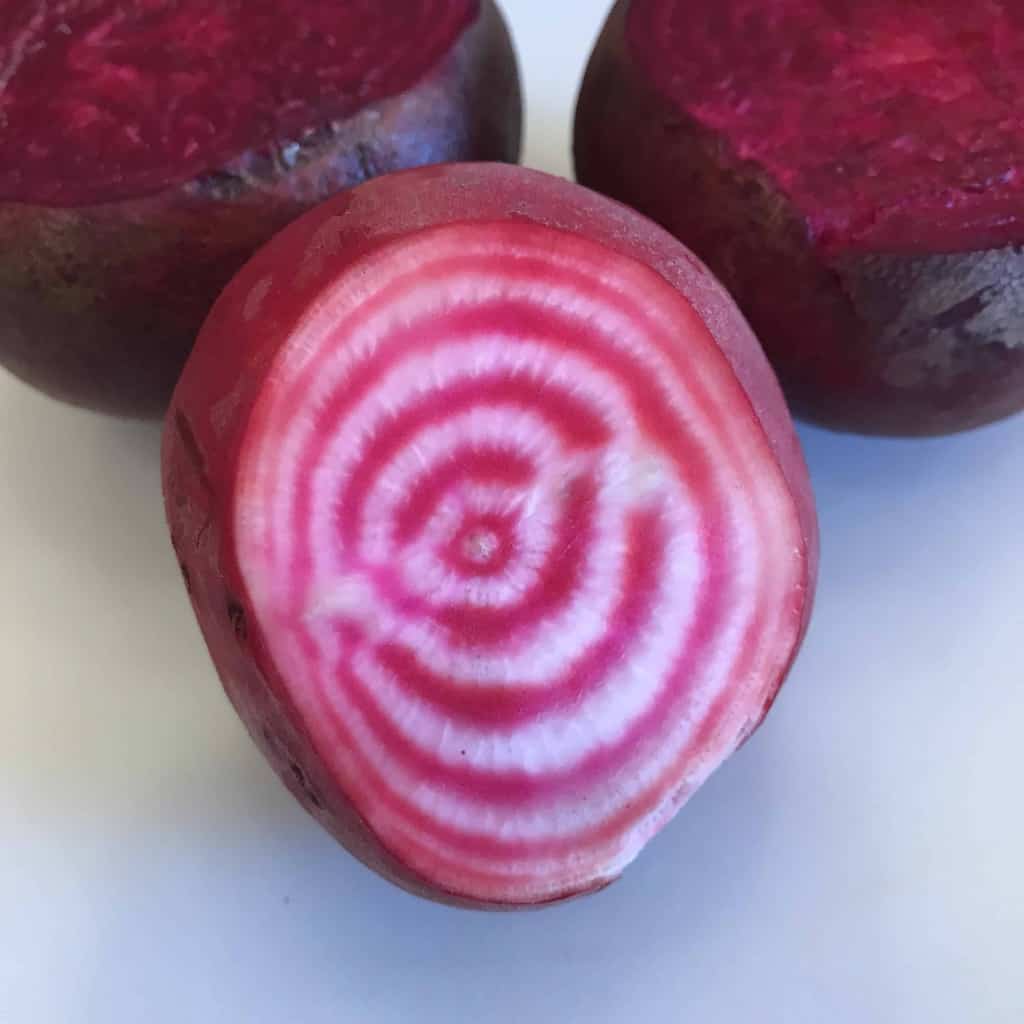 This chilled beet salad will convince your taste buds how juicy and delicious beets can be, when prepared correctly. Sweet, tangy, savory, crunchy and spicy, this salad has it all and is perfect for the heat of the summer.
Nutritional Benefits
While a raw beet is approximately 88% water, it still packs a powerful punch of vitamins and nutrients, predominantly vitamin B9, folate.
Folate is essential to the human body in that it assists in cell division. Without cell division, the body cannot form new DNA. Furthermore, folate is critical in preventing neural tube defects in embryo's, such as  spina bifida and cleft palate. Other nutritional benefits of beets are high levels of magnesium, vitamin C, iron, vitamin B6, potassium and both soluble and insoluble fiber. Warmed beets also serve as a natural laxative.