Spring In Texas is Like a Whole Other Season
Spring is one of my favorite times of the year… I would say "season", but in Texas, we don't have seasons. Just "times" of the year. Our Texas Spring is quite unpredictable regarding the weather. When I was little, we'd go out in the hot East Texas humidity and hunt eggs on Easter. Now, and for the past few years, it's been gloomy and rainy on Easter Sunday and we're all cramped up in the house, stuffed with ham, potato salad, English pea salad, baked beans, homemade rolls, pineapple souffle and sweet tea… and deviled eggs. Can't forget those!!!
Spring in Texas, or anywhere else I suppose, does offer some consistency and predictability. It's a time of renewal, rebirth, and re-energizing. That sounds so positive and uplifting! The reality is, in Texas, Spring is a Bitch.
Spring in Texas is Like The Best Friend You Can't Stand
She's like a friend you love, but detest at the same time. She's beautiful and full of energy, brings a host of happiness in the form of rebirth and regrowth, sweeps in removing you from your dreary winter and encouraging you to spring ahead and take on the world! She's so optimistic, she even has skeptics thinking anything is possible!
"Yes! I can grow lemon trees in North Texas"! "Yes! I'll grow avocados and plant an organic garden"! "Yes, Sister Spring, I can do anything"!!! So, you jump into Spring with the gusto of an unbridled pony only to realize it's raining, your head is pounding, your eyes are watering, the dogs are dragging in all sorts of dirt into the house, and you haven't the energy to attack the Spring Cleaning Projects. Gotta love Spring in Texas, aka The Bitch.
Meteorologists

Can't Get It Right…and it Doesn't Even Matter



The Bitch brings a host of pollen, mold, grass and fungus native to NO ONE. Provides us with days of massive sinus pressure due to the dramatic drop in the barometric pressure. Flash flood warnings blare on our phones in the middle of the night, only to realize the rain is two days out (maybe). The meteorologist on the local news have very important jobs. They can be right or wrong 50% of the time and still keep their jobs. (I don't know of any other job where you can be 50% anything and keep your job).
The mosquitoes are reproducing by the zillions in all the excess and stagnant water. Retailers are stocking swimsuits and we're wearing L.L.Bean wool on Monday and tank tops on Tuesday. Car washes quit offering "rain checks" because yes, it's going to rain sometime, maybe, within the next few days–or not–we don't really know for sure because we're 50/50 on the weather here.
The home gardening centers are busting with bright, beautiful colors, discounted mulch, decorative planters and all sorts of fertilizers and yard treatments available to those who choose to buy all that stuff, then work themselves to death getting it all planted-before the rain…maybe or maybe not. We don't know for sure.
One thing I know is for certain. The sun will rise and set. We will all get through our lives with scars, baggage, debt, and taxes. And not an Easter can go by without deviled eggs.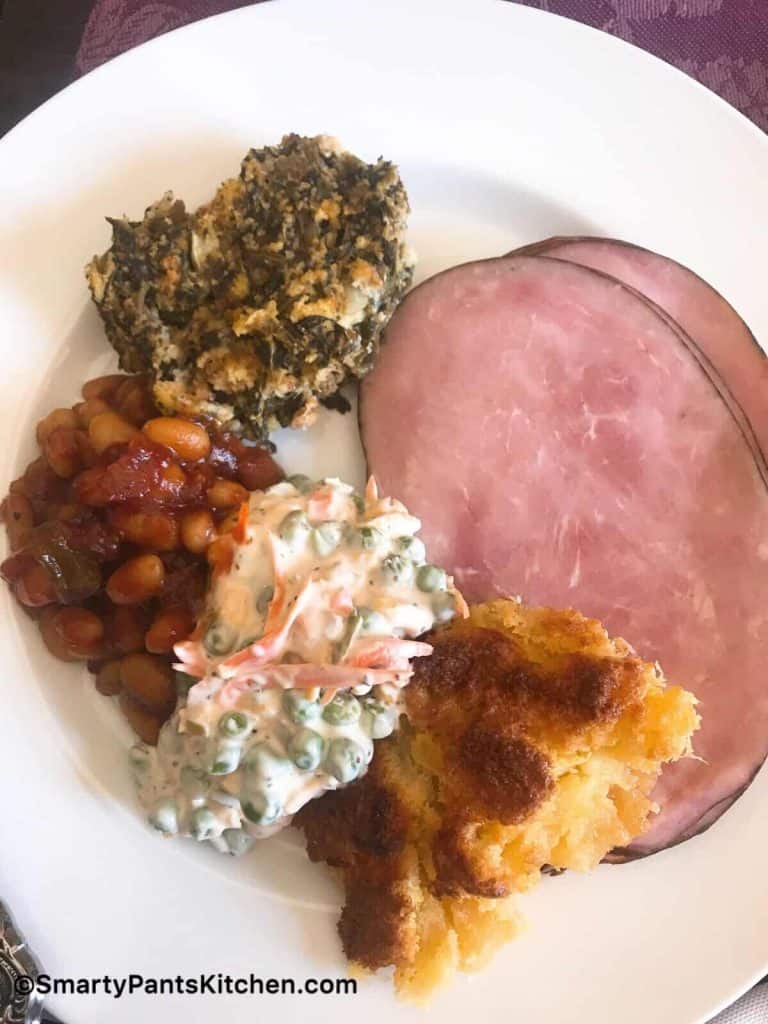 Don't Mess With My Deviled Eggs, Please
Deviled eggs are a staple in the South. Some folks have tried to "fancy-up" the deviled egg, but I don't like my deviled eggs fancy or different. I like the predictability of the deviled egg on my Easter table. Maybe it's because a Texas Spring offers so much unpredictability and uncertainty. Maybe it's because I like to know I can count on one thing happening when and how it's supposed to happen.
I find comfort in the deviled egg. I know it's going to take about 30 minutes to prepare. I know they're going to stink up the house when I peel them, and I know I'm going to need some mustard, mayonnaise, relish, onion, vinegar and a tad of paprika. I know I'm going to enjoy them, as will my family. And I know I'm not going to have any leftover… and that is a sound and solid Texas Spring consistency.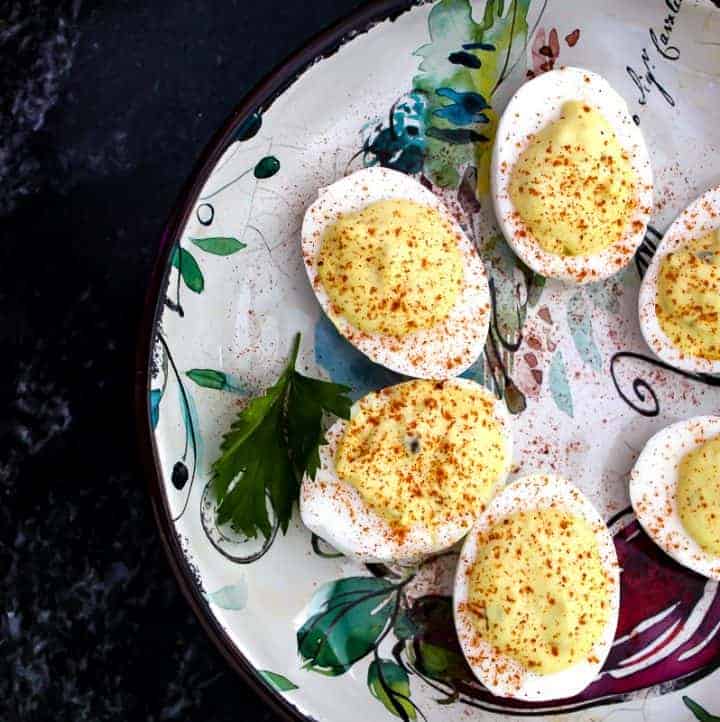 Print Recipe
Deviled Eggs
Traditional, Southern style deviled eggs perfect for any holiday gathering!
Servings:
24
deviled eggs
Ingredients
1

dozen

large eggs

1/4

cup

mayonnaise

3

T

yellow mustard

2

T

relish

sweet or dill, drained

½

teaspoon

white vinegar

½

T

minced raw onion

not dried

1

tsp

salt
Instructions
Cool and peel eggs; slice eggs in half lengthwise

Remove yolks and place in bowl

Add remaining ingredients and mix well; refrigerate mixture for about 10 minutes to avoid a runny yolk filling

Scoop egg yolk mixture back into hard boiled egg whites

Garnish with paprika and serve
Notes
Deviled eggs are always nice to have at Thanksgiving and Easter, but we serve them at Christmas, too!
Perfect for brunch!
Nutrition
You might want to read The Perfect Boiled Egg before making this recipe!