A light seafood pasta dish that features tender shrimp nestled in a sauce of clam juice, portobello mushrooms with white wine…absolutely light, flavorful and delicious!
This Seafood Pasta dish came to me one summer day when I was dreaming of being on a yacht in the Mediterranean. I was thinking what I would tell the on-board chef my dinner request and tender shrimp pasta with a unique sauce came to mind.
When your in a vacation mind-set, nothing will substitute. I knew I did not want shrimp smothered in lemon or dill. So I made a wine sauce with a few secret ingredients and it was the bomb. I mean really good, ya'll.
Seafood Sauce Ingredients
This quick and easy seafood sauce goes along way; I use butter, shallots, mushrooms, a bit of oil, wine and a cornstarch slurry to thicken it. If you prefer, you can omit the cornstarch slurry fora thinner texture. You can make this ahead and refrigerate it up to three days.
Fresh Gulf Shrimp
Fresh gulf shrimp and mushrooms take on the flavors of the seafood sauce which entails white wine and a few other ingredients. The beauty of this dish is that the sauce can be prepared in advance; reheated and poured over any pasta. Serve with a salad and call it dinner!
Shrimp is a low calorie shellfish that is full of protein. It provides a small amount of Omega 3's-those EFA;s (Essential Fatty Acids) we need for our brain and overall homeostasis. Yes, shrimp is high in cholesterol, but studies have shown that consuming foods high in cholesterol, in a moderate fashion, is okay. You're not going to get high cholesterol if you eat a shrimp dinner. Or an egg. Consuming cholesterol is different than producing it within your body.
Farmed vs. Wild Shrimp?
There has been a lot of controversy around this subject: "Should I buy farmed or wild fish?"
There are marine-certified fishermen out there catching farmed and wild fish. Farmed fish are in huge nets in the sea, or in special holding tanks that might even be off-shore.  Some farming of fish is legitimate and clean. Some isn't. Wild, or wild caught seafood is just that. It has not been monitored, nor fed by man. The best way to determine whether your farmed fish is farmed "safely" is to contact the folks at NOAA-National Oceanic and Atmospheric Administration.
No Seafood is "Organic" Und

er U.S. Organic Standards
You may have recently seen some "organic" salmon at your grocer. Under U.S. standards, fish nor shellfish is considered "organic". It is classified as either "farmed" or "wild" – not "organic". The fish you see labeled "organic" is usually from Norway. European "organic" terms and standards vary a bit from the U.S. According to U.S. Organic Standards, nothing from the sea can be labeled as "organic."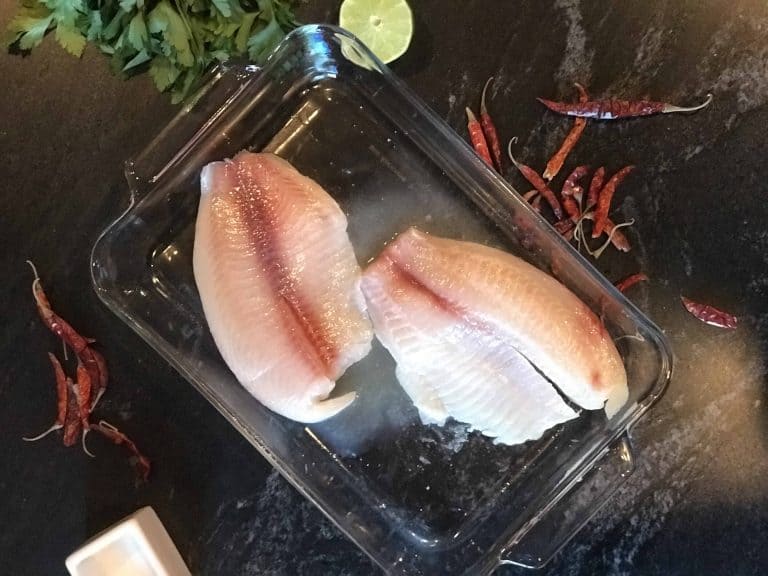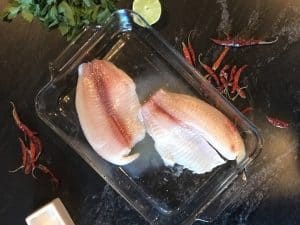 You might want to try this sauce when you make the Shrimp and Crab Beggar's Purse!
Seafood Sauce
A light buttery wine sauce perfect with seafood!
Print
Pin
Rate
Ingredients
1

stick

butter

1

tablespoon

olive oil

2

cloves

shallots

minced

4-6

baby portabella mushrooms

sliced

1/2

cup

dry white wine

1

tablespoon

clam juice

1/2

cup

water

warm

2

tablespoons

corn starch

1

tablespoon

Old Bay seasoning
Instructions
Add butter, oil, shallots, clam juice and mushrooms to pan on medium low heat

Cook for about 5 minutes ; add wine; season with Old Bay; add shrimp

In a separate bowl, add cornstarch to warm water; stir well and add to sauté pan with mushrooms

Stir until sauce thickens

Keep sauce warm until pasta is done

Pour warm sauce and its ingredients over pasta; toss lightly; taste for salt; garnish with fresh parsley