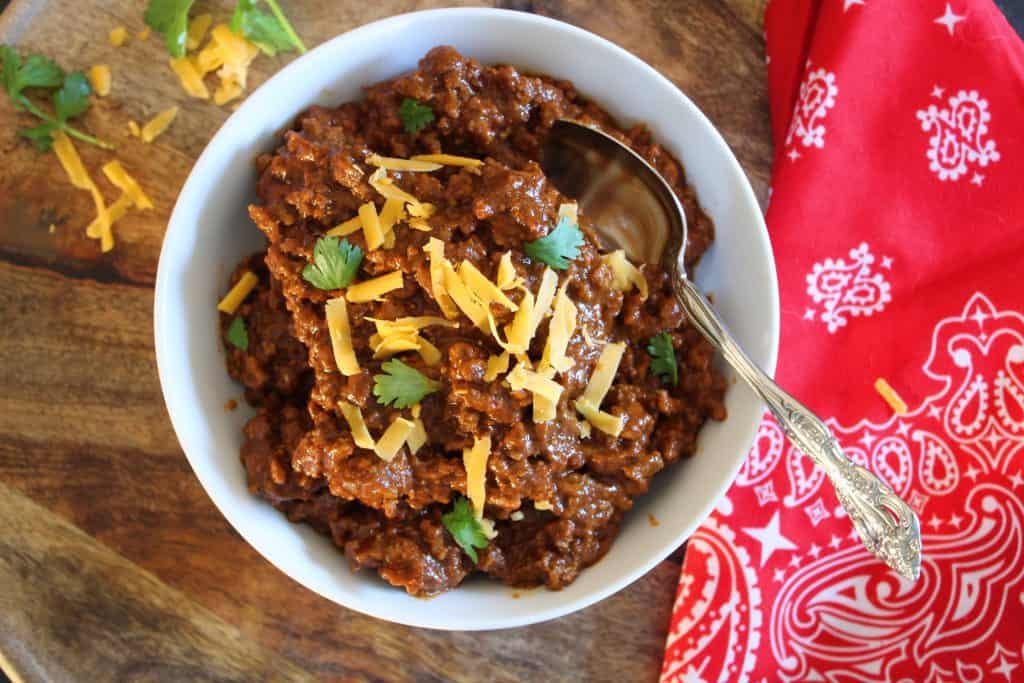 Authentic Texas Chili Recipe 
There's nothing better on a chilly night than a big bowl of authentic Texas Chili and if you've never had or made chili, this is The Chili Recipe for you.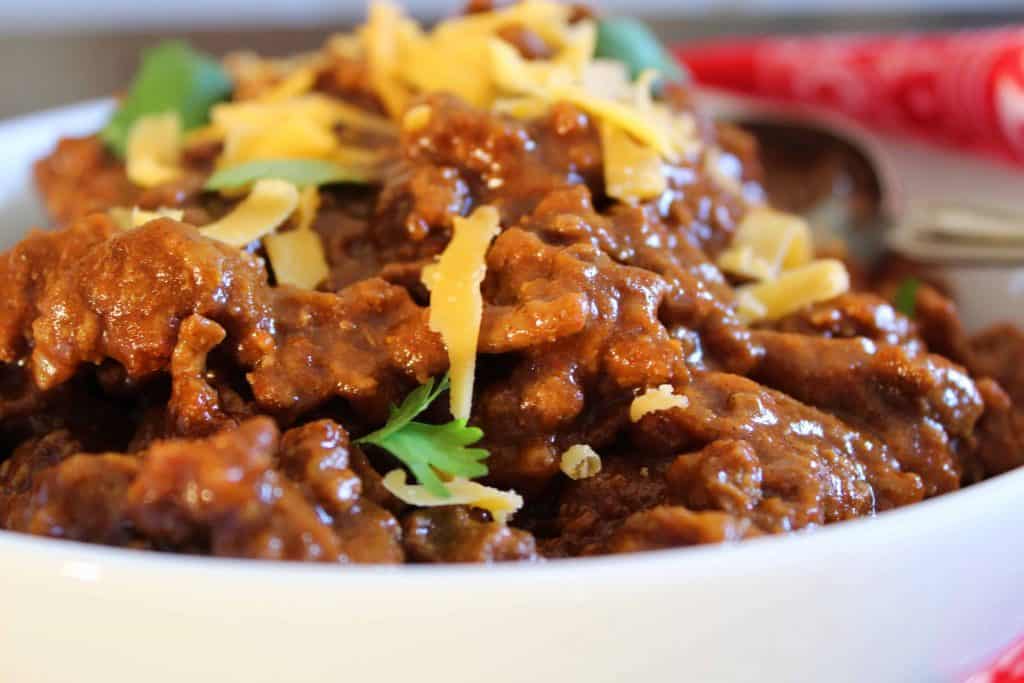 While Texans may be known for "larger than life" hats, hairdo's, belt-buckles and trucks, its also known for its love of homemade chili. In fact, Texas has its own Chili Society, The Terlingua Chili Cook-Off, which happens every November in the ghost town of Terlingua, Texas just west of Austin and north of Laredo–almost on the border of Texas and Mexico.
The superbowl of Chili cook-offs was formed in 1967 and has steadily grown each year. Now, the three day event includes not only a chili cook-off, but live music, artisan booths and more! And with the 2018 attendance in excess of 10,000 people, if you plan on attending next year's competition you'll want to find nearby lodging in advance. …