I used to frequent an independent restaurant in the neighborhood where I grew up called "Gershwins". It was a local hot-spot where you could drop in, have a glass of wine and an appetizer, chat with the regulars and of course, listen to a piano player
I took my Grandmother Rozie there for lunch on her 73rd birthday. Her tooth fell out while she was eating a roll. But we had the most amazing appetizer…a Beggar's Purse…..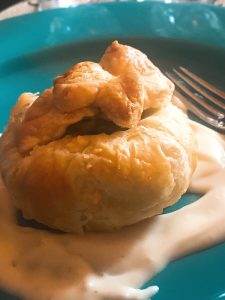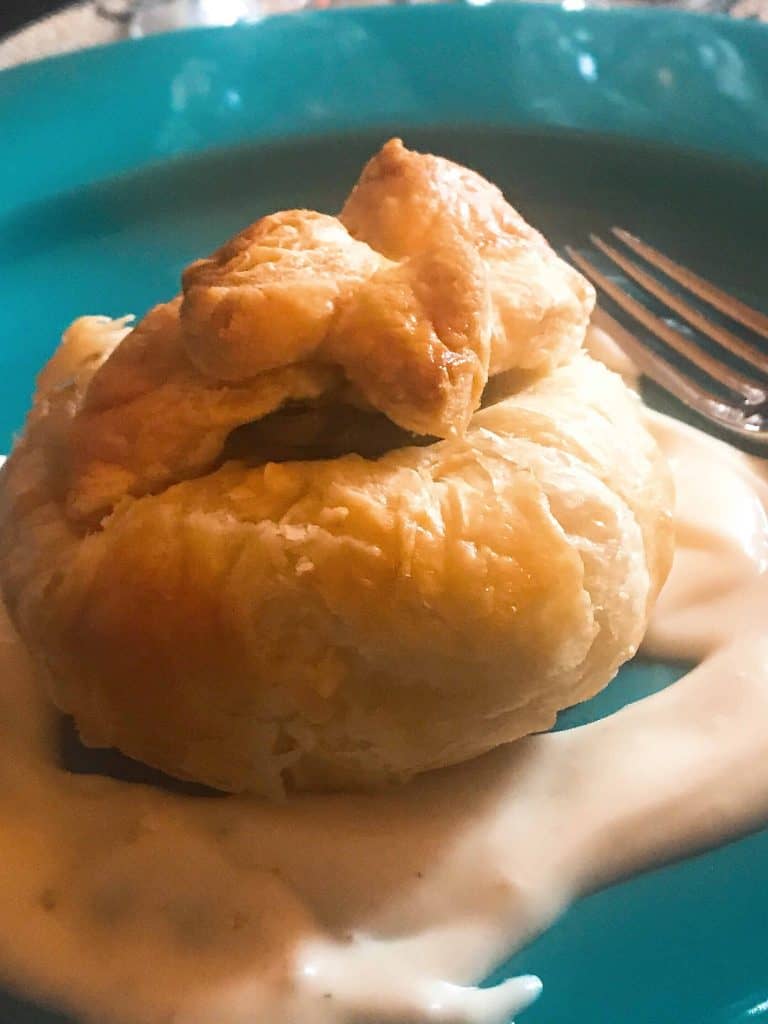 A beggar's purse is basically a puffed pastry filled with anything…it can be sweet, filled with berries, or savory – filled with meat. Think of it as a bundled up crepe, but with a fluffier pastry. I had never made one before, so I researched recipes and came up with one that is pretty darn good.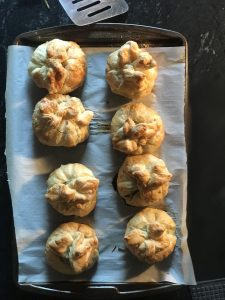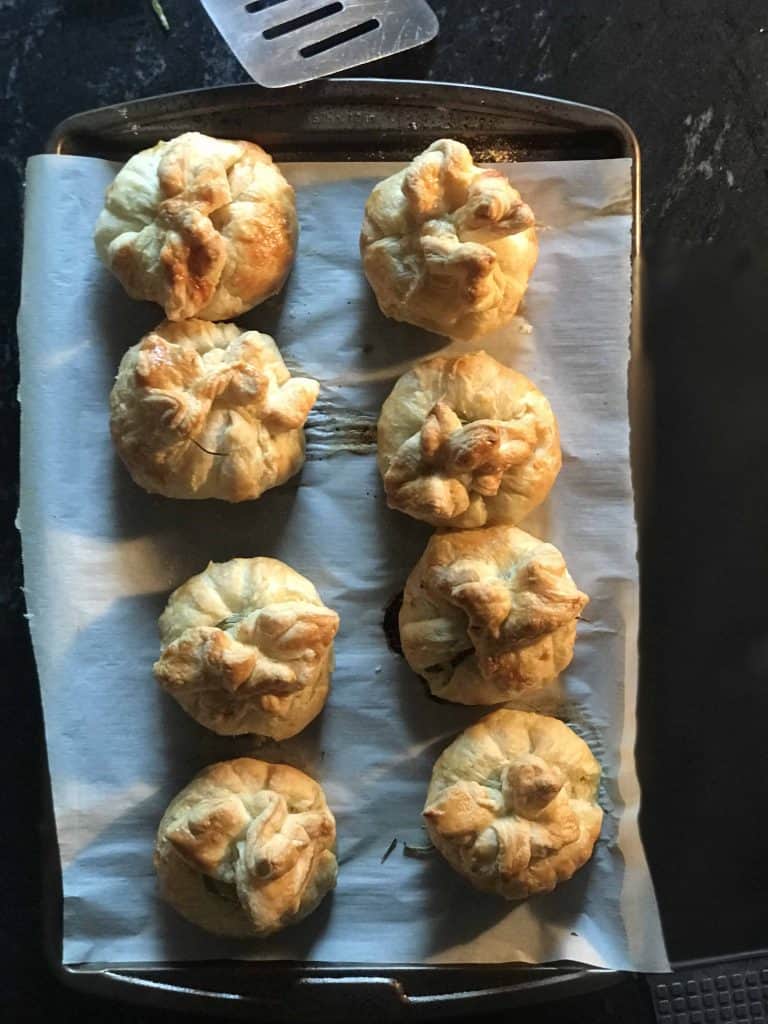 …