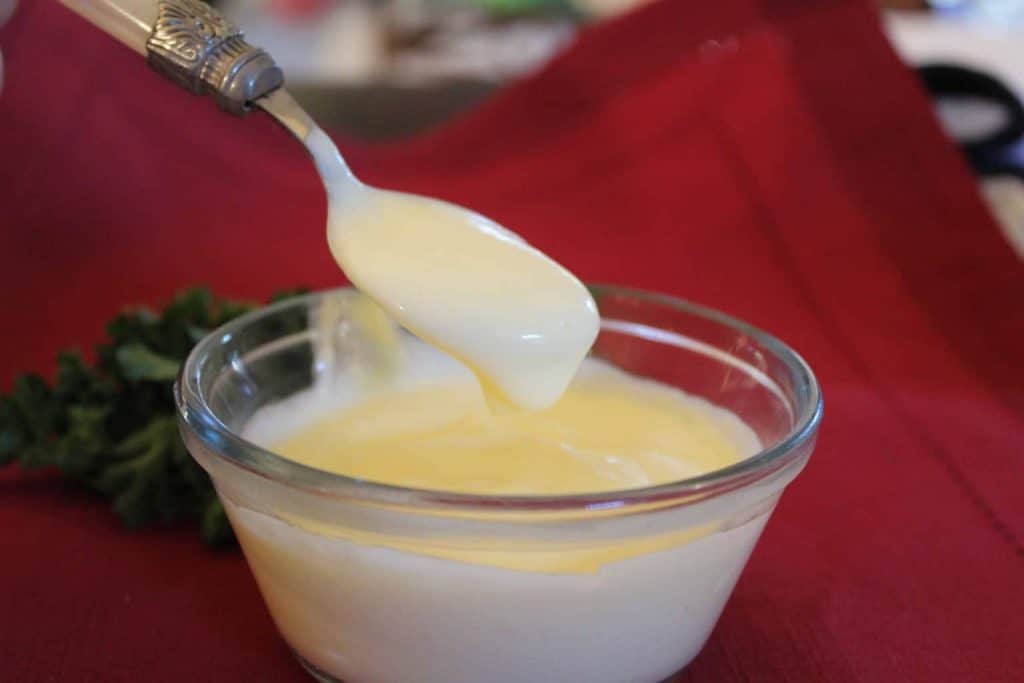 Hollandaise Sauce
This quick and easy recipe for Hollandaise sauce can be made in under 10 minutes and it's delicious! All you need is butter, vinegar, water, eggs, and maybe a little lemon juice and/or cayenne pepper.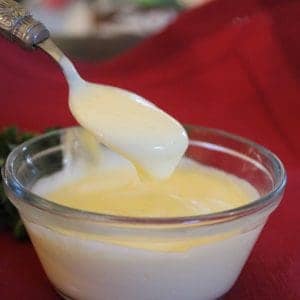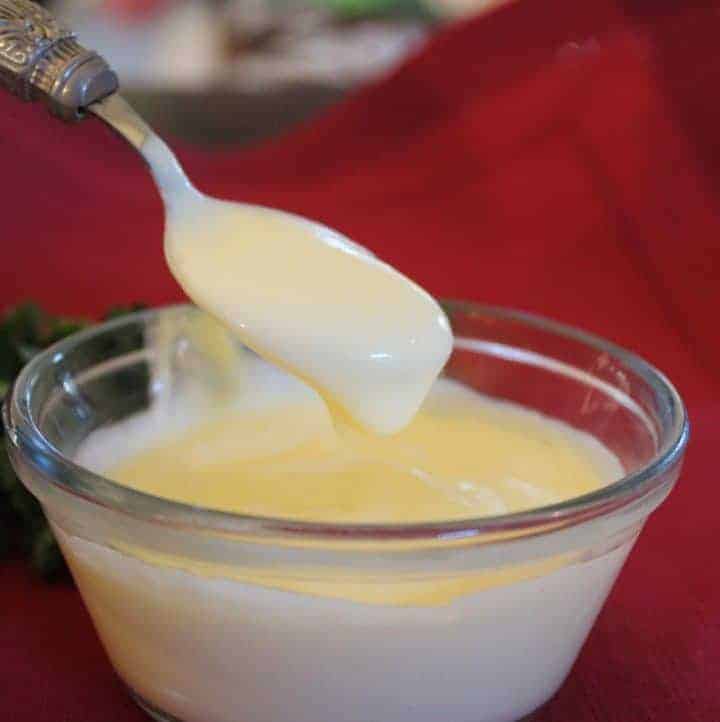 Print Recipe
Hollandaise Sauce
Creamy, buttery Hollandaise sauce goes will with roasted vegetables, eggs or artichokes!
Ingredients
1

lb

butter

melted

3

egg

yolks

extra large or jumbo

5

tablespoons

water

2

teaspoons

white vinegar

lemon juice, salt, pepper, cayenne

to taste
Instructions
Soften butter on "reheat" mode in microwave; set aside (NOTE: fat solids will sink to the bottom of the bowl)

In a small bowl, whisk together egg yolks, water and vinegar

Pour egg mixture into a saucepan on medium low heat

Stirring constantly, heat egg mixture until it becomes a bit thicker and begins to bubble around the edges (about 5 minutes)

NOTE: if the eggs begin to cook, remove the saucepan from the heat and continue to stir

Transfer egg mixture to food processor

While food processor is pulsing continuously, gradually drizzle in the melted butter (NOTE: do not add fat solids to the eggs)

Once sauce has combined thoroughly, taste for lemon, salt, pepper and cayenne

Add lemon juice, salt, pepper and/or cayenne pepper to taste
Notes
The traditional method for making Hollandaise sauce calls for clarified butter. Clarified butter is simply butter that has been cooked long enough for the fat solids to separate. Prior to microwaves, cooks would strain the fat solids off the top of the melted butter (a 45 minute process!)  Today, heating butter in the microwave results in the fat solids sinking to the bottom of the bowl in about 3 minutes!