Peaches are absolutely delicious and perfect for picnics, especially when they're grilled. They go great as a side dish to a smokey meat or can be served as a dessert–with or without homemade vanilla ice cream!  The balsamic dressing is very light and offers a hint of mint. 
This is a perfect side-dish, snack or dessert if you're at a picnic or barbecue! The sweetness of the fruit becomes much more prevalent when heated, and the tangy balsamic vinaigrette adds a second level of flavorings that make this dish so popular. Quick and easy, just mix the dressing while the peaches are on the grill. If you like, put a little vanilla ice cream on the side!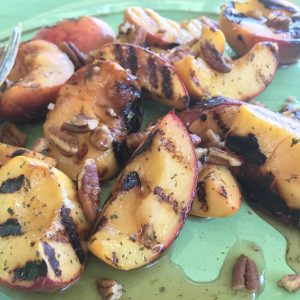 Peaches and pecans just seem to go well together, naturally, so sprinkle a few pecan slices over your grilled peaches and watch your guests devour!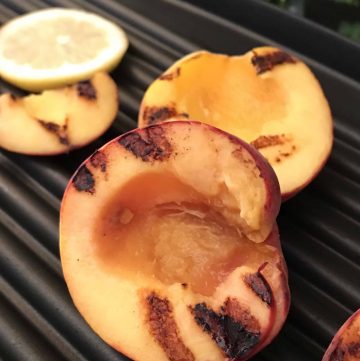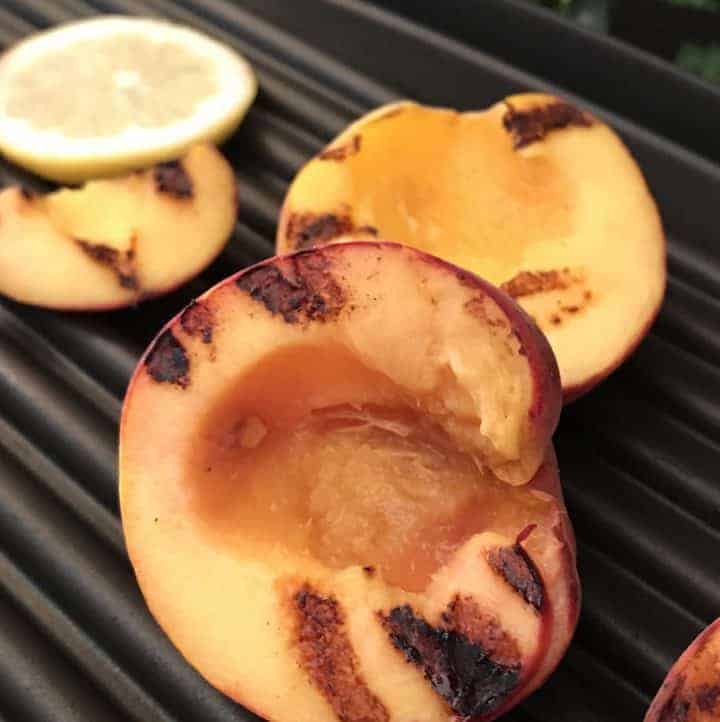 Balsamic Grilled Peaches
Sweet peaches grilled and tossed in a delicious balsamic vinaigrette.
Course:
Appetizer, Salad, Side Dish, Snack
Ingredients
4

peaches

4

tablespoons

raspberry balsamic vinaigrette

1

tablspoon

sugar

1/2

teaspoon

crushed mint

dried

1/2

cup

chopped pecans

pinch of salt
Instructions
Cut peaches in half; core out seed

Place peaches cut-side down on grill and in indirect heat for 15 minutes

Turn peach halves over and cook peach skin until it softens

Combine raspberry vinaigrette, sugar, mint and salt in a bowl; combine well

Remove warm peaches from grill and place in a large bowl; pour vinaigrette mixture over warm peaches; toss peaches until all are coated

Plate peaches and sprinkle crushed pecans over them
Recipe Notes
The heat of the grill really brings out the natural peach flavor!
This dish holds up well at picnics and goes great with grilled meats, or as a dessert
You might want to bring out a big tub of vanilla ice cream, too!
Peaches can be cut into halves or slices. Either way, you want the flesh of the peach to warm so the natural juices of the grilled peach  are released.  Serve grilled peaches as a side dish or dessert–either way, your guests will love the flavor of this dish!