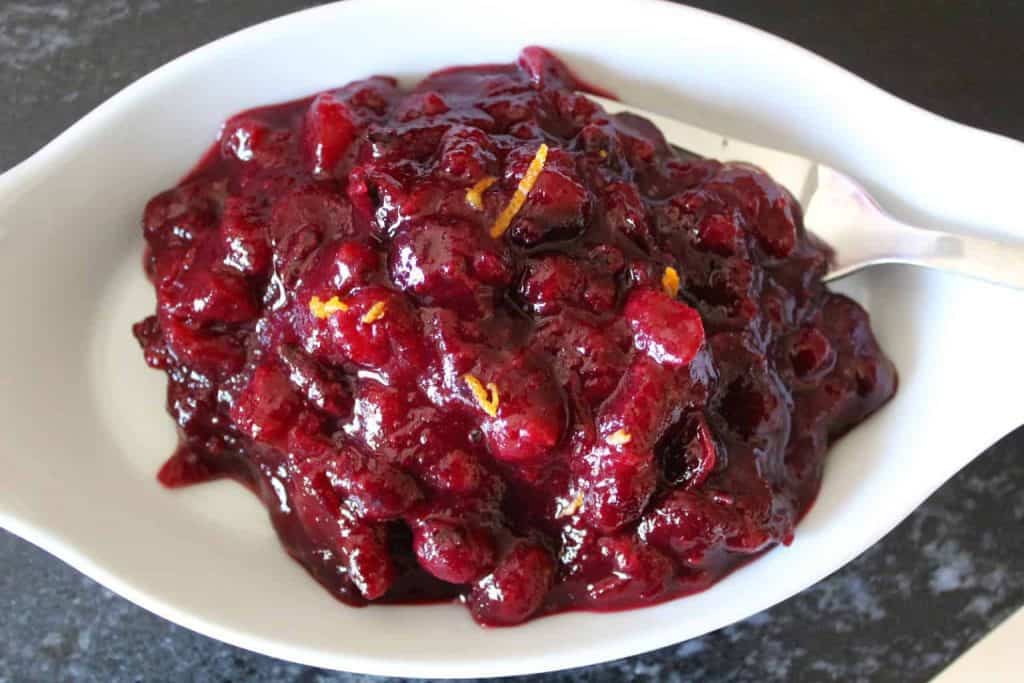 Spiced Cranberry Sauce
Cranberry sauce is one of those "must have" sides required at Thanksgiving and/or Christmas. It pairs really well with smoked turkey, ham or beef. Unfortunately, it's often too tart, or that gel-stuff straight out of a can. Come to think of it, it's not actually a sauce, but more of a relish, but everybody calls it cranberry sauce so… there ya' have it.
This recipe offers a hint of warm spices and sugar–just enough to offset the tartness of the cranberry. Feel free to adjust the spices in the amounts of your preference, but don't omit the ground ginger. It may seem odd to include it, but it really does make the cranberry dish pop!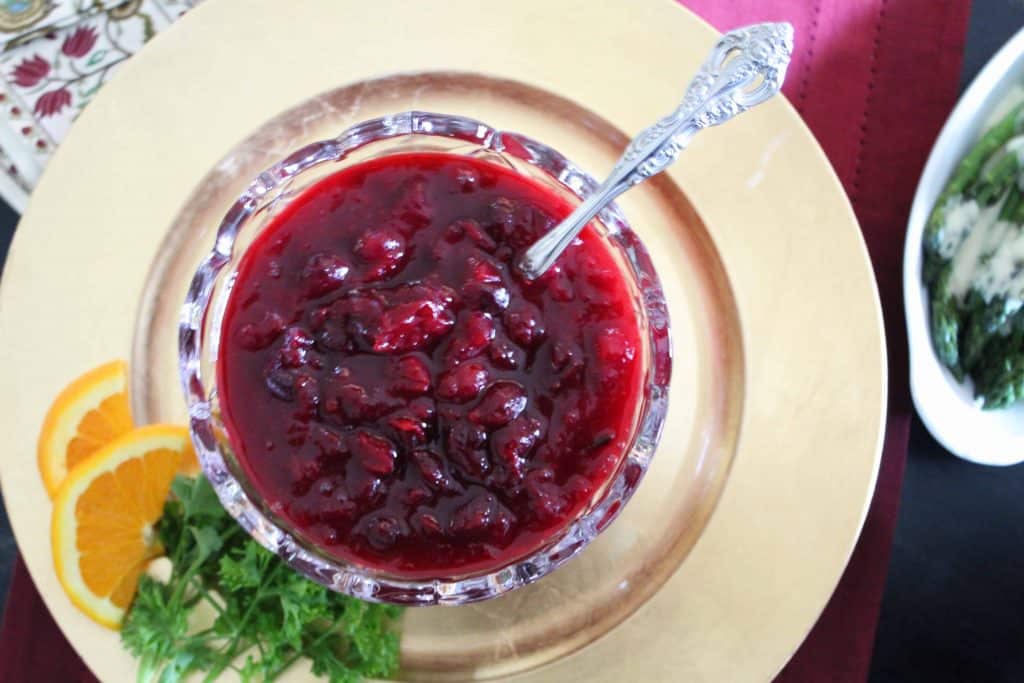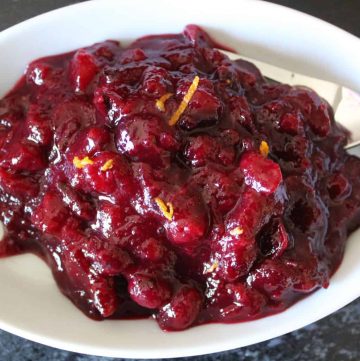 Spiced Cranberry Sauce
Savory and tangy cranberry sauce with a hint of seasonings and orange.
Course:
Sauces, Side Dish
Keyword:
Cranberry Relish, Cranberry Sauce
Ingredients
1

12 oz. pkg.

cranberries

1

cup

water

1/2

cup

sugar

1/3

cup

orange juice

fresh (about 1 1/2 navel oranges)

1/4

teaspoon

ground ginger

dried, not fresh

1

teaspoon

ground cinnamon

dried

1

teaspoon

ground cloves

dried

1/2

teaspoon

ground nutmeg

dried

1/2

teaspoon

ground allspice

dried

pinch of salt
Instructions
Pour cranberries into medium saucepan; add water and sugar; bring to boil; stirring occasionally

Allow cranberries to "pop"; cook until the mixture begins to thicken

Add orange juice, spices and salt; combine well

Place in a small bowl, cover and refrigerate for at least 30 minutes

Garnish with orange zest or chopped pecans
Recipe Notes
Cranberry sauce can be made in advance; just make sure it's covered and refrigerated until it's served