Mayo-Free Picnic Side Dishes



Quick and easy, mayo-free Picnic Side Dishes you can make in less than 15 minutes! Asian Edamame, Smoked Gouda and Grapes, Mediterranean Orzo and Grilled Balsamic Peaches!
These four delicious, easy, make-ahead side dishes are the perfect complement to any picnic or outdoor food gathering! Each is developed with ingredients that tolerate the heat and remain pretty and tasty till the sun goes down!
Your vegan and vegetarian friends will appreciate you offering something they can actually sink their teeth into, besides the proverbial Crudités plate! And even though these side dishes are healthy, they're actually terrific!!!
---
Asian inspired edamame salad in a hoisin sauce, accented with red bell peppers, crushed red pepper and sesame sticks. This is a great side dish or entree, particularly for your vegan or vegetarian guests.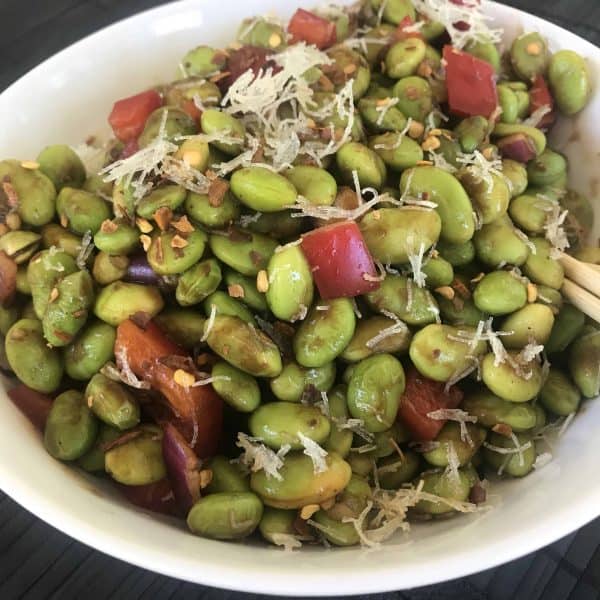 ---
Gouda and grapes– perfect for a wine tasting or barbecue! Red and green grapes accented with a balsamic-honey infused dressing, accented with smoked Gouda cheese.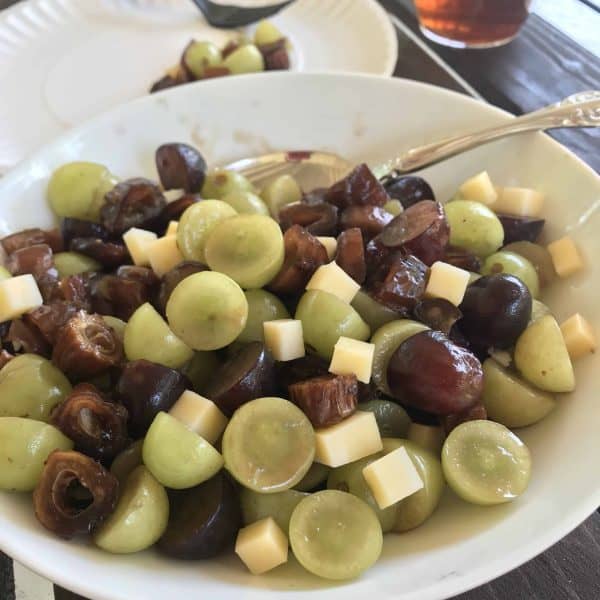 ---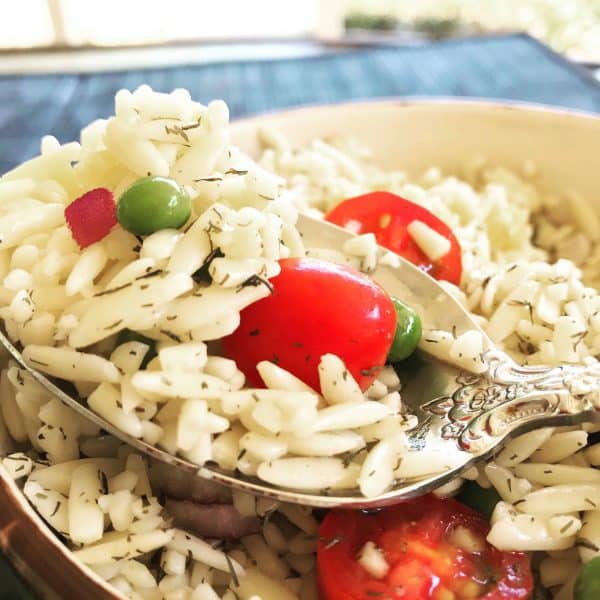 Great little side dish to have on hand for your vegetarian friends. Orzo tossed in a light, flavorful sauce, accompanied with red onions, grape tomatoes, green peas and fresh dill.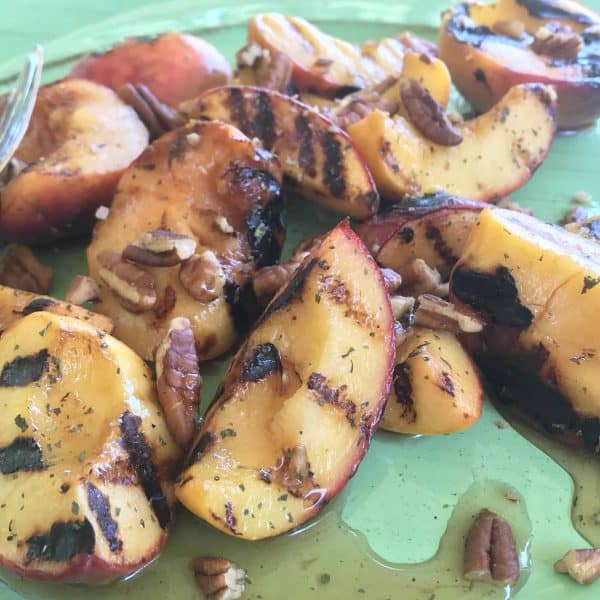 Sweet grilled peaches nestled in a balsamic and pecan dressing! Perfect for dessert!
Mayo Free Picnic Side Dishes are easy to make in advance and can tolerate the outdoor heat! Serve each warm, room temperature or cold!
[contact-form][contact-field label="Name" type="name" required="true" /][contact-field label="Email" type="email" required="true" /][contact-field label="Website" type="url" /][contact-field label="Message" type="textarea" /][/contact-form]