Hosting an Easter gathering at your house? Not to worry! These quick and easy make ahead side dishes will allow you to have everything on the table at once–stress-free!!!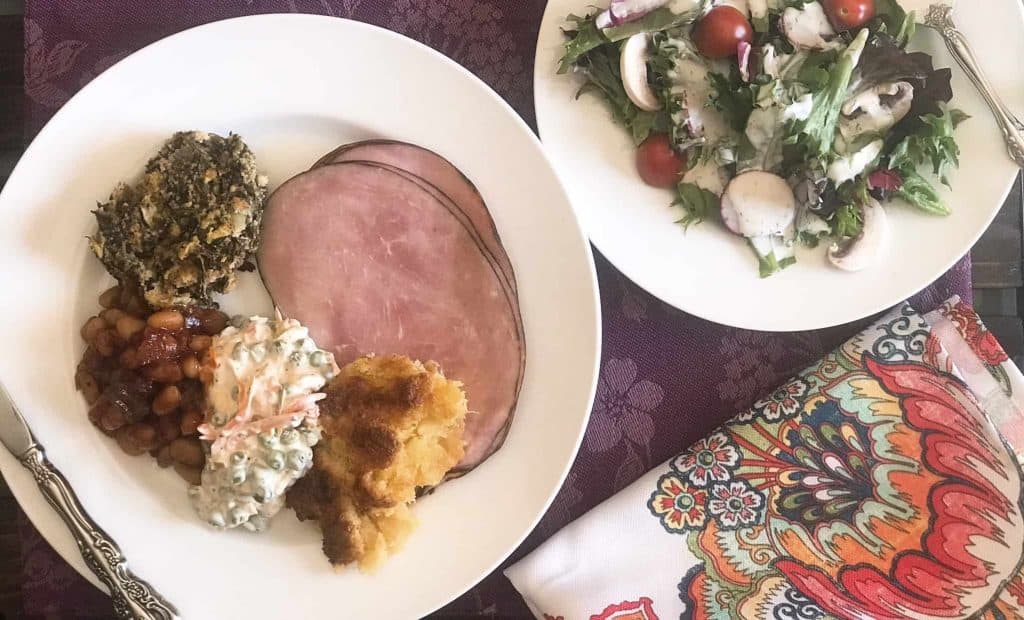 Easter Menu 2018
Spring Salad with Buttermilk Dill Dressing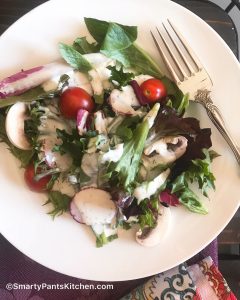 Peter Rabbit loves this simple spring salad! Just whip up the dressing Sunday morning and refrigerate.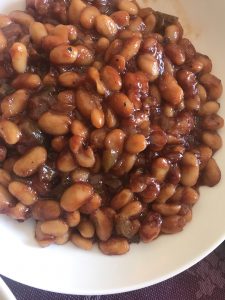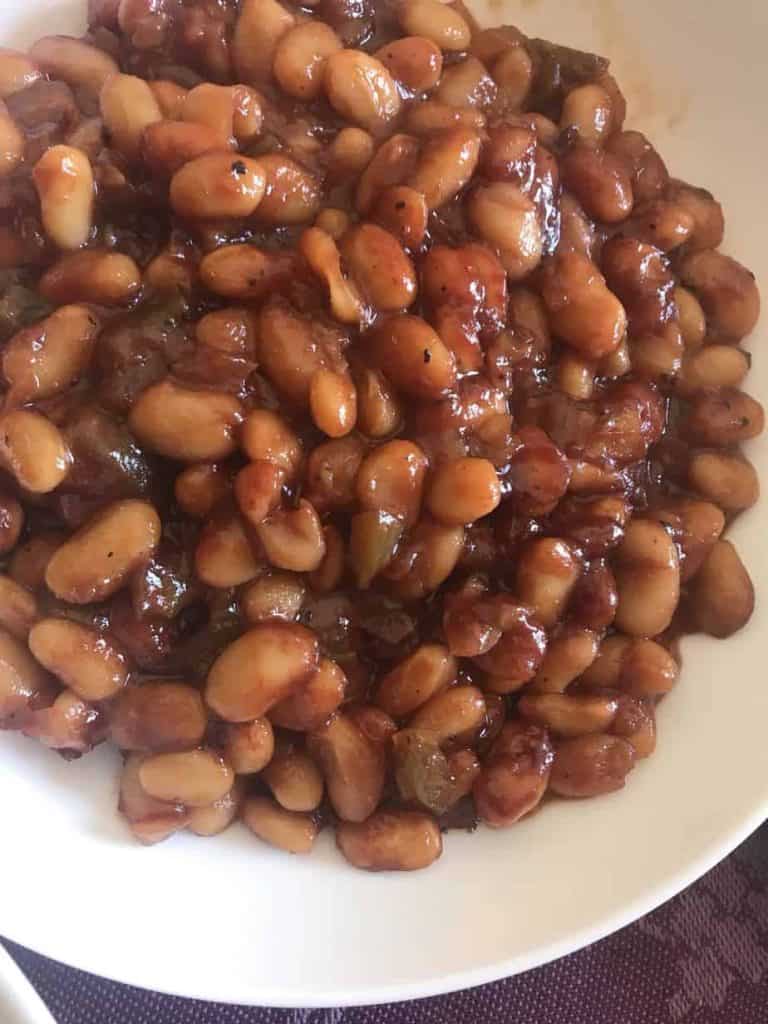 You can't find a better baked bean, not even from the folks who make all those canned beans! Make this Saturday afternoon and be done with it!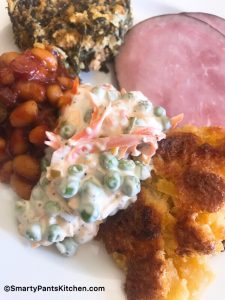 People who hate peas will love this dish! Make this on Saturday afternoon and refrigerate. Sunday, let it sit about 15 minutes at room temperature prior to serving. 
Mixed Greens and Cornbread Casserole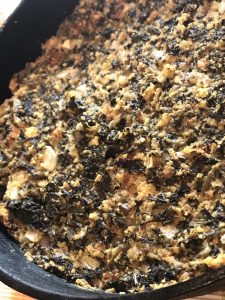 Make this cornbread and mixed greens casserole on Friday. Freeze it till Sunday, then reheat.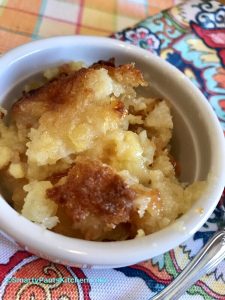 Pineapple Souffle can be made on Saturday and held in the fridge uncooked and covered. Throw it in the oven Sunday before church. It needs about 50 minutes to bake.