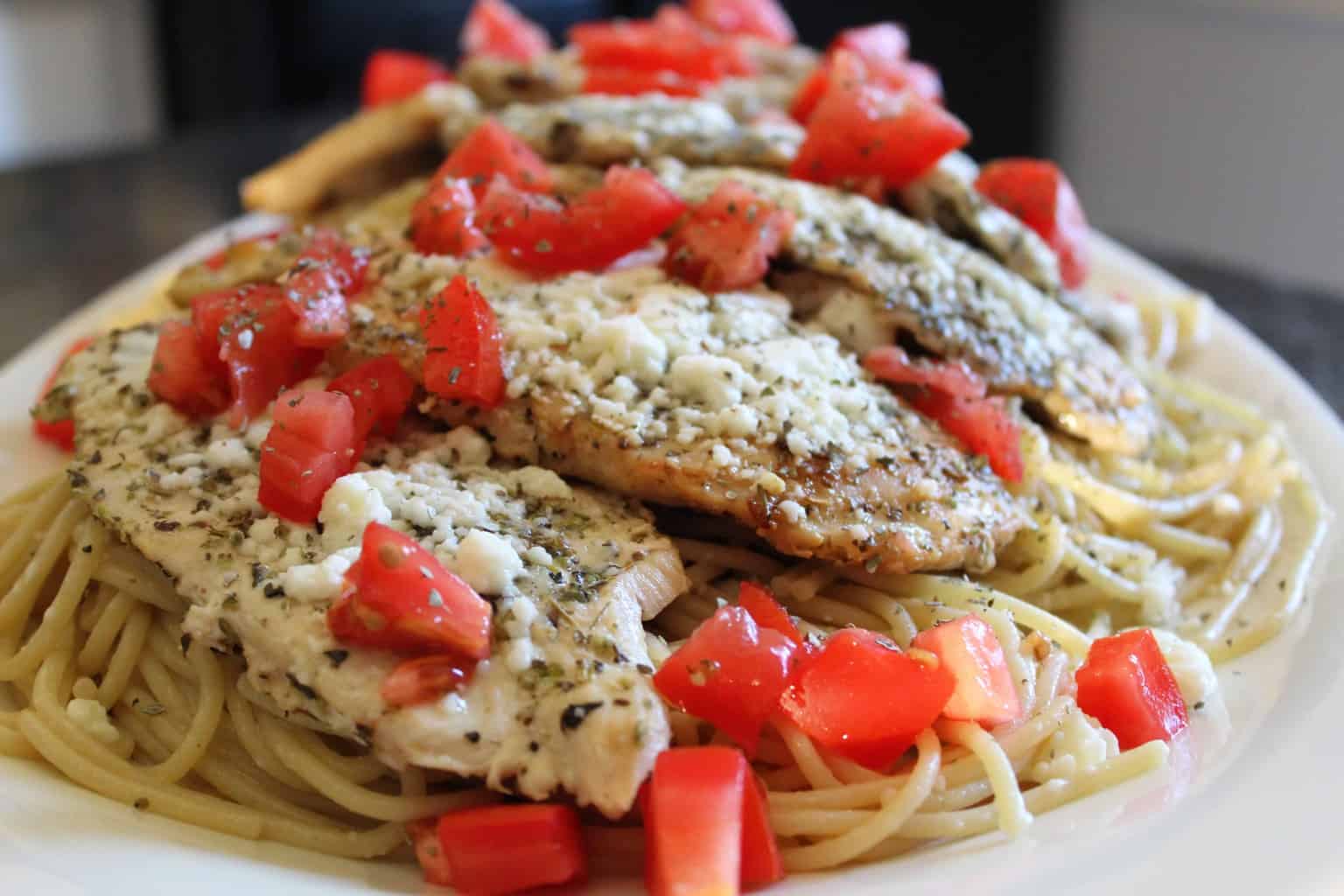 Italian Chicken Marinade
This easy Italian Chicken Marinade is the secret to creating a juicy, flavorful, fork-tender chicken breast. The citrus from the lemon tenderizes the meat and the herbs enhance and develop the flavor.
We've all had "rubber chicken" at some hotel conference…you know, it's tough, hard to cut, tastes bland and requires a lot of chewing. No amount of cream sauce can make rubber chicken palatable.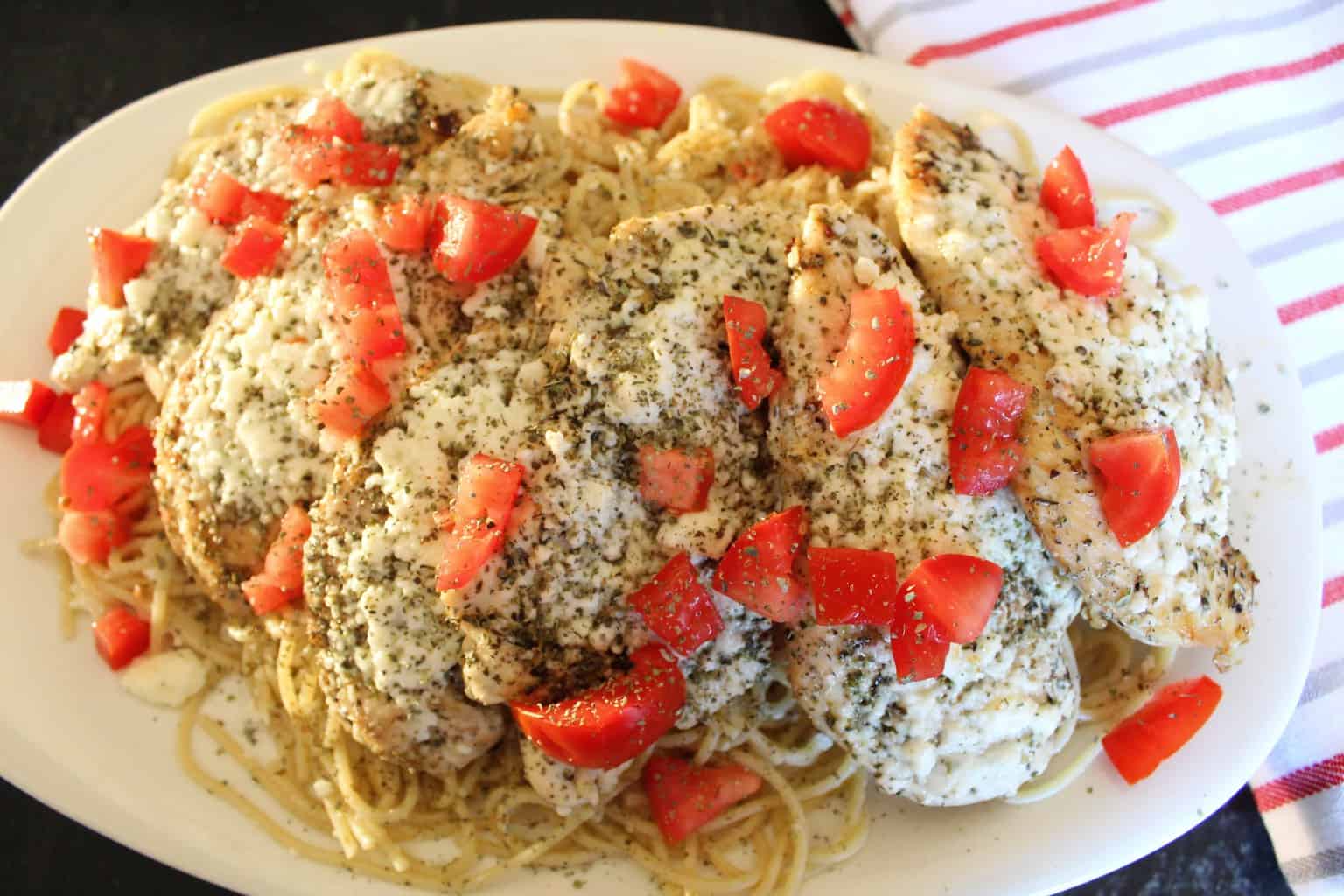 There are a few reasons chicken breasts often turn out rubbery or tough, one being known as a phenomenon called woody breast.
Poultry researchers, industry leaders and the USDA have been researching woody breast for about ten years. Their findings are complex and involve various issues. According to The Poultry Site, researchers are learning that a combination of muscle fiber degeneration and oxygen deprivation contribute to tough chicken breasts.
Since there's nothing we can do about the woody breast issue, here are a few tips on what you can do to produce a tender, juicy and flavorful chicken breast.
---
How To Cook Tender Chicken Breasts
Marinate or Brine Chicken
Chicken breasts are naturally lean, but are often dry because they're not as fatty as the thighs or wings. Marinating or brining the chicken breast allows the salts, oils and citrus to permeate the sinewy, tough tissues of the breast.
Pound the Chicken
Physically pounding a chicken breast tenderizes and flattens the meat, which means a shorter cooking time and less toughness. It is important to pound the breasts to the same thickness so when the breasts are cooked, they cook evenly and at the same time.
Cook the Chicken for the Right Amount of Time
Chicken inherently contains the bacteria salmonella, which can only be killed by heat. This is exactly why we cook chicken to an internal temperature of at least 165ºF. The only way to cook a chicken breast thoroughly is to use a relatively low heat and monitor the internal temperature. Once it reaches 160ºF, remove it and cover it in foil, allow it to rest until the temperature rises to 165ºF.
Allow the Chicken to Rest
Once chicken breasts have reached 160ºF, it is safe to remove them from the heat and allow them to rest until the temperature rises to 165ºF. The juices in the chicken breast will re-align during the resting period, resulting in a more tender breast.
---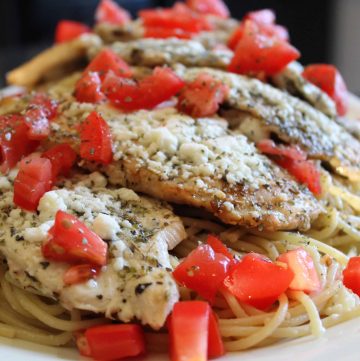 Italian Chicken Marinade
Citrus marinade with Italian seasonings and garlic creates a tender, flavorful and juicy chicken breast
Keyword:
Boneless Chicken, Italian Chicken Marinade, Italian dressing
Servings
:
1
cup of marinade
Ingredients
1/2

cup

garlic olive oil

1/2

cup

fresh lemon juice

4

tablespoons

Italian seasonings, dried

use 2 tablespoons if using fresh herbs

1

tsp

kosher salt

1

tsp

black pepper

1

tsp

red pepper flakes

(optional)
Instructions
Place skinless chicken breasts in large plastic bag

Pour marinade over chicken; massage marinade to coat all pieces of chicken

Refrigerate for up to 1 hour
Other Recommendations for You