No Bake Lemon Icebox Pie
Lemon Icebox Pie has the reputation of being a Southern classic tradition, particularly during the hot, balmy days of summer. Just about everyone's Grandmother served an icebox pie at some point during the summer.
Even though the "icebox" was invented during the 1800's, there is little to be learned about when, where or whom created the "original" icebox pie recipe.
We do know that fellow Texan, Gail Borden introduced sweetened condensed milk in 1856 and in 1931, the Borden company implemented a clever promotion–offering homemakers $25 for their original recipes using the product. To the company's surprise, they received over 80,000 entries, and by 1939, the Borden name and its Eagle Brand product were common household names. The "original" icebox pie recipe was probably one of those entries.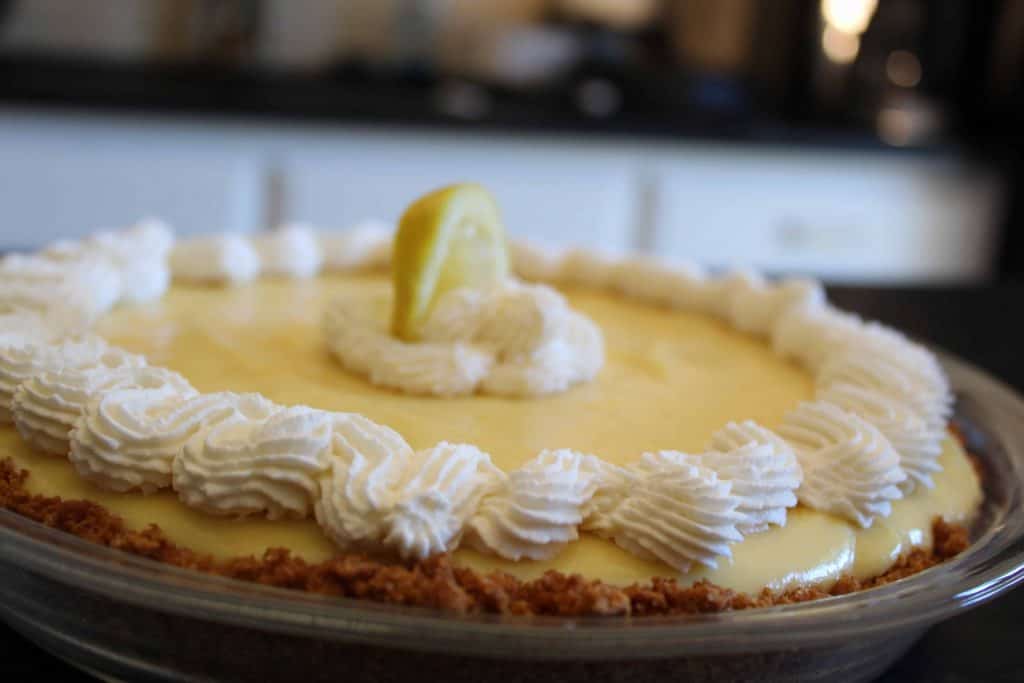 There are many variations of lemon icebox pie. Traditional recipes use eggs and are not baked. Icebox pie recipes during the 60's often called for lemonade frozen concentrate. Other recipes call for eggs and do require baking, which is how the famous New Orleans restaurant,Clancy's, makes their Southern classic dessert.
This easy lemon icebox pie requires no eggs and no baking!
One caveat is that you must use fresh squeezed lemon juice. The artificial or "real" juice in a jar doesn't cut it. You'll need about a cup of lemon juice, so roughly 8-10 big lemons, plus more for garnish.
Can I Use Meyer Lemons for Lemon Icebox Pie?
I wouldn't recommend it. Meyer lemons are less acidic and sweeter than 'regular' lemons. When the lemon is not the star of the show, it's fine to substitute with a Meyer lemon; however, in this recipe, the tang of the lemon is the star and therefore I do not recommend the substitution.
How Can I Tell if a Lemon is Juicy?
Generally speaking, the finer the pores on a piece of citrus, the more juice it contains. If the lemon is relatively smooth, it most likely is juicier than those that have larger pores.
How Do I Make Lemon Zest?
If you don't have a citrus zester, use the smallest side of a cheese grater. This recipe calls for one tablespoon of zest, which can be produced from about two large lemons.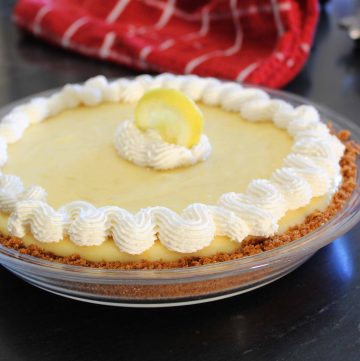 No Bake No Egg Lemon Icebox Pie
allow time if making graham cracker crust
A Southern classic, lemon icebox pie that requires no baking or eggs! Foolproof and delicious every time!
Cuisine:
American, Southern
Keyword:
Easy Lemon Icebox Pie, Lemon Ice Box Pie, Lemon Icebox Pie
Ingredients
Crust
8

whole

graham crackers

(broken; usually in 1 pkg.)

2

tablespoons

sugar

5

tablespoons

butter

(half a stick)
Filling
1

cup

lemon juice

(fresh squeezed (10-12 lemons, depending upon size)

1

tablespoon

lemon zest

1/4

cup

sugar

1/3

cup

lemon instant pudding mix

1 1/4

teaspoon

gelatin

(unflavored)

8

ounces

cream cheese

(softened)

14

ounces

sweetened condensed milk

1

teaspoon

vanilla extract
Instructions
Prepare Crust
Melt butter in small saucepan

In food processor, combined broken pieces of graham crackers and sugar; drizzle in melted butter

Pour graham cracker mixture into 9 inch pie plate; press graham cracker mixture into the bottom and sides of the pan

Bake on middle rack for 12-15 minutes; remove from oven and allow to cool before filling
Prepare Filling
In the food processor, combine all ingredients and pulse until it reaches a smooth consistency

Scoop filling into cooled graham cracker crust; cover with plastic and refrigerate for 2-3 hours

Prior to serving, garnish with whipped cream and lemon slices

Allow pie to sit at room temperature for 10 minutes before slicing
Can I Make a Lemon Icebox Pie in Advance?
This pie can easily hold its own in the freezer for up to a week, provided its covered with plastic. Allow pie to thaw in refrigerator prior to serving.
---
Looking for More Southern Favorites? Try some of these!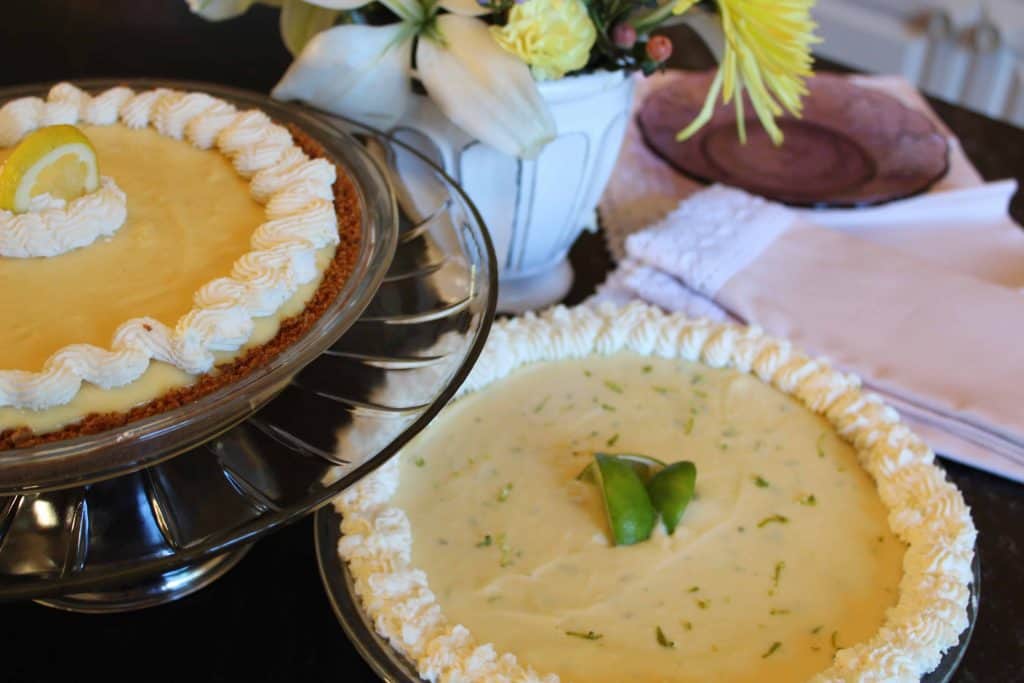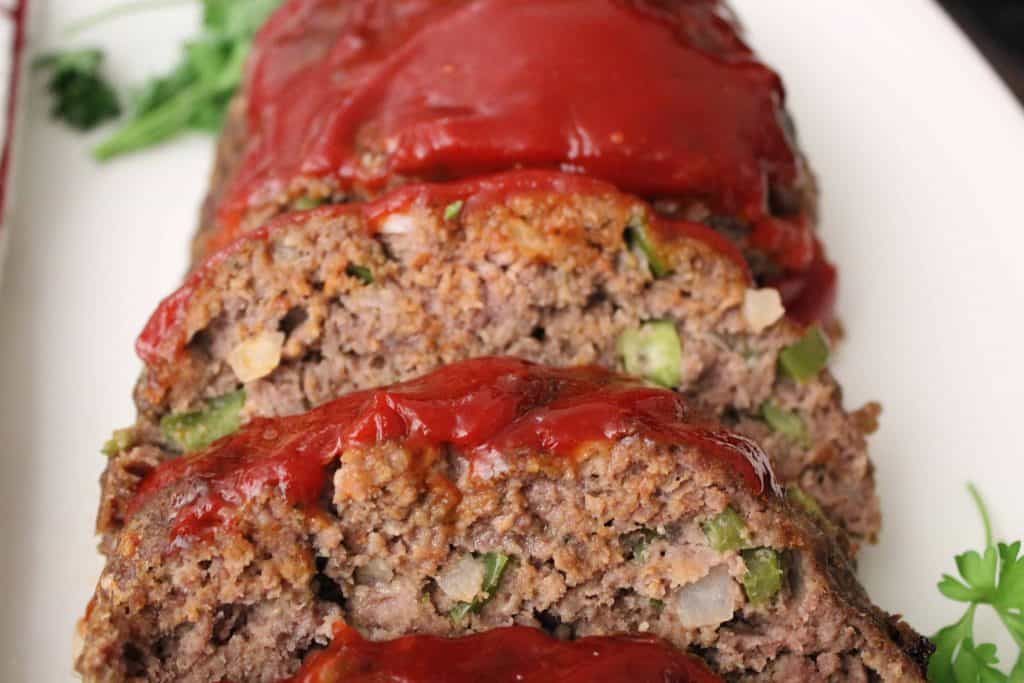 Fried Catfish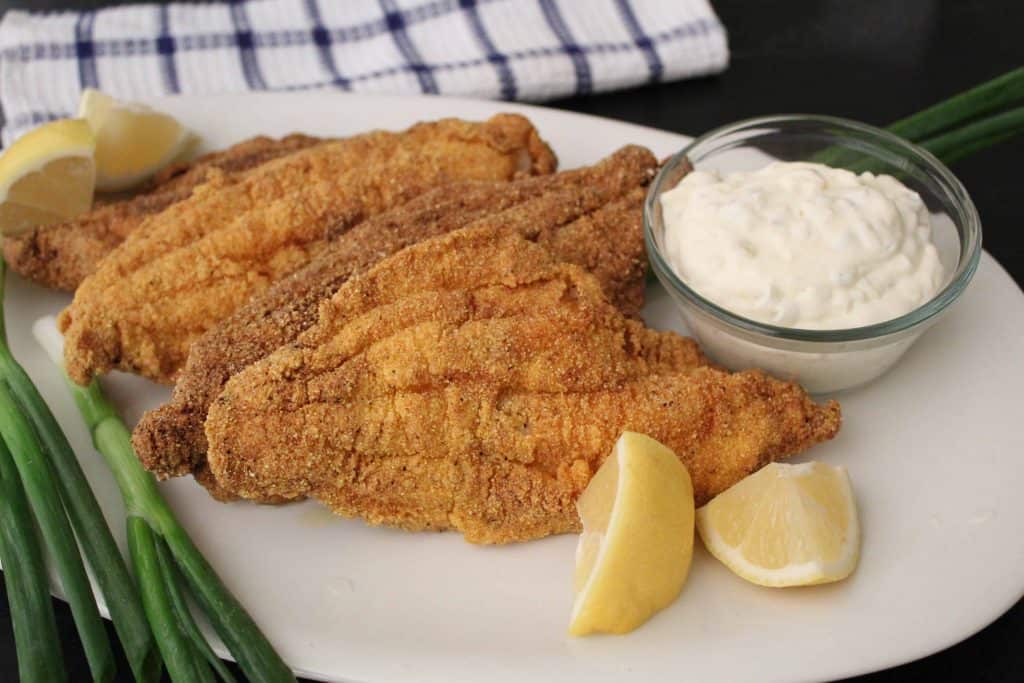 Cabbage Rolls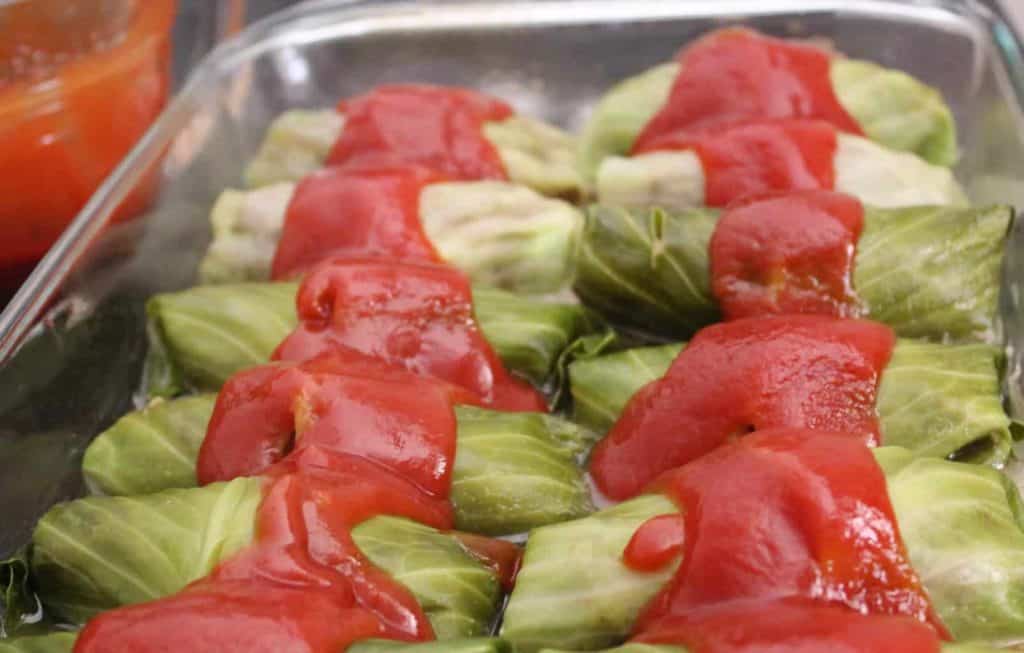 Let me know how you like this recipe!