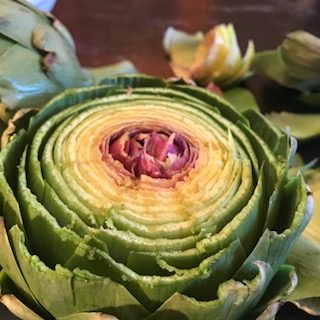 How to Cook and Serve an Artichoke
Steamed artichokes are a nice addition to your Cheeseboard or appetizer platter and here, you'll learn exactly how to cook and serve an artichoke at your next event! They're easy to cook and even more fun to eat!
How Do I Prep an Artichoke?
First, trim the woody stem from the base of the artichoke. A serrated knife works best on this tough stalk. Next, cut away the top third of the artichoke. This will reveal a light green, pinkish interior. Rinse with water and cook.
How Do I Cook an Artichoke?
One of the best ways to cook an artichoke is to steam it on the stove top. Simply place about 2 cups of water in a large pot and add 2 tablespoons of baking soda (this keeps the artichoke a nice green!); place a steaming tray in the pot, trim the artichoke and allow it to cook for about 25 minutes.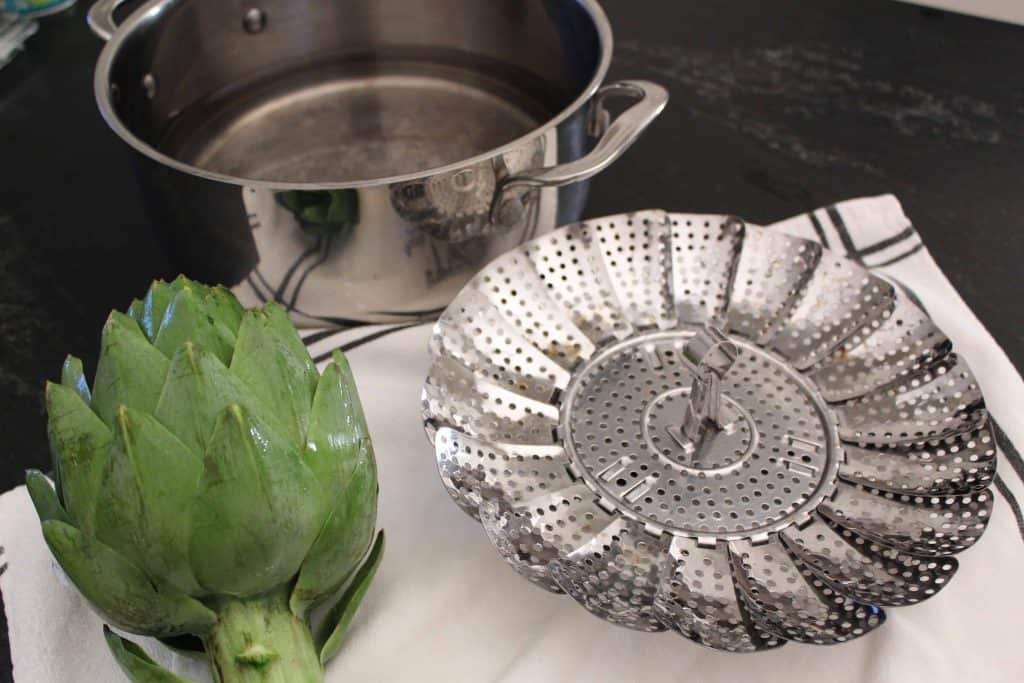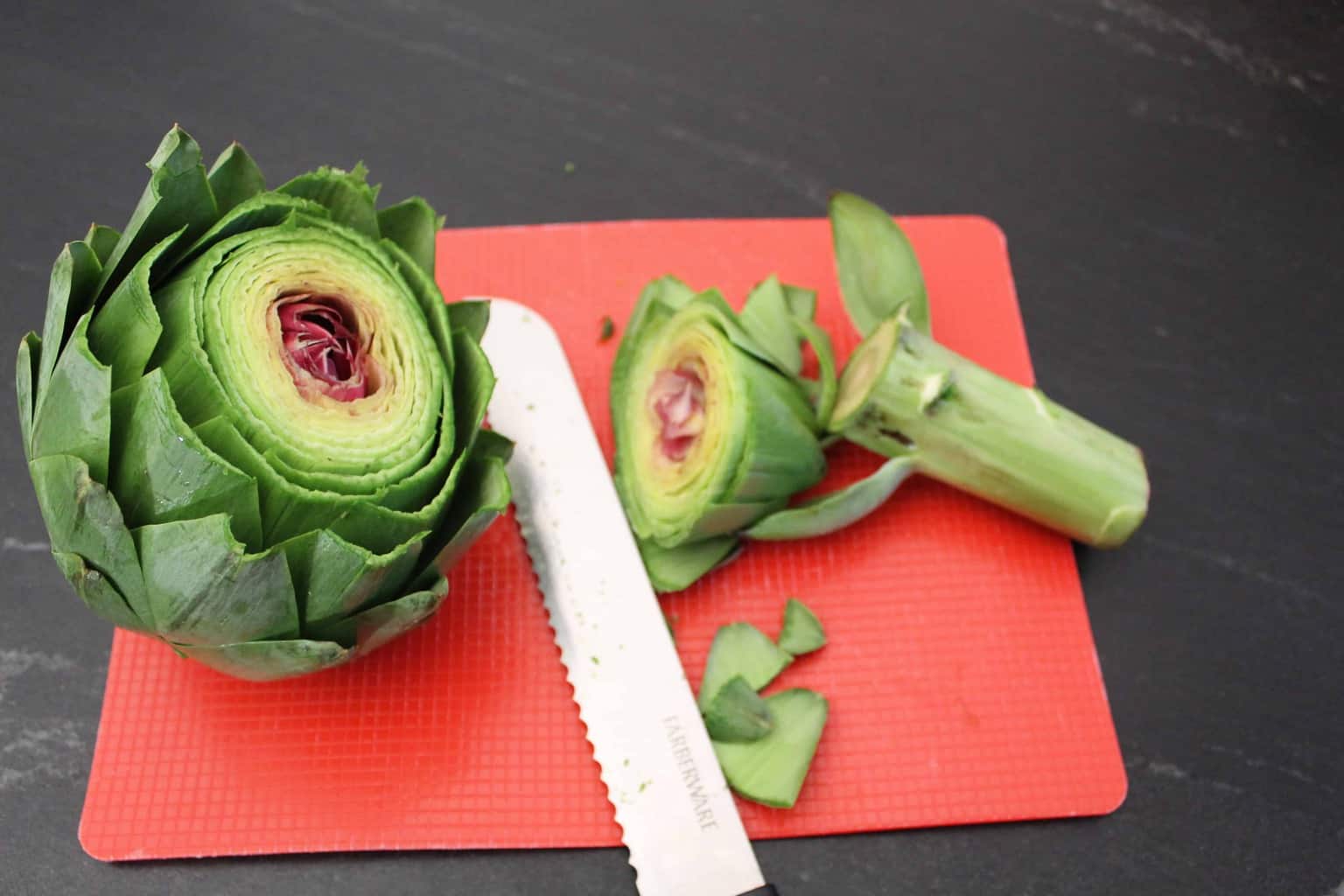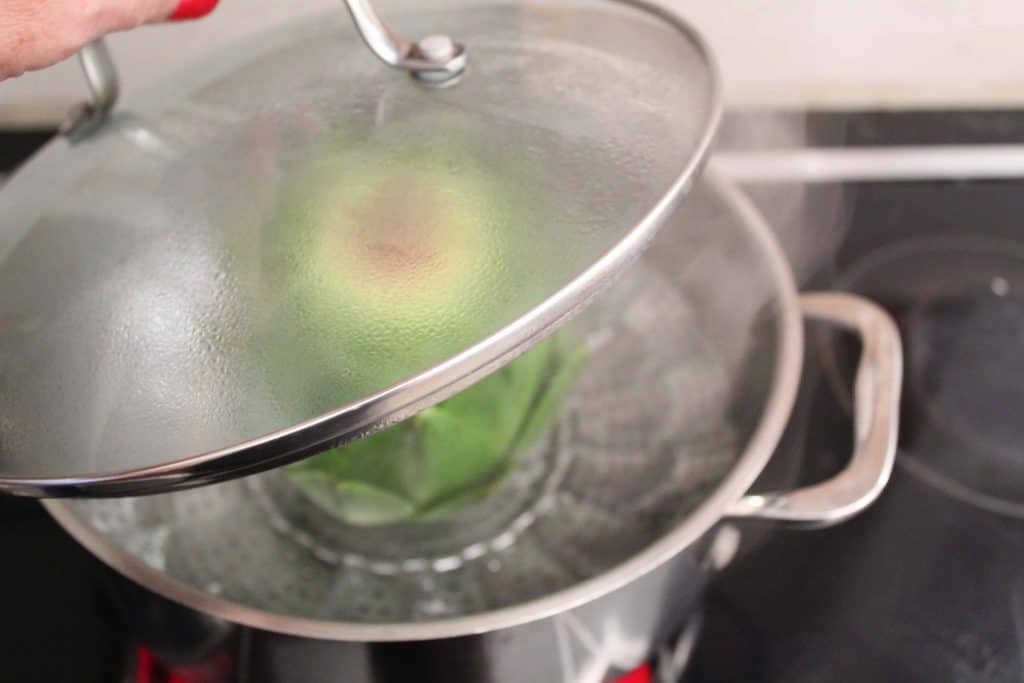 I Don't Have a Steaming Tray…
If you don't have a steaming tray, just place the cut artichoke into a full pot of water with 2 tablespoons of baking soda. The baking soda keeps the artichoke from turning gray.
How Do I Know When the Artichoke is Done?
An artichoke usually takes about 25 minutes to cook. Test the doneness by using tongs–pull off an outer leaf of the artichoke; if it's difficult to pull, let the artichoke steam more. When the leaf comes off easily, your artichoke is done!
How Do I Eat an Artichoke?
Eat the leaves my pulling them away from the core, dip them in a sauce, and slice the bottom, meaty part of the leaf between your top and bottom teeth. The bottom part of has each leaf a meaty part; dip the meaty part into a sauce, then scrape the leaf between your top and bottom teeth. There's not much meat in the leaves, but it is a subtle, tasty appetizer.
The Leaves are Gone…Now What?
After the leaves are removed, you'll see the "heart." The top part of the heart is heavily textured, (it looks "fuzzy");  remove that top layer by using a sharp knife and score around the "fuzzy"-looking part. Remove the fuzzy stuff and there's the heart! Ready to be sliced and shared!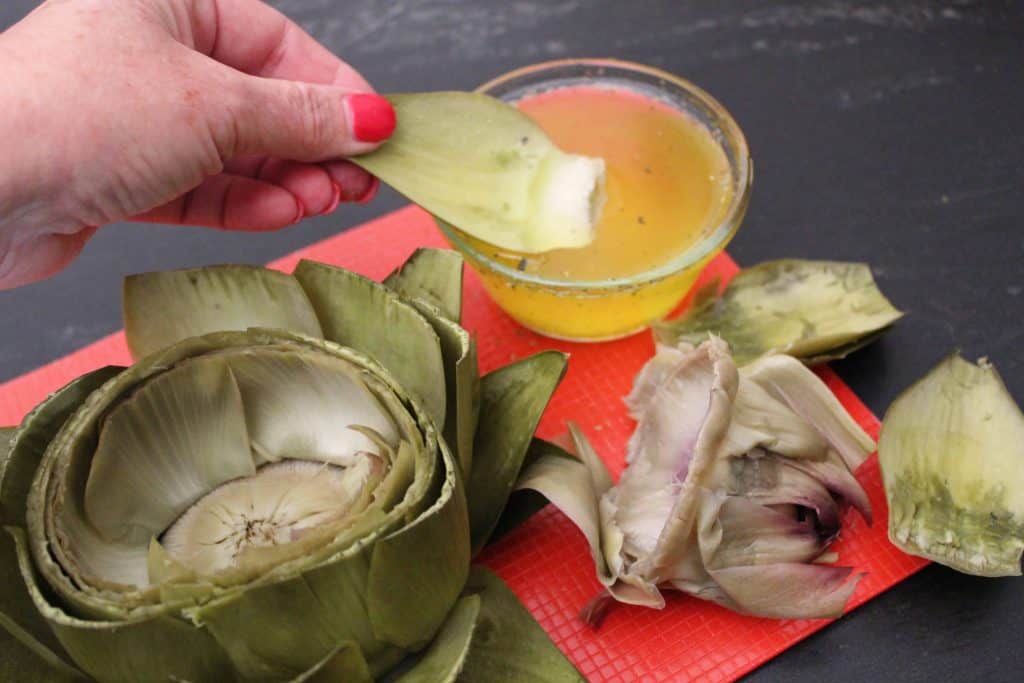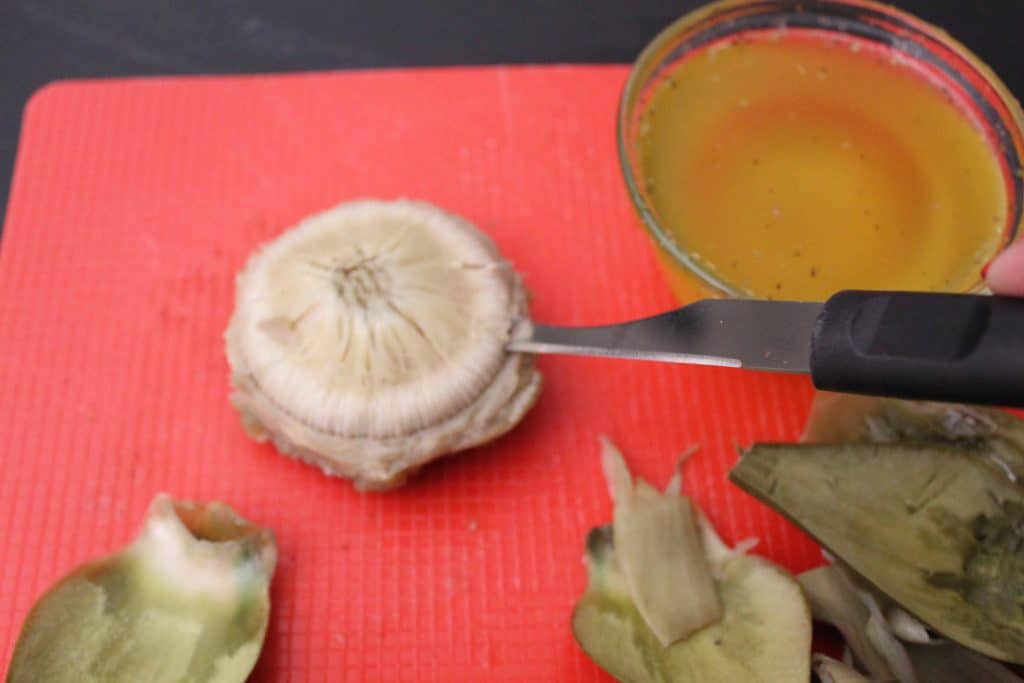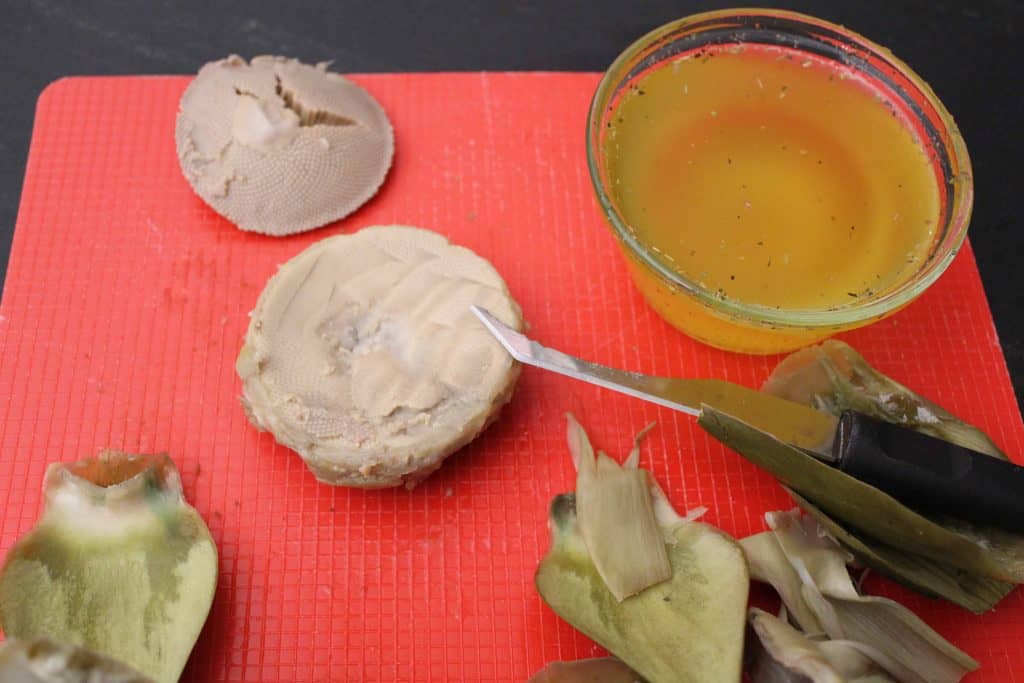 Use a sharp paring knife, and cut a "cone shape" removing the fuzzy part.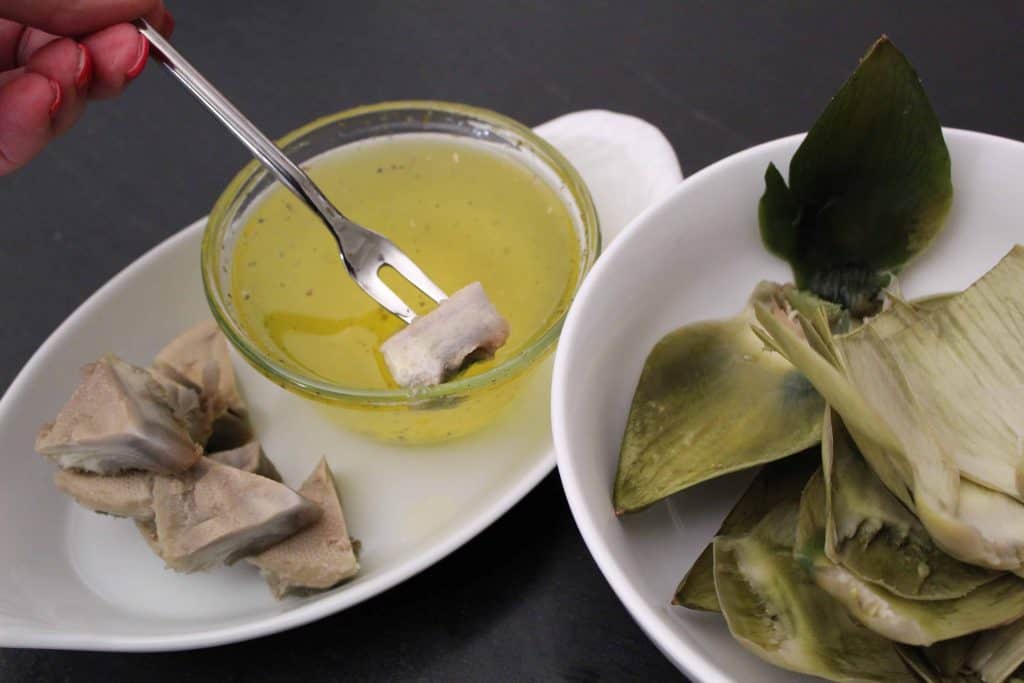 Cut the heart into bite sizes pieces and serve with a dipping sauce!
Now that you know how to cook and serve an artichoke, it's time to think about a dip for the heart.
What Kind of Sauce Do I Make for a Dipping Sauce?
One of the best sauces is a seasoned clarified butter sauce.
Simply melt butter in the microwave, pour butter into a bowl, add a pinch of salt, black pepper, and some dried herbs (rosemary, thyme, parsley, etc.)
Mayonnaise based–take a scoop of mayonnaise, add olive oil and herbs.
Yogurt-based sauce: scoop of yogurt, pinch of salt and herbs.
Finally, you can never go wrong with a nice, high-quality flavored olive oil with salt and pepper
Craving More?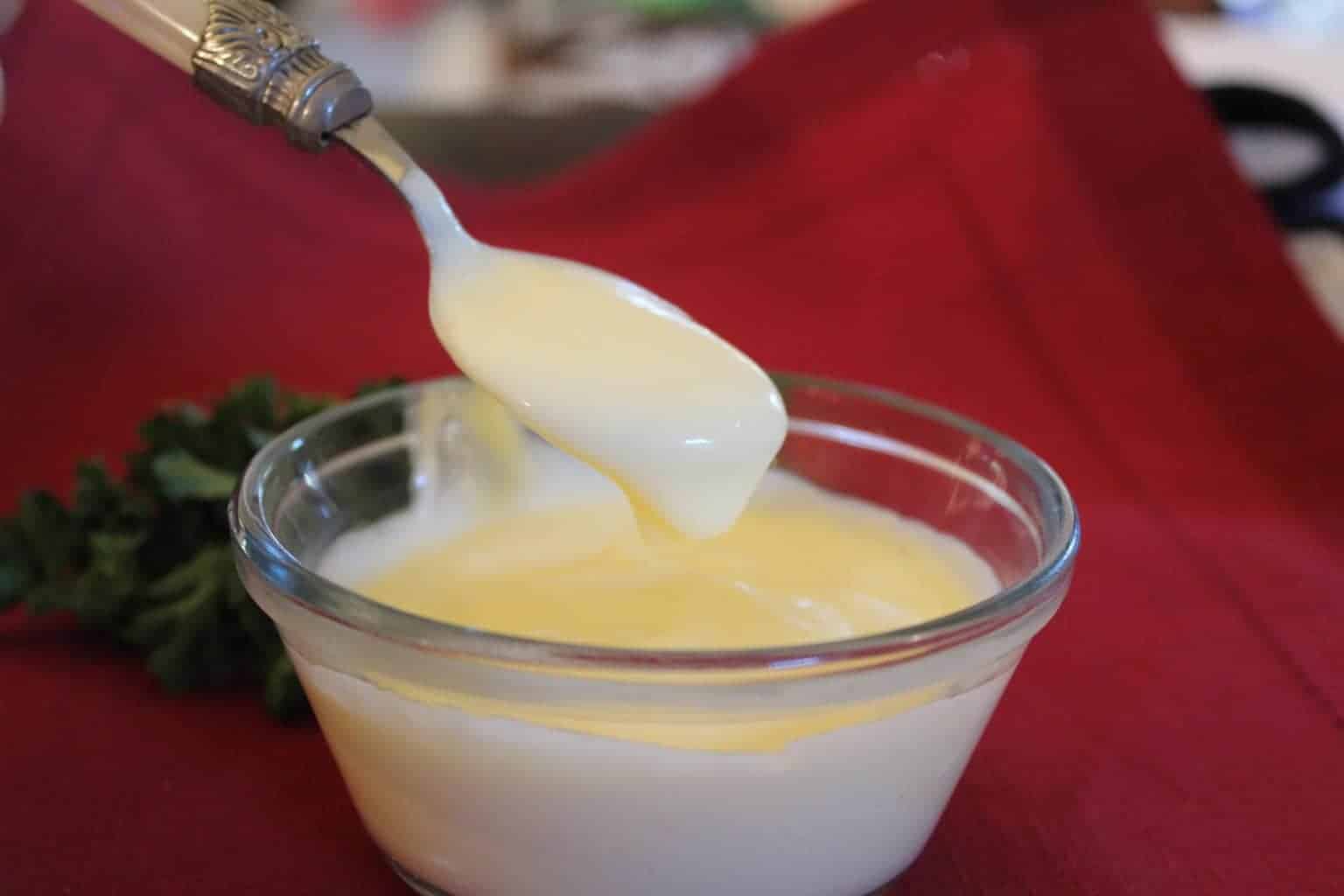 Comments or Questions? 
0