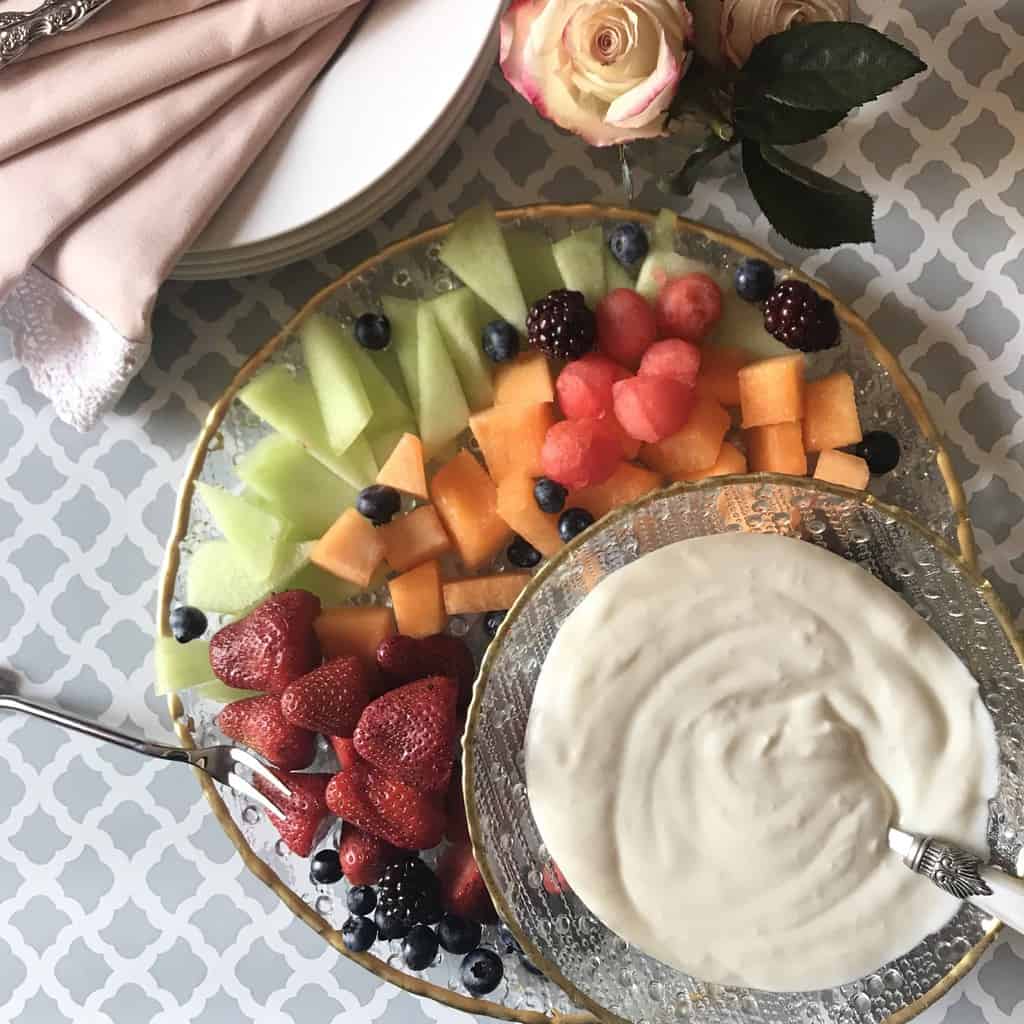 Fruit Dip
This amazingly simple two-ingredient Fruit Dip surprises the palate with hints of sweet and tang. Once you try this, you'll want to hang onto the recipe because it is simply an all-time-favorite!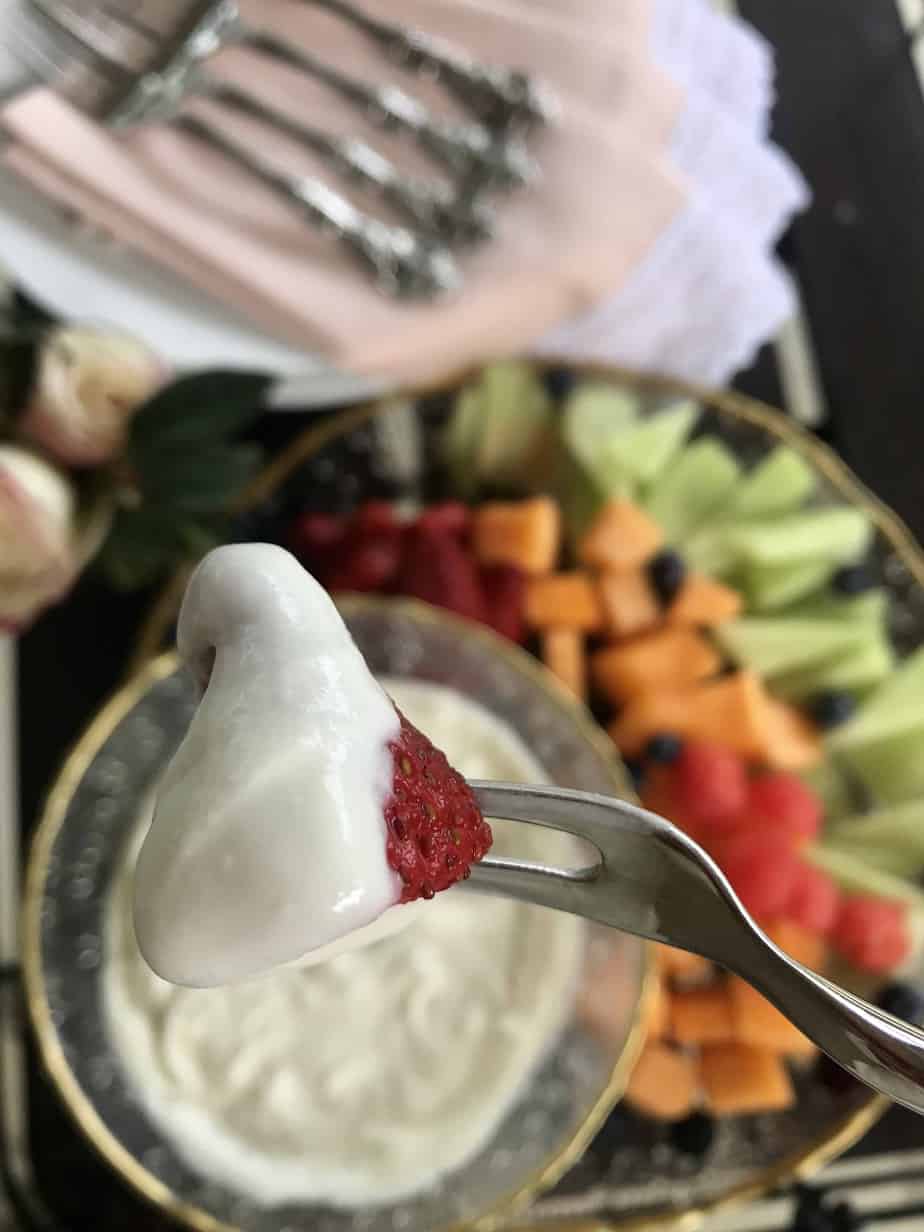 Even non-fruit lovers will devour fruit when dipped in this creamy concoction of bliss…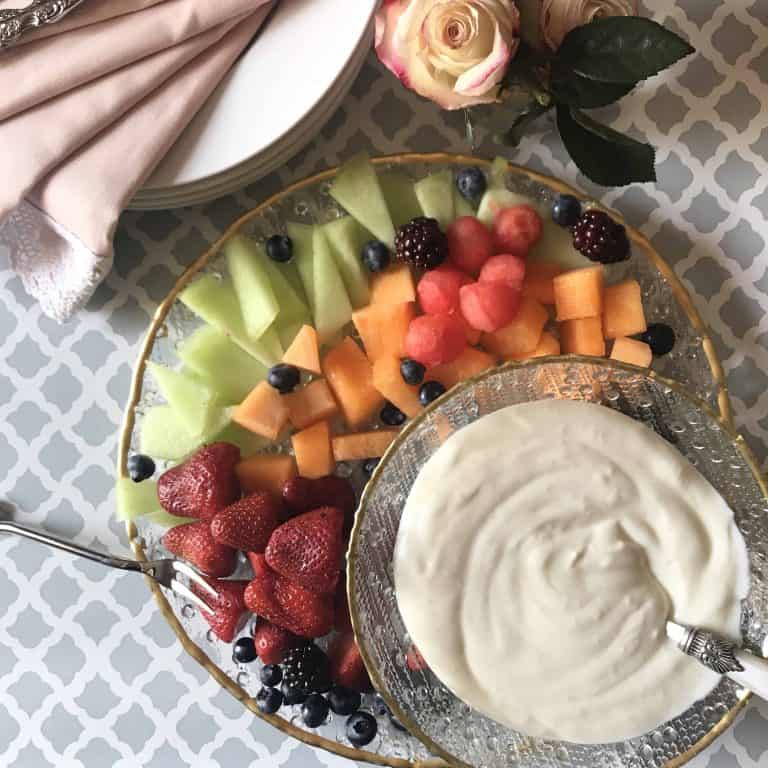 Print Recipe
Fruit Dip
This sweet and tangy fruit dip is an all occasion dip you'll want to serve at any gathering! It's so easy to make but quite impressive! Your guests will ask you for the recipe and they'll be amazed when you tell them it's only 2 ingredients!!!
Ingredients
1

cup

marshmallow creme

1 1/2

cup

sour cream
Instructions
Combine both ingredients in a bowl

Mix with hand mixer until smooth
Notes
This fruit dip is truly amazing! If you prefer sweeter, add more marshmallow creme. If you prefer it tangier, add more sour cream!
Adjust the flavors to your palate; if you prefer a sweeter version then add more marshmallow creme. On the other hand, if you prefer more of a tangy flavor, add more sour cream.
Add a few fresh springs of mint to the fruit dip if you like!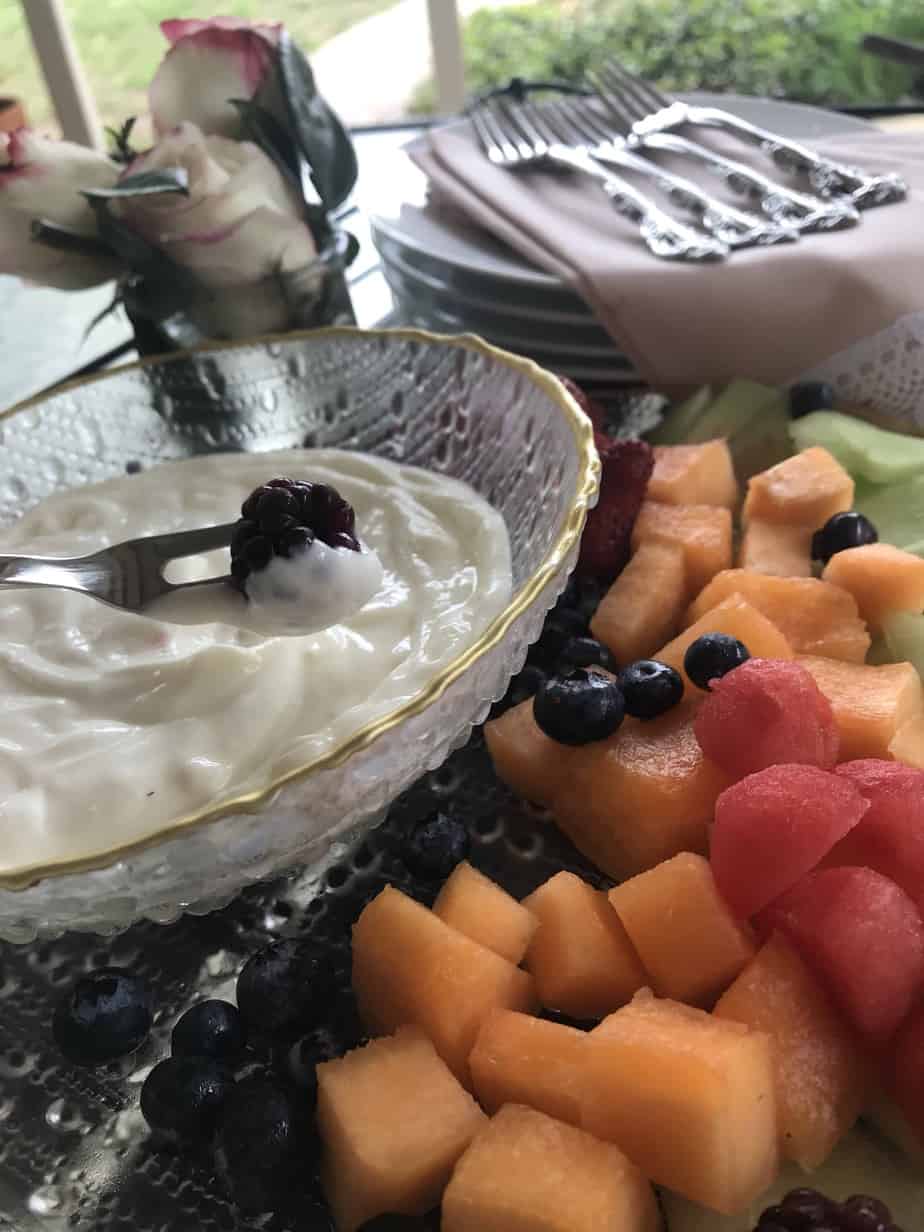 This fruit dip recipe also goes well with fresh baked croissants, brioche bread or as a topping for lemon poppy-seed cake. During the summer, I keep a batch of this on hand to entice the non-fruit lovers in my family to eat fruit–and guess what? It works!
Fruit dip can be made in advance; simply combine, cover and refrigerate! Allow to sit at room temperature for 5 minutes prior to serving!