We're just hours away from "The Big Gameday", which should also be recognized as National Chicken Wing and Pizza Delivery Day. Actually, I think National Pizza Day is Halloween, but as far as I know, there's no special event designated to the chicken wing so it should be the Big Bowl Game, aka The Superbowl.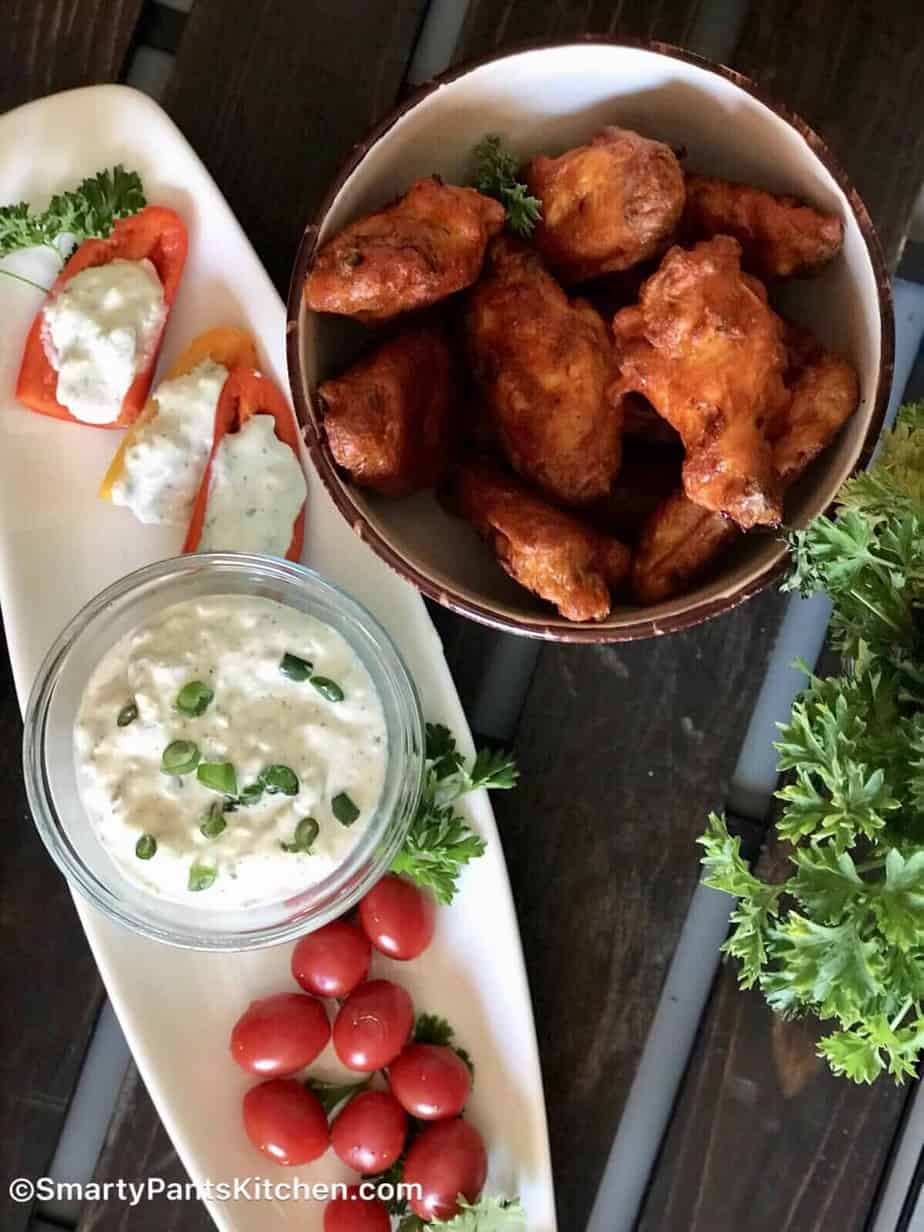 This creamy, blue cheese dip has just enough dairy in it to cool your mouth after inhaling 1,000 spicy chicken wings.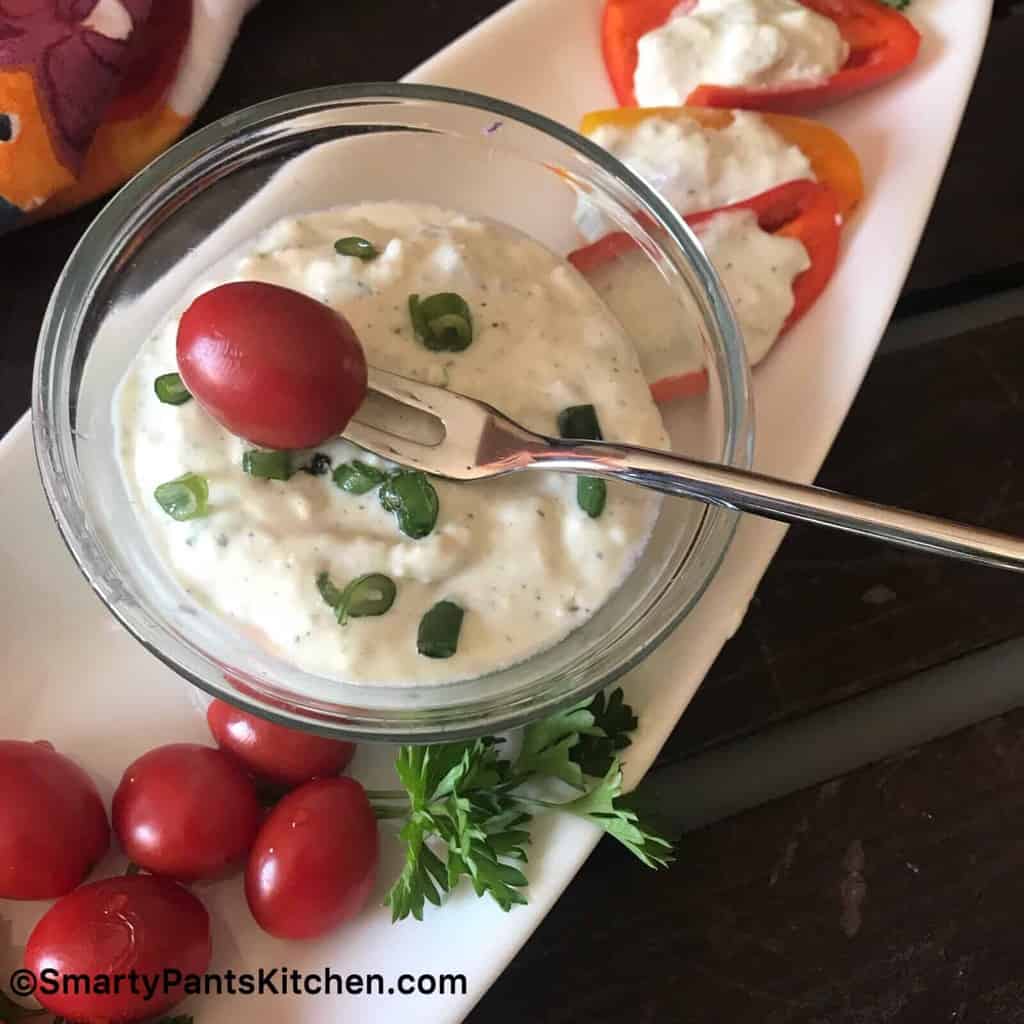 In fact, you could double the recipe and use it also as a really yummy vegetable dip. Think grape tomatoes, stuffed mini-peppers, zucchini sticks, carrots and cucumbers. Super easy to make and everyone loves it!